A blind military veteran who lost his sight during service laughed with delight as he was finally able to ride a rollercoaster once more.
In the uplifting video, Ronald Goyette's daughter, Jackie Neuser, 42, can be seen describing every twist and turn to her father as the pair made their way around the track.
Ronald, 72, from Wisconsin, has always been a fan of rollercoasters and over the years he has done everything he can not to let his disability define him. 
Ronald previously served in the Marine Corp., having not been drafted but signing up to serve his country, along with his twin brother.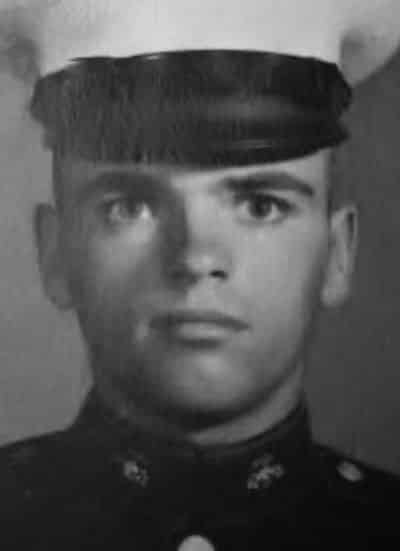 As a result, Ronald was part of the 1968 Tet Offensive in Vietnam, where he was wounded and became blind from injuries sustained to his eyes.
After leaving the Marines, Ronald worked as a college teacher for years, Jackie said.
READ MORE LIKE THIS: Veteran Who Suffered Accident, Lost Memory and Regained It Again in the Middle of the Pandemic Finally Gets to Reunite With Beloved Dog He Remembered
Recently, having seen people's spirits being quashed by the strain of the coronavirus pandemic, Jackie decided to start a TikTok channel to share her father's rollercoaster video as a way of boosting spirits.
Not knowing what to expect, Jackie posted the video on March 3 – and it soon received more than a million views overnight.
The moment itself took place in 2014, when Jackie took her father to Universal Studios, Orlando, where they rode the Harry Potter ride "Flight of the Hippogriff."
Jackie said: "The feeling I got from watching him on this ride was the same feeling I always get hanging around with him: joy.
"Watching him on the coaster gave me peace, as he felt no pain, nor had a care in the world for 60 seconds.
"He loved feeling free.
"The response to the video was overwhelming.
"People so wanted and needed joy, and they found it from this memory of ours.
"Being blind is his super power, it has never stopped him from truly seeing life." 
© Story courtesy of T&T Creative Media