A military veteran who suffered a motorcycle accident and lost his memory for more than a month, causing him to come to terms with what had happened in the middle of a pandemic, was given a loving embrace by his dog as he was finally able to remember him and return home.
When John Taylor Arndt, 30, headed out for a motorcycle ride on February 21, all seemed normal in the world – only for John's bike to be hit by another bike pulling out of a gas station just half a mile from his home.
John, from Raleigh, North Carolina, said he suffered lacerations to his brain, breaks to both his forearms and his right femur.
The severity of the accident meant he was medically sedated for seven days to keep pressure off his brain.
When John came to, he said he had no memory over the month that followed – causing him to forget visits his family paid him.
Then, when John started to remember life again, visitation rights had been stopped because of the growing coronavirus pandemic, leaving the 30-year-old perplexed and finding it hard to comprehend what was happening in the world.
John – who was a signal soldier in the US Army for six years – said friends nicknamed him Rick Grimes, a character in the TV show Walking Dead who wakes up in the middle of an apocalypse.
RELATED: Excitable Dog Waits Patiently Before Greeting Mailman Every Day Whatever The Weather And The Pair Have Struck Up A Sweet Bond
But throughout his stay, John said he never forgot his "best friend" dog, Ranger. The first question he remembers asking after his accident was whether Ranger was okay.
After 71 days in hospital on May 2nd, John was told he could return home, where he would meet Ranger, a German shepherd-Great Dane mix.
As John walked up to mom Rhonda's home, in Garner, North Carolina, his mother started to record the veteran's difficult initial steps.
Heading through the front door, John was then met by a familiar face – a wagging, jumping Ranger, who was overjoyed to see his owner when he sat down on the sofa.
He said: "I see Ranger as my best friend and I always try and bring him with me wherever I go. 
RELATED: Healthcare Worker Expecting 'New Patient' Left Stunned as Military Daughter Returns From Deployment to Surprise Her After Eight Months Apart
"He is basically like my son and he is always happy with me.
"I can remember the first question I asked being if he was being watched and if he was okay.
"I was very anxious and very ready to see him and my family, which meant a lot to me.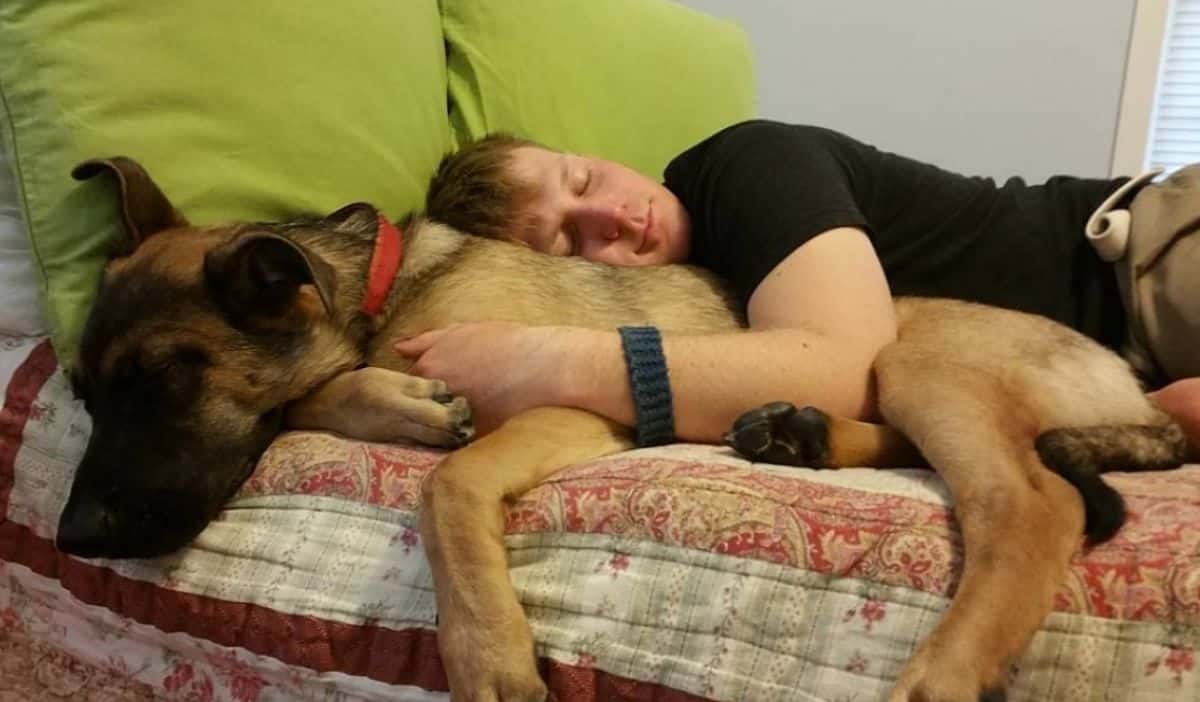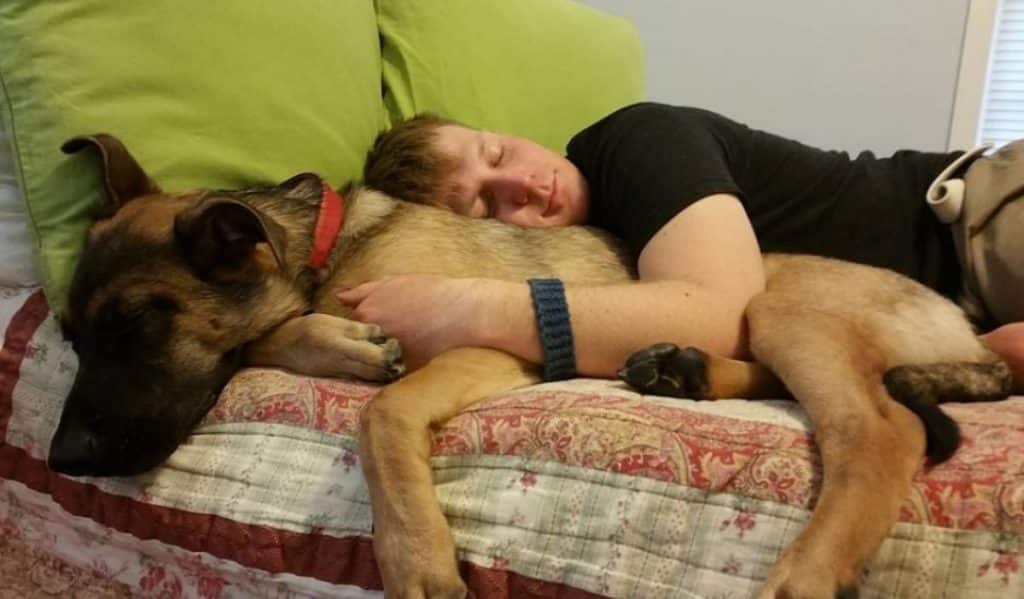 "I just wanted to be happy again and know I was out of the jail of hospital, which is what it felt like to me.
"I immediately felt better and loved when I saw Ranger's mouth make a smile and his tail wagging non-stop.
"I knew he was glad I was back, and I think he could tell I was very glad as well."
Story courtesy of T&T Creative Media