A teenage basketball player froze stiff when she noticed her father had traveled 15 hours to surprise her for her birthday and watch her play.
Aaron Alford has always done his best never to miss his daughter Aariele's birthday since he and her mother, Sophilia Jenkins, split up when Aariele was just two years old.
Both parents remained on good terms, and every year, Aaron would be there for his daughter big day – until mother and daughter moved states a couple of years ago, making things more difficult.
Aaron lives in Jackson, Mississippi, and Sophilia and Aariele live in Houston, Texas, roughly a 15-hour drive apart.
Aariele had been saying she had wished her father could attend some of her basketball games, and so, ahead of her 15th birthday on November 16, Aaron decided to combine the two.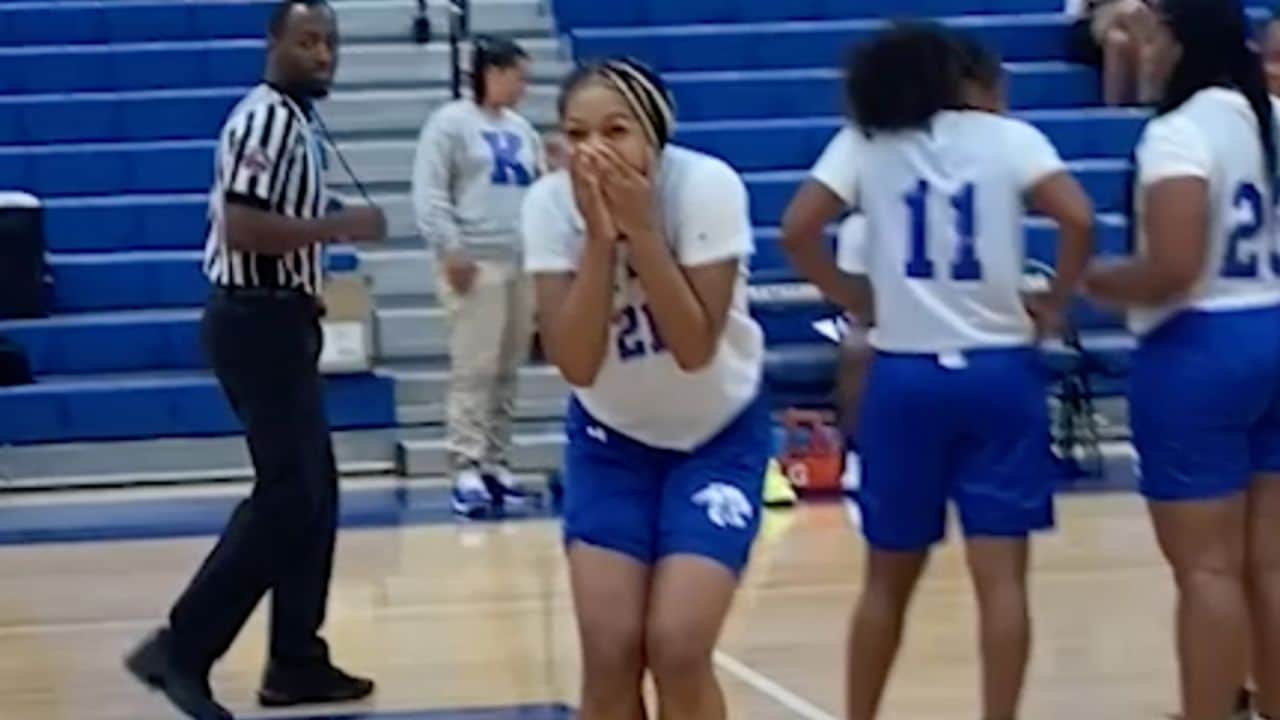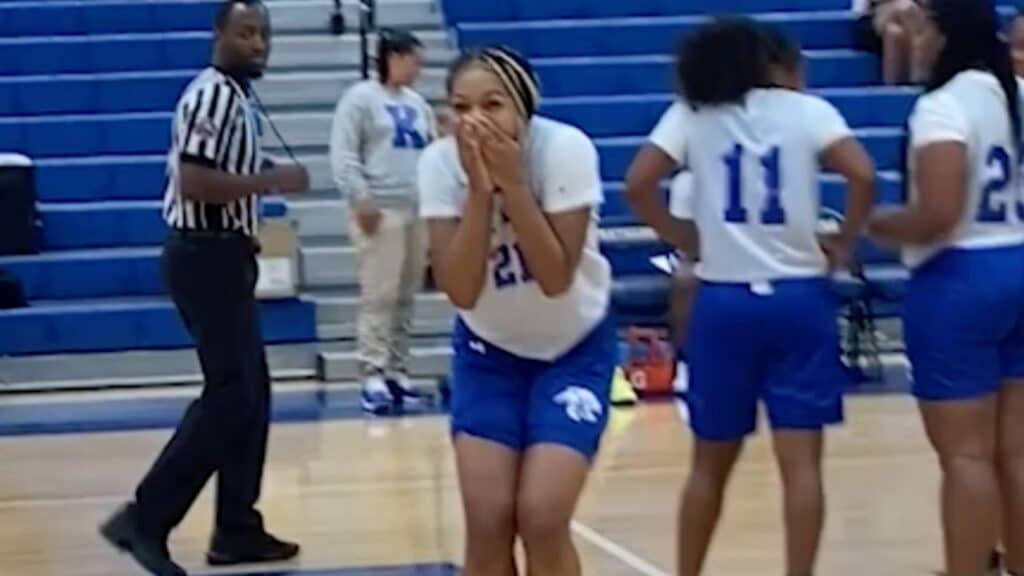 RELATED: Dad Surprises Daughter By Traveling Almost 3000 Miles To Buy Her First Pint Of Beer On Her 21st Birthday
He secretly liaised with Sophilia to plan the surprise, having not seen his daughter since Spring Break, earlier in the year.
On the night of the game, at CE King High School, in Houston, Aaron snuck onto the bleachers with Sophilia, where he sat quietly until his daughter caught a glimpse of him.
As soon as she did, Aariele beamed with delight, shaking her teammate at the shock of what had just happened.
Later, when there was a break in play – and with Sophilia having her camera rolling – Aariele headed over to the side of the court to give her father a big hug.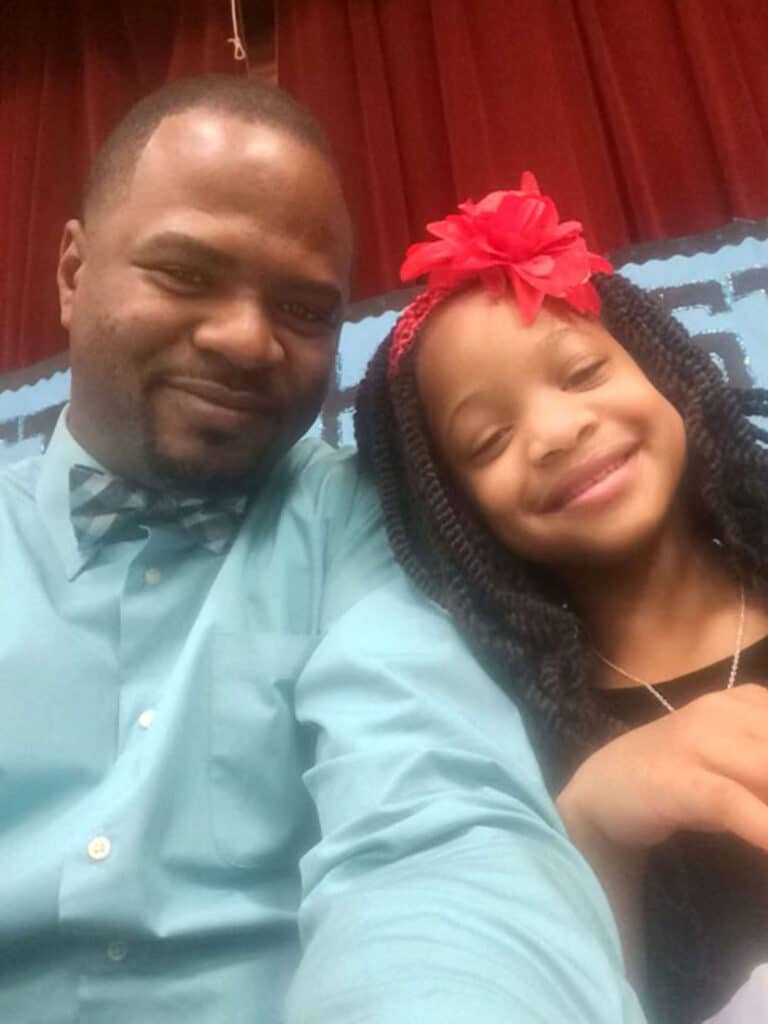 RELATED: New Mom Basketball Coach Didn't Want To Pass Up Dream Job… So Head Coach Invited Baby To Join Team
Sophilia said: "It made me feel joy to see the excitement and happiness on my daughter's face – I
did tear up with happiness for her because Aariele is such a sweet, humble child.
"She deserved this surprise so much.
"I hope other parents out there realize that showing up and being supportive in your child's life means more to them than anything.
"Time is more valuable than anything we can give our children.
"No matter the distance, take some time out and show up for your children."
Story via T&T Creative Media