Uplifting, joyful good news stories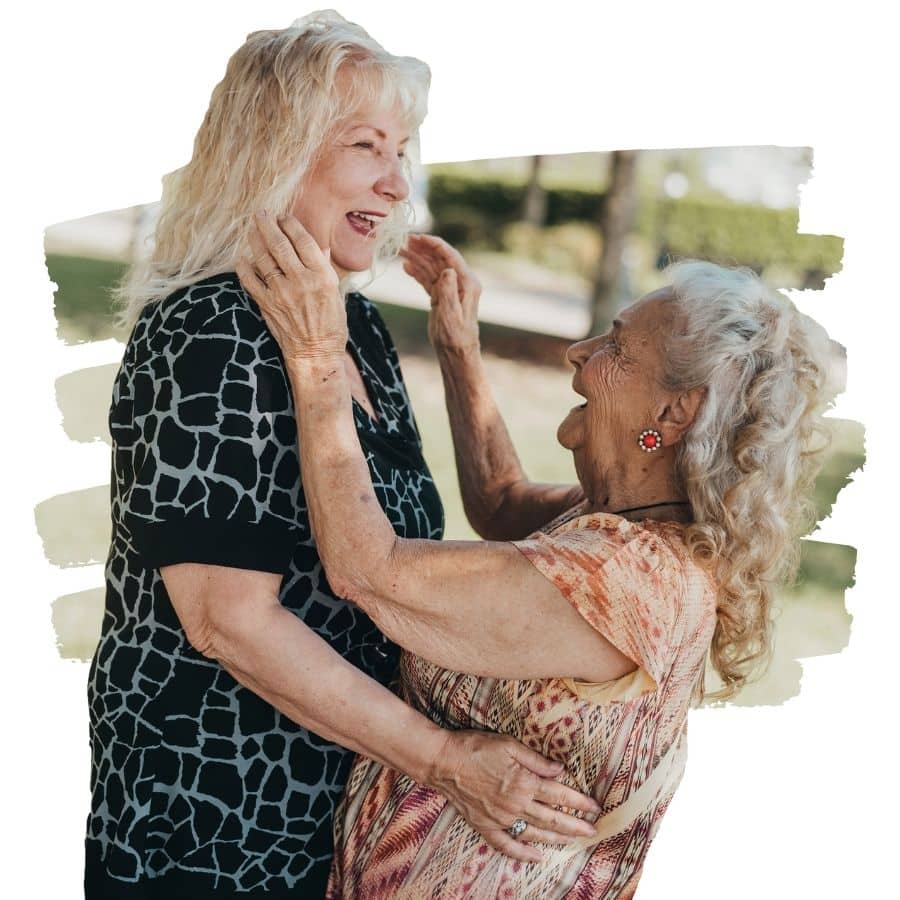 We're Happily, a feel-good news publisher focusing exclusively on positive, uplifting stories from communities across America and beyond. We are proudly a part of the T&T Creative Media family of digital publications.
Our team of journalists dedicate themselves to unearthing exclusive news stories, sometimes with a little help from our community of good news lovers. Every day we publish fresh content that hopefully brings a smile to your face – or even a happy tear to your eye. With each story we aim to brighten the world a little, spread some joy and show that there are good news stories happening out there.
For too long, the news cycle has been more negative than it needs to be. That's why we make it our mission to brighten the world by showcasing amazing moments, acts of kindness and stories. More than 400,000 people have already joined our good news community across all platforms. But it's not just about how many read and watch, but how many are inspired to help others and make a difference.
We think our community sums it up pretty well!
Awesome! Just awesome! Happiness all around.
You guys are amazing. Telling people's wholesome stories and allowing the world to see the good they are doing.
Happily is amazing! Keep doing what you do. It's definitely refreshing ❤️
How can you help make a difference?
Sign up for our weekly feel-good newsletter and share with your friends
We curate the best positive news stories from around the world each week, then deliver them direct to your inbox first thing Monday morning. This way you – and your friends – can kick-start your week with a dose of positivity. It's not a bad way to beat the Monday blues.
Join in the conversation on our social media communities
Join over 400,000 good news lovers on our Facebook, Instagram and YouTube channels. We regularly share exclusive content to these platforms, so make sure to keep an eye out for updates.
At Happily, we strive to produce uplifting, feel-good content while upholding the tenets of journalistic ethics and integrity. In order to deliver on that goal, we've taken inspiration from the Society of Professional Journalists' Code of Ethics and employ a team of professionally trained journalists, including former New York Times reporters and Colombia Journalism School graduates. All our stories are sourced, verified, and licensed directly from the story subjects. All our reporting is original. To further strengthen our commitment to ethical reporting and journalistic integrity, we have drawn up some key guidelines all our reporters live by, which include:
Verification: Every single story Happily publishes goes through a vigorous five-step verification process.
Fact-checking: Unlike some content producers on the internet, Happily publishes only directly-sourced and produced content. This means that with every story we have interviewed the story subjects to get their first-hand account of events, gathered media content from them to illustrate that story and then through our five-step verification process fact-checked it to ensure accuracy. Every story is then edited and checked by our editors, double-checking names, dates, places and other facts to ensure what you read is true.
Hyperlinking: We always add hyperlinks that cite the source of external facts and information provided to us by trustworthy sources.
We avoid clickbait headlines and always ensure our stories deliver on their promises to readers.
If there are corrections to be made, these are noted in a transparent way in the respective article.
Political Affiliations
Happily has no political affiliations and avoids in all its forms the appearance of bias.
Revisions To Published Stories
Happily does everything in its power to prevent any mistakes, but when they occur our editorial team will immediately look into the issue and make any corrections necessary to make the content as accurate as possible. If you spot an error that needs correcting, please contact our editorial team on happily@tt-creative.com
Become a part of the Happily community and share a story or two or three so we can all share a smile together. Get in touch here.
Help us fund the reporting of good news stories from communities across America and beyond by advertising with Happily. If you're interested in working with us, reach out here: happily@tt-creative.com
Are you a charity wanting to reach a 400,000 strong community of change makers? Or are you a journalist with a good news tale you'd love to pitch? If so, get in touch with the team here
We love hearing from our readers! If you have a question for the team behind Happily, want to share some feedback related to our content, or simply want to say hello, click here