A family captured the adorable moment their toddler son couldn't stop giggling when he heard his mom sing for the first time.
Connelly Benton, aged 13 months, celebrated his 'hearing birthday' on August 31 when he was fitted with a set of hearing aids to combat his bilateral hearing loss.
His parents, Jordy and Tanner Benton, from Hutchinson, Kansas, took their son for a walk so he could use his hearing aids to hear the sounds of the local neighborhood for the first time.
As they approached a playing field, Connelly was happy to listen to the sounds of a football practice taking place nearby.
READ MORE: Heart-warming Moment Boy Gets a Boston Terrier Puppy For His Birthday As A Gift From His Late Father Who Arranged It Before He Died From Cancer
It was then that Jordy, 27, sat down with her son and began singing "You Are My Sunshine," also signing the words to each verse at the same time.
As Jordy sang, Connelly giggled away in delight, unable to control his sweet laughter as his mother continued to sing.
Jordy, who shares her family's moments on YouTube, said: "We were sitting in the field together talking and labeling the world.
"We encouraged him further by singing some of his favorite songs and he was completely overwhelmed with emotion.
"We hope other families like ours are encouraging that deaf children can absolutely thrive and lead wonderful lives.
"They just need a language they can access and love from their family."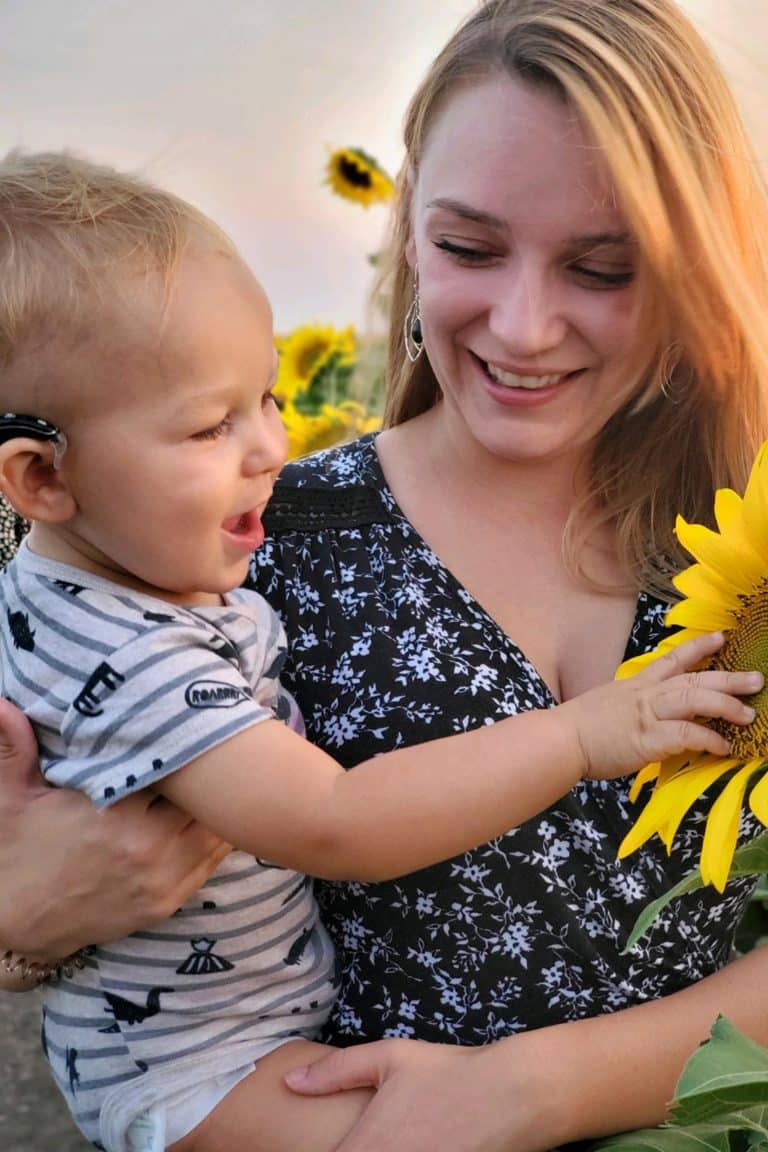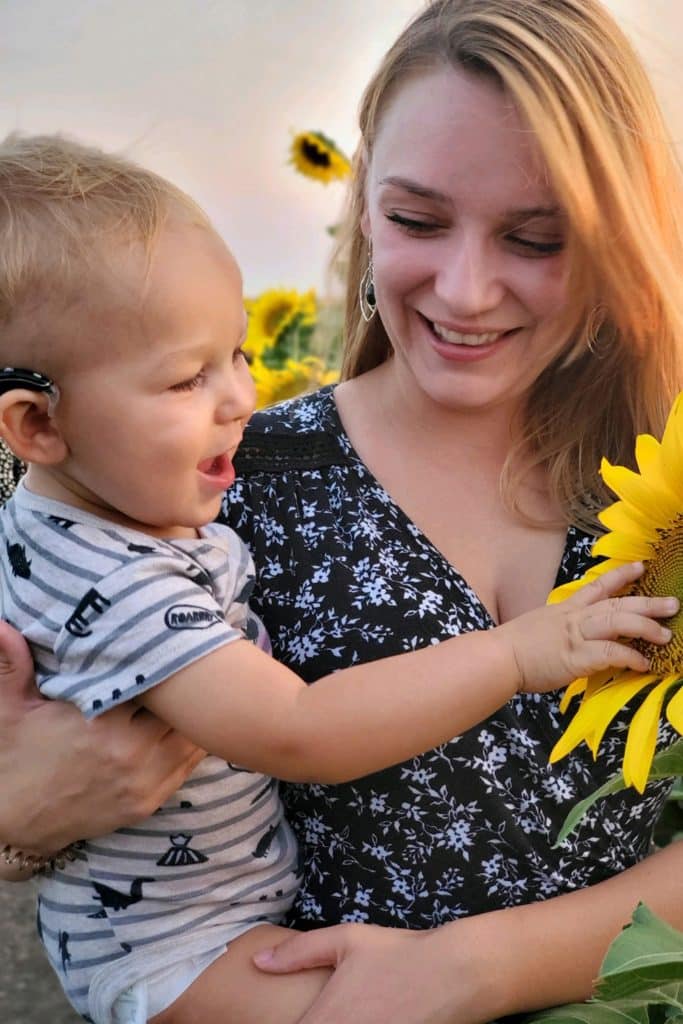 Story courtesy of The Benton's Bright Life via T&T Creative Media