A beloved grandma couldn't believe her eyes when her Navy-serving grandson photobombed a family picture after months apart.
Sandy Bush, 78, looked at the photo with friends and family, who asked her if she noticed anything a little different.
Time and time again Sandy looked at the image and couldn't see what was up. The fact her grandson, Tyler McCaulsky, 18, had secretly snuck in totally alluded her.
Straight after graduating high school, in June 2021, Tyler flew out of his native Pittsburg to complete boot camp in Great Lakes, Illinois.
After doing so, Tyler remained on for A School – but he always had it in the back of his mind that he wanted to return home to surprise his grandma.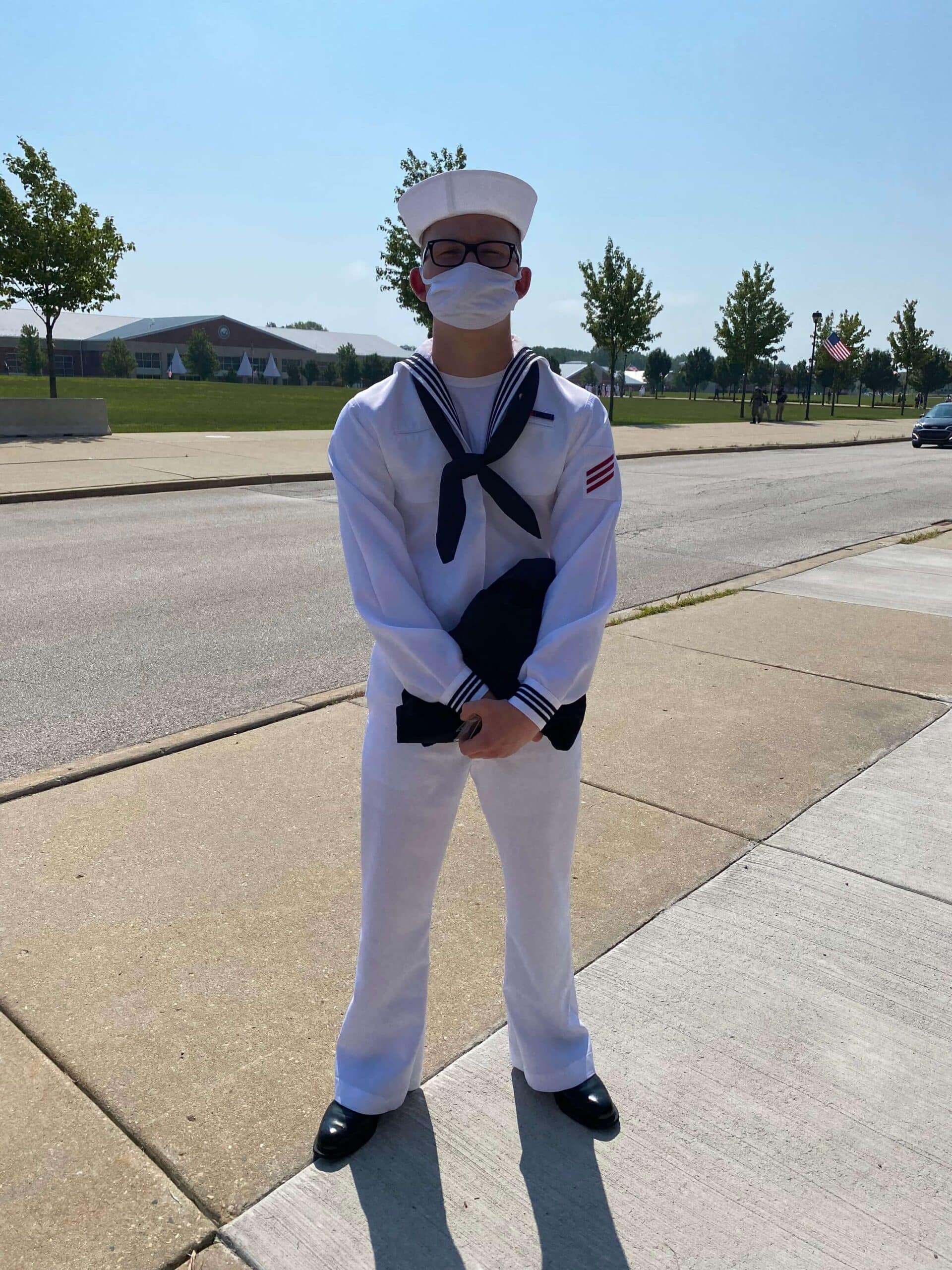 Sandy initially thought Tyler would not be home until April 2022, but Thanksgiving provided the perfect time for him to head back.
As Sandy approached the table for a family photo, the children gathered: Tyler's cousin, Leigha Clapper, 15; a friend of the family, Dylan Barr, 18; Tyler's other cousin, Garret Holzapefel, 18; and the sailor's sister, Chelsea McCaulsky.
READ MORE LIKE THIS: Soldier Photobombs Family Photoshoot As He Returns Home From Deployment
While Tyler's mom, Wendi, took the photo, her husband, Terry, captured the moment on video, with Tyler sneaking in and the phone then being handed to Sandy to check out the snap.
All of the family members, including Sandy, were wearing Navy t-shirts, and when the realization hit Sandy, Tyler headed in for a long-awaited hug.
According to Wendi, Sandy said the moment was the happiest she's been since her husband passed away in February 2020.
Wendi, who later posted the video online, said: "I still get emotional every time I watch the video.
"It is something I will treasure for the rest of my life. I cry and laugh every time I watch it.
"I could not believe how the video took off.
"It's amazing how many kind comments and words I've gotten from people I have never met.
"We are a very close family.
"My dad passed away in Feb of 2020, and Tyler is very much like the man my dad was.
"My kids have always had a special bond with their grandparents and treat adults with respect.
"We are all so proud of Tyler for serving his country."
Story via T&T Creative Media
Watch more videos from Happily