A boy with cerebral palsy who was given less than a one percent chance of even being born has defied the doctor's expectations by running on a treadmill for the first time.
Thirteen-year-old Tom Roach was told he would never walk after his mom Jen Williams' waters ruptured at 17 weeks during her pregnancy with him.
But despite the massive odds stacked against him, Tom has spent years slowly and methodically building his strength – and is now able to walk and run, something doctors didn't believe he would ever achieve.
After Tom's mom Jen Williams' waters ruptured so early, she was given a choice of whether or not she would like to continue with the pregnancy.
Jen, 51, from Melbourne, Australia, said she wanted to let nature take its course, and after Jen's fluids began to be replaced, Tom was born under an emergency procedure at 29 weeks, weighing just 2.1 pounds.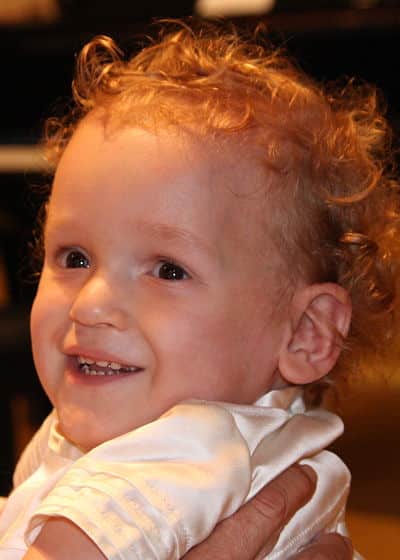 After developing Cytomegalovirus (CMV), Tom was required to stay in hospital for the first 209 days of his life – an NICU record at the hospital l – and at two-years-old Tom was then diagnosed with cerebral palsy.
By four, the youngster was crawling in school and trying to walk by holding onto the likes of fences – but at an annual checkup, Jen was told it's very rare for a child's Gross Motor Function Classification System (GMFCS) to improve and that Tom would never walk by himself.
Jen was crushed, but a year later Tom's godmother told her about the Napa Center, a world-renowned pediatric therapy center for children, where a three-week intensive program can make up for years' worth of lost development.
There is one such center in Melbourne, but Jen and Tom's dad Andrew Roach, 51, decided to head to the main center, in Los Angeles, California, for Tom's first session.
Over the eight years that have followed, Tom has attended two or three intensive sessions each year, with his family capturing clips of his incredible progress each time.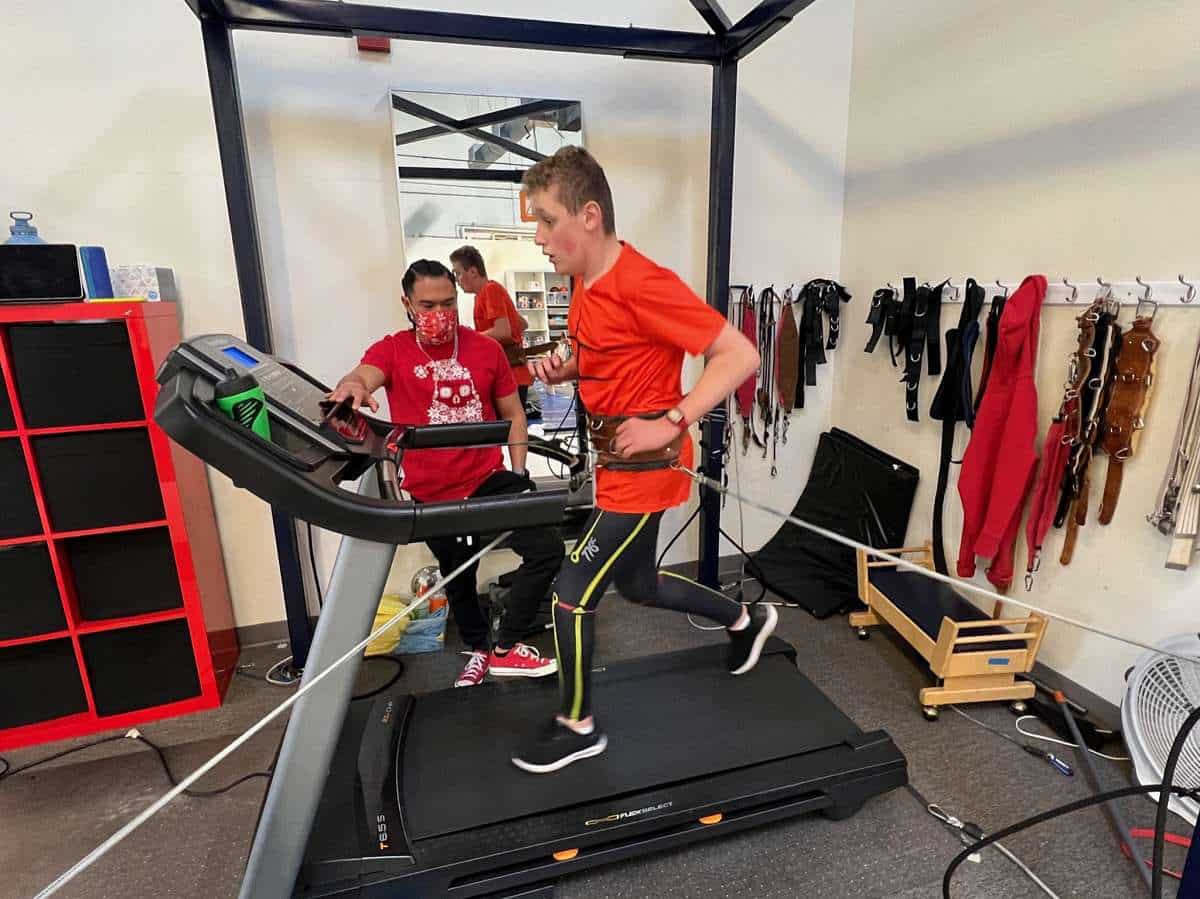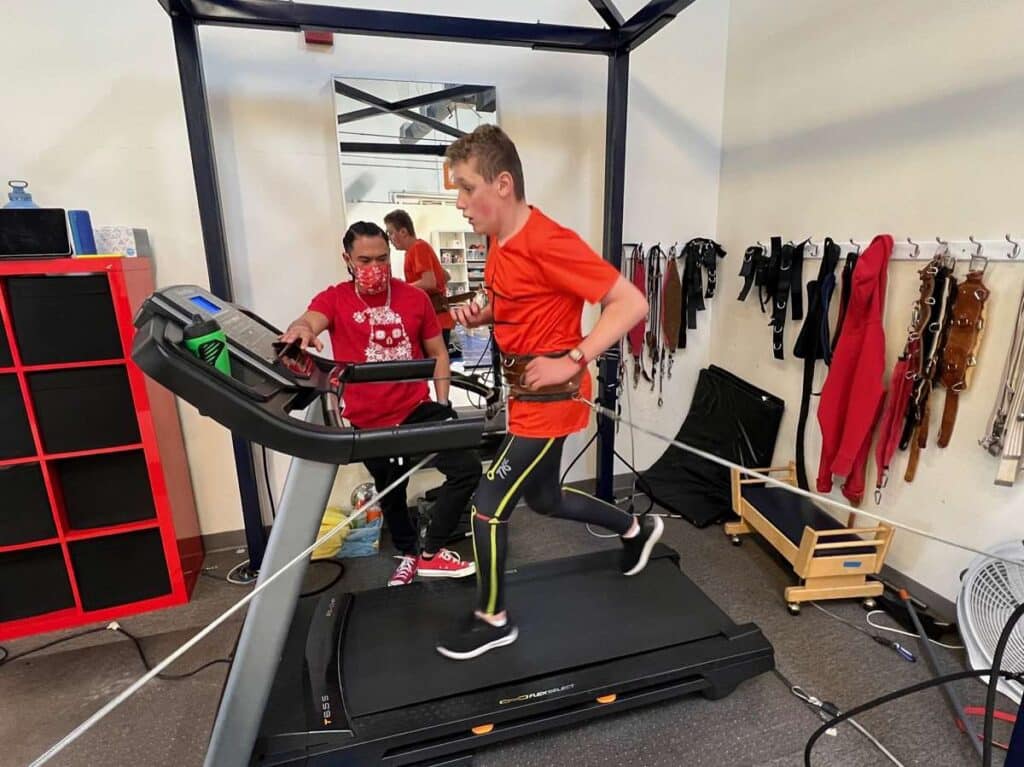 In the initial videos, a young Tom can only move with a walker and apparatus strapped to his body to help his posture, but as he grows older, the teenager can be seen rising to his feet, jumping over blocks and running at full speed on a treadmill.
Tom is currently learning to ride his two-wheel bike, play basketball and tennis, refine his running style and increase his core strength and balance.
READ MORE LIKE THIS: Bride With Cerebral Palsy Walks Unaided Down Aisle On Wedding Day
He has also won numerous medals in swimming, his family said, specializing in backstroke and freestyle.
The Napa Center recently shared a video of Tom's journey on their social media channels, which received a hugely positive response.
Jen said: "I am in awe of Tom and all that he has achieved.
"Watching Tom's journey has helped me to reassess my values and priorities in life.
"I'm so proud to be part of Team Tom and can't wait to see what he ends up doing later in life.
"Tom has an amazing work ethic and when he's determined nothing gets in his way but most importantly the thing I am most proud of is he has a kind and loving heart.
"Tom's future goals are easy to identify: he wants to be the best version of himself."
Story via T&T Creative Media