A girl having a rough day after losing her track meet was given a tear-filled boost when her military brother surprised her after two years deployed overseas.
Angelina Jones immediately started sobbing when her brother, Arron, an E-5 operation specialist and rescue swimmer with the United States Navy, walked into a local restaurant in Michigan.
It had been more than two years since the siblings had last seen each other, as Aaron was stationed overseas, in Yokosuka, Japan, on a cruiser, the USS Antietam.
Aaron initially hoped to get time off over Christmas, but when that was not possible, he took leave a few months earlier and decided to surprise his family.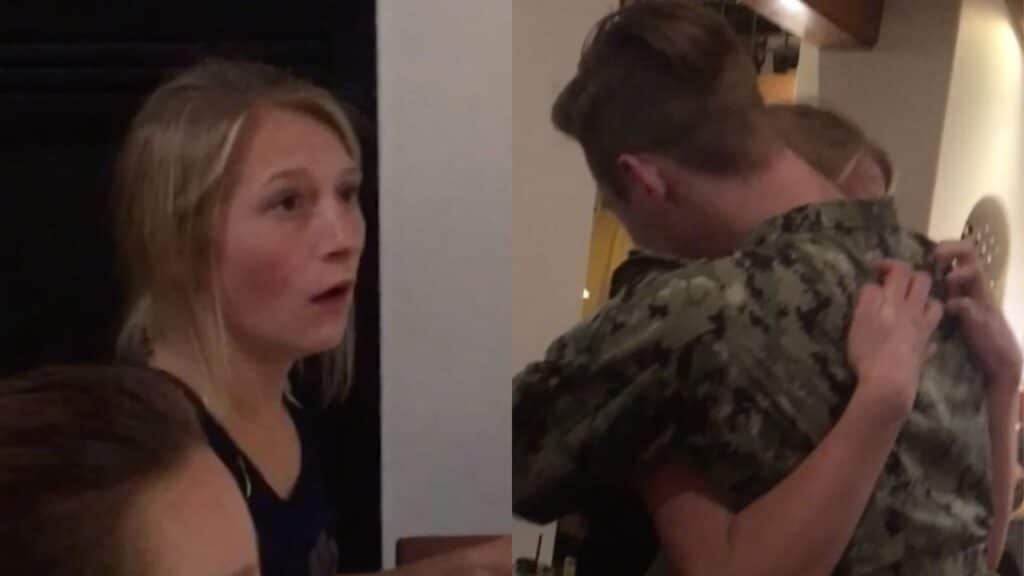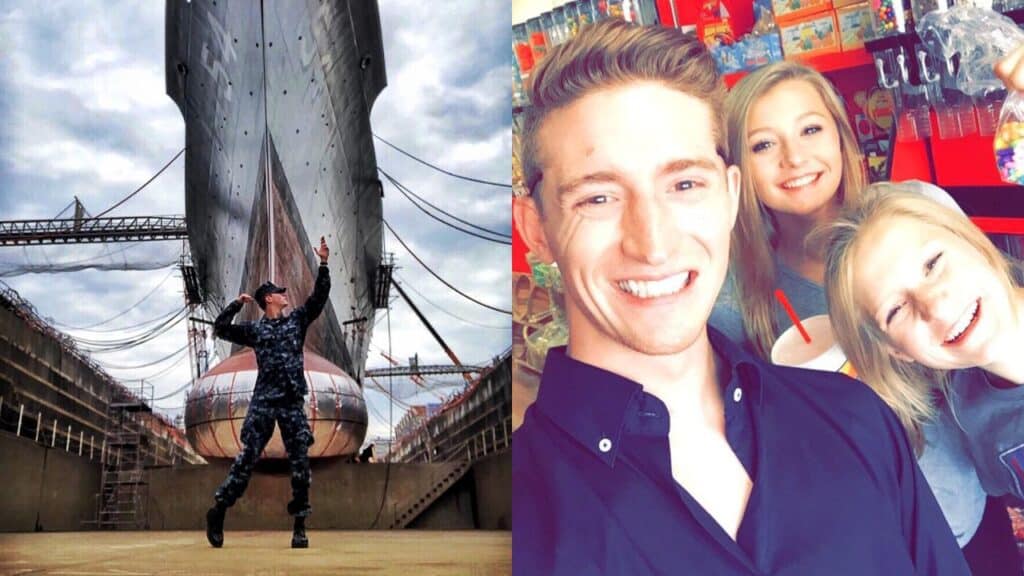 RELATED: Veteran Has Pure Reaction to Military Son Surprise Reunion After Nine Months Apart
He only told his best friend, Jake, who picked him up from the airport, and when Angelina was having a bad day following her track meet, the family decided to take her out to dinner.
The moment took place on October 18, 2018, when Aaron was 22 and Angelina 16, but he did not share the video on social media until recently.
He said: "I had a sense of peace, knowing that my family cared for me so much – it basically recharged my soul.
"That no matter where you go, or how long you have been away, your family will always be your home."