A veteran dad has gone viral after his pure, tear-filled reaction to his military son returning home to surprise him after nine months apart.
Some family members had never seen James Trowbridge, 57, cry before, which made the moment extra special, given that veteran James knew what his son had been through being away from home.
In the wholesome video – seen hundreds of thousands of times – James 57, is seen sitting in an armchair at home in Brookhaven, New York.
Then, out of the corner of his eye, James notices a familiar figure, as son Philip, 19, enters the room and heads over for a long-awaited hug.
The shock immediate caused James to well up and begin crying on his son's shoulder – a moment that his wife, Jane, captured on video.
James served as part of the United States Navy between 1983 and 1989, and was extremely proud when Philip followed in his military footsteps and enlisted with the United States Marines.
Philip left for boot camp in October 2021, and after graduating, spent a brief one-week spell at home in January.
He then headed off to North Carolina for further training, before moving to Missouri in August – meaning he had not been home for more than nine months.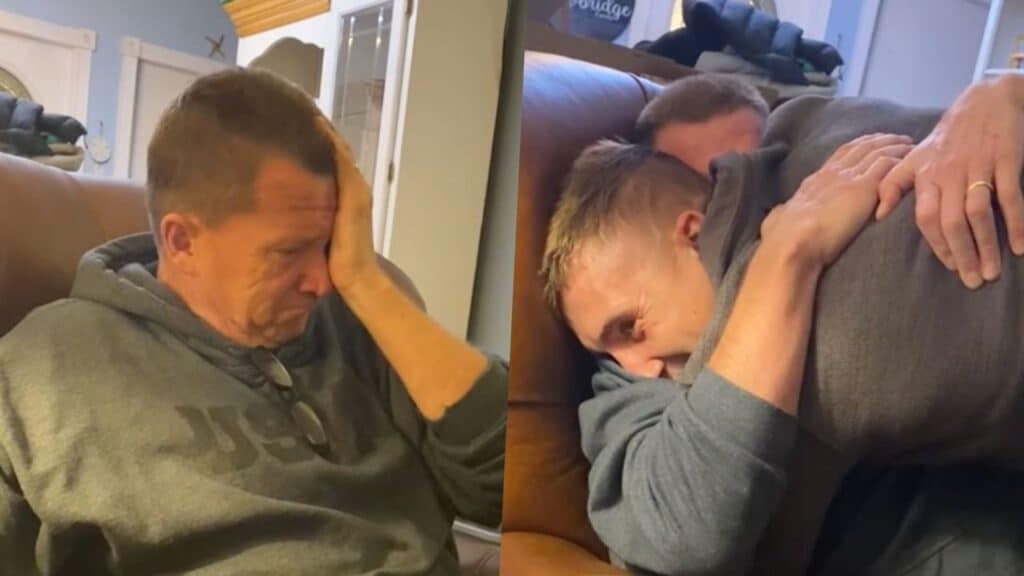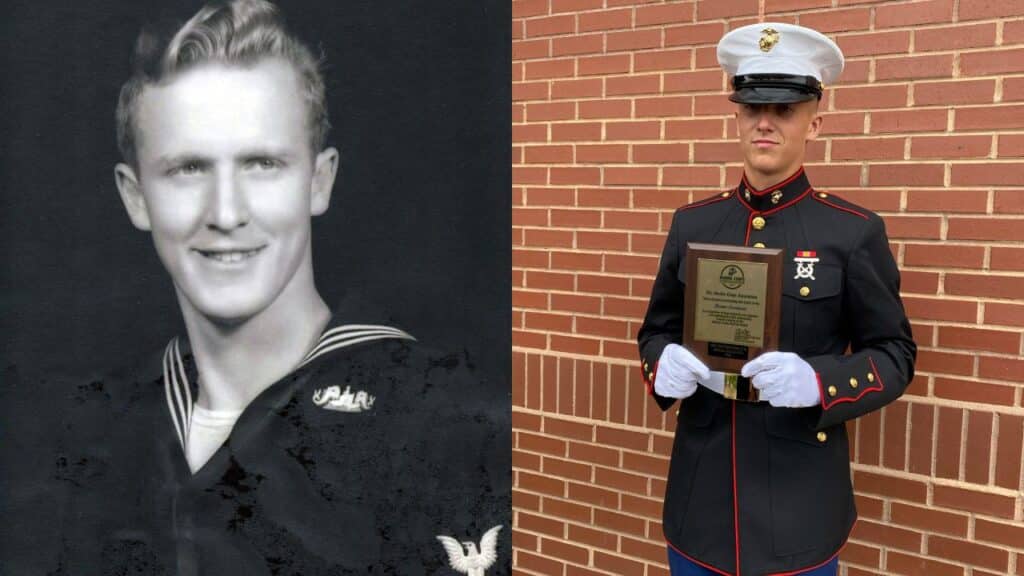 RELATED: Airman Surprised By Military Father And New Baby Sister He Had Never Met
When he was granted leave, Philip liaised with his sister, Julie, who helped him return home to New York, while his other sister, Jamie, later shared the video of his surprise on her TikTok account.
Speaking of the moment, Jamie said: "My dad is a veteran and I have never seen him cry before.
"He raised us to be tough and not show emotion, so it was a surprise and an amazing moment when I saw him, because I knew how much my dad missed my brother, because my dad knows what he went through and has gone through this past year.
"I am getting so much love and support from people all over the world and love that our family can share this special moment with so many people and military families."