A woman has recorded the moment she tells her grandmother who has dementia the exciting news she is engaged over and over again as she knows how much joy it brings her.
When Madison Bynum, 21, first shared the exciting news with her grandmother Shirley Bynum, 84, she saw how it ignited a spark of joy in her.
So Maddie decided to retell her on sporadic occasions weeks apart knowing she would have forgotten their previous chat, capturing Shirley's sweet reaction in the process.
Maddie, from Houston, Texas, got engaged to her fiancé Cole Rogers, 22, who serves in the U.S. Air Force, back in March, and when she first told Shirley she simply kept the video for keepsake.
But having later posted that footage online, Maddie soon saw the moment receive millions of views and thousands of positive comments.
According to Maddie, Shirley's dementia means she is aware of everything going on around her, but her memory is practically non-existent.
Being Shirley's youngest granddaughter, Maddie said she intends to be there for her grandmother, who she calls Memaw, every step of the way.
Shirley's husband was also on the Air Force, Maddie said, passing away during the Vietnam War.
The memory of him is still present despite Shirley's condition, and Maddie revealed talking about having military partners makes their bond even stronger.
By sharing the sweet moments online Maddie hopes to raise awareness for dementia suffers and the joy small gestures can bring.
She said: "The response to the videos has been simply amazing – I get comments from people telling me to cherish the moments with her and I plan on doing nothing but that.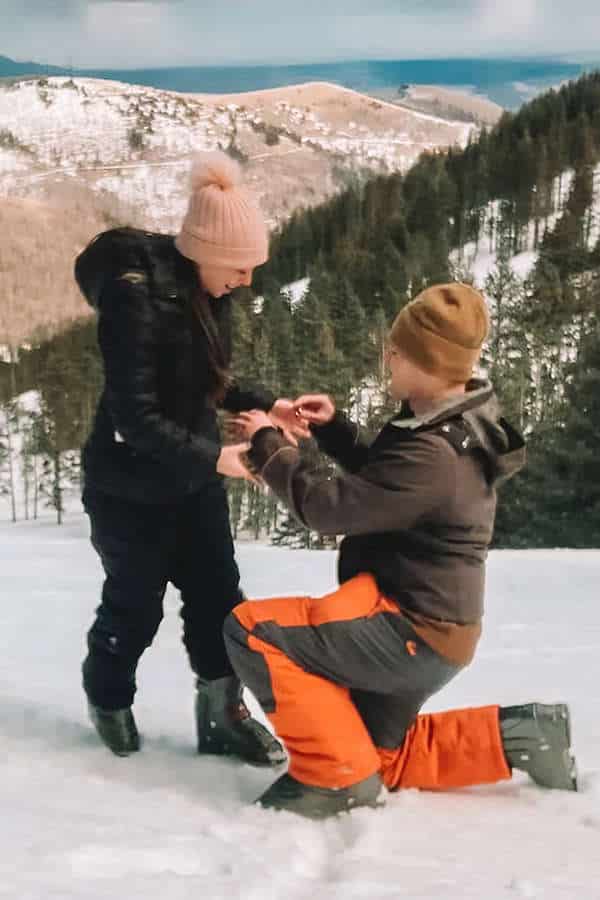 "I plan to continue making the videos up until my wedding day in March.
"The one thing that has remained constant during her transition is the memory of her husband and since we are both past and present Air Force spouses, I feel it makes our bond even more special.
"I love my Memaw and will continue sharing her joy online when she receives the news of my engagement for the 'first time.'"
Story courtesy of T&T Creative Media