A man was left frozen in shock when an 'elderly couple' sat in the corner of a bar turned out to be his mom and sister who he hadn't seen since before the pandemic dressed in disguise.
Luke Mahony, 24, hadn't seen mom Julie, 50, since July 2019, and sister Kate, 20, since October 2018.
Luke lives in Melbourne, Australia, whereas his mom and sibling live in Mandurah, thousands of miles away on the other side of the country.
The pandemic took an emotional and financial toll on Luke, who could not travel home – and due to Australia's strict lockdown laws, Julie and Kate couldn't travel to Melbourne and make a two-week quarantine work around their jobs with the costs involved.
READ MORE: Daughter Dresses As Waiter To Surprise Mom After 18 Months Away
But when Western Australia's government began to loosen restrictions for its residents, Julie and Kate planned a trip as soon as possible.
Kate wanted to dress up and surprise her brother, and having settled on dressing as an elderly couple, she and Julie purchased the costumes and informed Luke's work colleagues of their plans.
"I had no idea I just walked past my mom and sister… everyone was laughing."

Luke
Luke works at the Carlton Club, a cocktail bar in the city, and so Kate and Julie donned their outfits and quietly sat in the corner on the rooftop on March 3.
He initially walked past his mom and sister, then, with a camera rolling, one of Luke's colleagues said there were some friends looking for him on the roof.
At first, Luke couldn't see anyone he recognized – but one of his colleagues then pointed him in the direction of the two old people sitting in the corner.
Kate later shared her shocked 24-year-old brother's reaction to the moment on social media, with people complimenting how she had put such a funny spin on a reunion after the video went viral.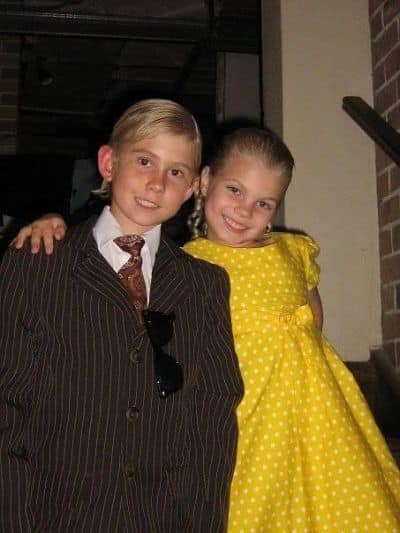 She said: "The response has been great and I'm glad people have enjoyed the spin on our reunion.
"We all take so many things for granted and COVID has made us realize how to be there for your family in different ways.
"Distance truly makes the heart grow fonder, and although I hope we never have to go so long without seeing each other, it truly was a reunion that we will never forget."
Luke added: "I noticed a few of my co-workers were laughing at me, and I asked them what they were laughing about but they told me it was an inside joke.
"I had no idea I just walked past my mom and sister then a manager asked me to come back to the bar and everyone was still laughing.
"They told me I had some friends sitting down and I spotted the old couple who I'd seen before as they were looking right at me.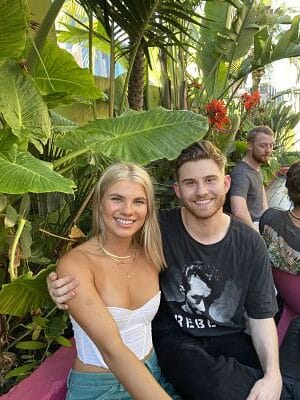 "I looked over and was confused why an elderly couple were here to see me then they stood up and took off their outfits and I couldn't believe it.
"It felt like no time had passed at all, weirdly normal, I was just especially pleased to see my family and thankful to my boss and everyone who made it possible."
Story via T&T Creative Media