A woman was left screaming in shock after her husband pretended their car had been involved in a "collision" – only for her two best friends to jump out and surprise her on her birthday.
Tammy Dunker, from Titusville, Florida, hadn't seen friends Sally, who she went to high school with, for about four years, and former convenience store colleague, Michelle, for one year.
But on May 28, the day before her 57th birthday, unsuspecting Tammy hears husband Harry shout: "Tammy, someone just hit my car!" causing her to run outside to see the damage.
READ MORE: Son Surprises Dad He Hasn't Seen In Almost 2 Years By Swapping Places With Identical Twin
Harry then asks Tammy, a dog groomer of over 20 years, to open the door of the car as he says he believes the driver has passed out.
She then pulls open the door asking the passengers if they are okay – only to then realize who is inside and get the biggest surprise.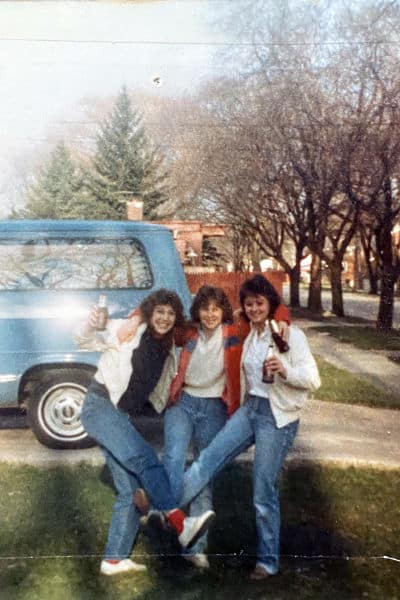 The friends jump out of the car screaming and hugging with joy whilst Harry sings happy birthday.
The surprise took hubby Harry and friend Sally three weeks to plan with Harry even drawing a small map of the neighbourhood to help perfect the prank for the friends who traveled all the way from Illinois.
Daughter Amy, who filmed the reunion said: "My mom was in complete shock as she didn't think we were doing anything for her birthday.
"My dad also surprised my mom with a room at a bed & breakfast, she had the best time – it was well deserved for everything she does for us.
"She turned 57 so it was an odd number for a huge birthday surprise – I don't know how we will ever top this."
Story via T&T Creative Media