A loving son couldn't hold back his tears when he was surprised with a painting of his late mother and his son who she never got to meet.
John Cardineau's mom Kathy passed away while his fiancée was pregnant with his first child, and so she never got to meet her grandson, Lorenzo.
John, 38, was extremely close to his mother, fiancée Sandy Morales, 35, said, and so Sandy began to think of ways to make something special to remember her by.
Sandy reached out to Paint Your Life, a company specializing in family portraits, and through their service, she decided to create a painting that incorporated both Kathy and Lorenzo.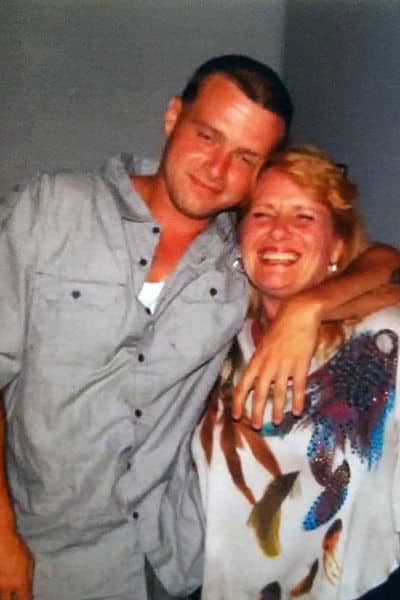 On May 15, 2020, in the couple's apartment in Citrus Heights, California, John was presented with a box, from which he pulled out the bubble-wrapped canvas.
The front of the painting was facing away from John and toward Sandy, who was filming, but as he turned the frame around, the moment immediately struck him.
RELATED: Man Surprised With Painting Of His Favorite Wedding Photo With his Late Grandparents Painted In
John turned his head to the sky, trying his best to hold back his tears.
Lorenzo was John's first child, while Sandy has two children from a previous relationship.
Kathy passed away in July 2017, and Lorenzo was born in January 2018.
Speaking of the surprise, Sandy said: "As soon as he turned the painting around, you just saw the emotion and surprise in his eyes.
"The boys and I were all silently crying in the background too, it was so sweet to see his reaction and seeing him hold the frame with such care, you could feel the love."
Story courtesy of T&T Creative Media