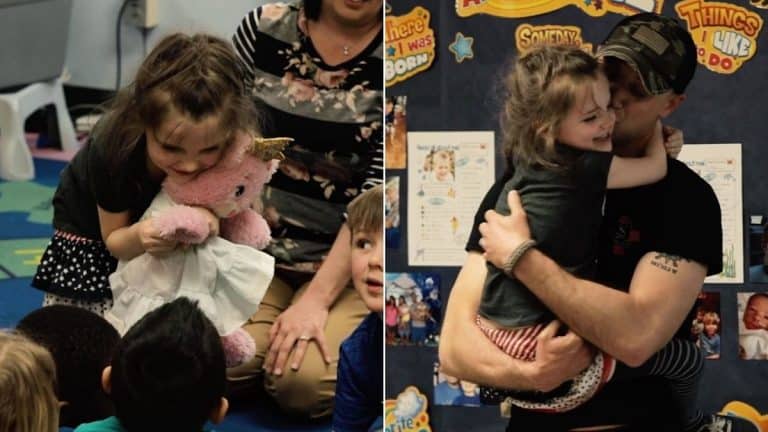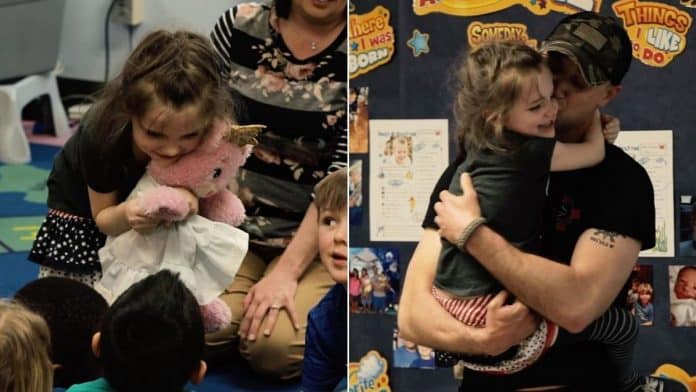 A girl couldn't contain her excitement as she showed off her solider dad's voice in a teddy during show and tell, only for him to suddenly appear in her classroom.
Brian Funk, 30, had not seen his daughter, Leah, 5, for more than a year, having been serving overseas in Kuwait with the US Army.
But on the day of Leah's show and tell performance – which happened to be the letter T – her mother persuaded her not to opt for a tiger but her teddy bear instead.
Before heading to training and then deployment overseas, Brian, from Wichita, Kansas, had recorded a message inside the bear so that Leah would not feel lonely while he was away.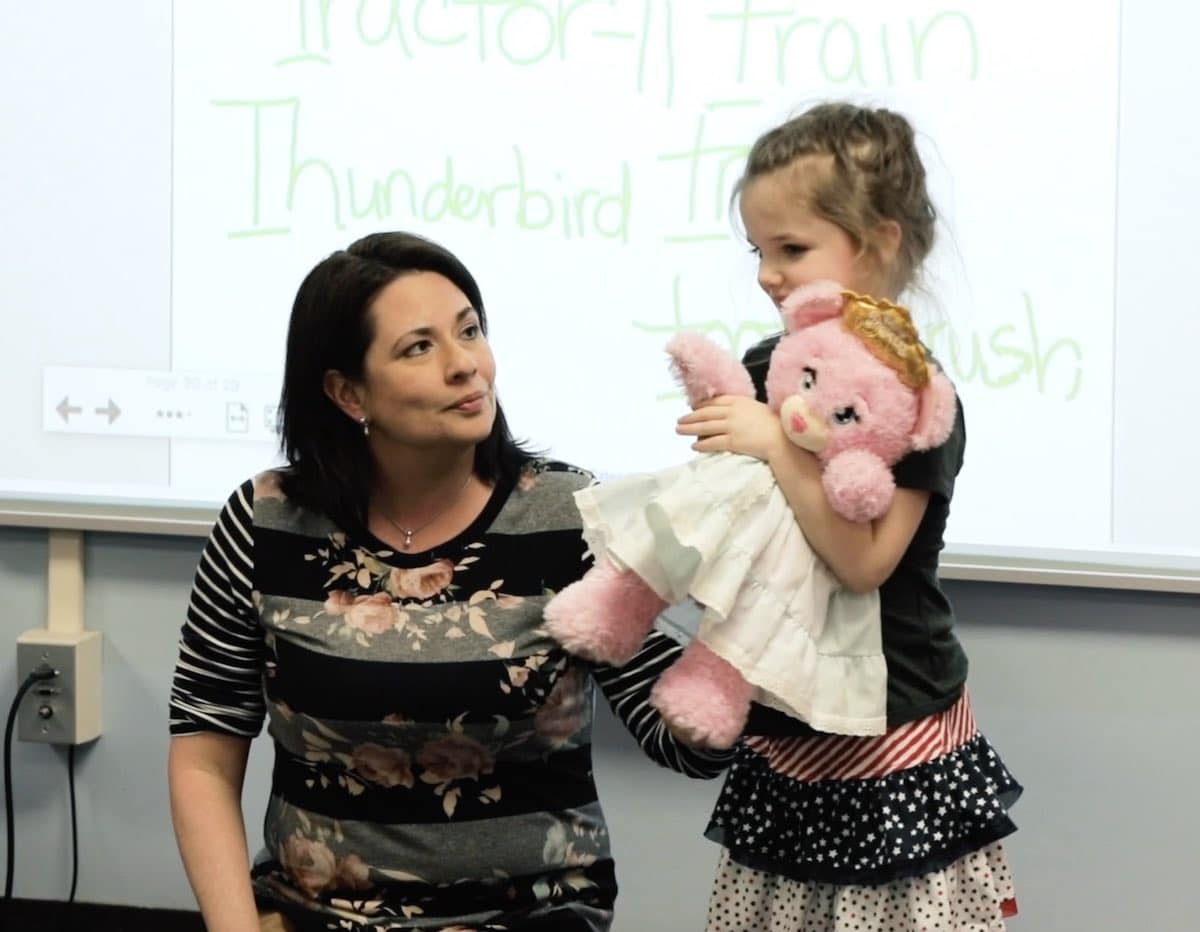 And as Leah showed off her teddy's unique feature at Central Christian Academy Preschool, in Wichita, little did she know that the real Brian was waiting the other side of the door.
As her soldier dad entered the classroom, Leah was left stunned, running up to Brain and jumping up and down excitedly.
The video was taken by the family's friend and videographer, Troy Trusell, on March 18, 2019 – but they did not share it on Facebook until recently.
Speaking of the moment, Brian's wife Jennifer, 29, who helped arrange the surprise, said: "He was anxious, but mostly to get the surprise over with.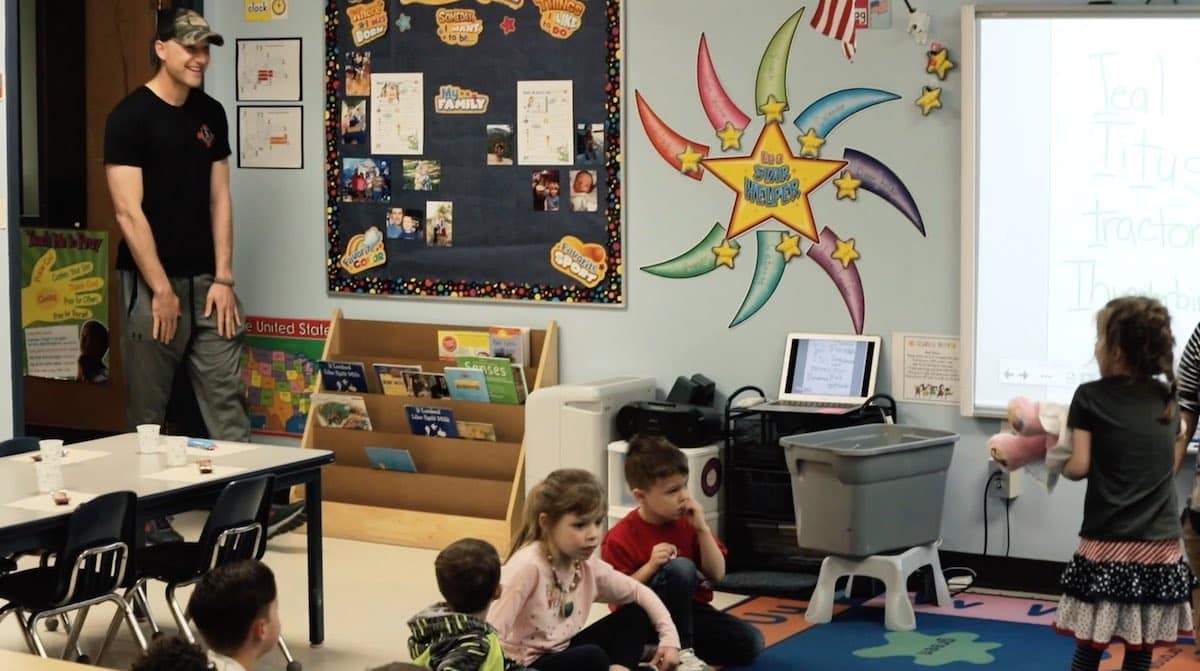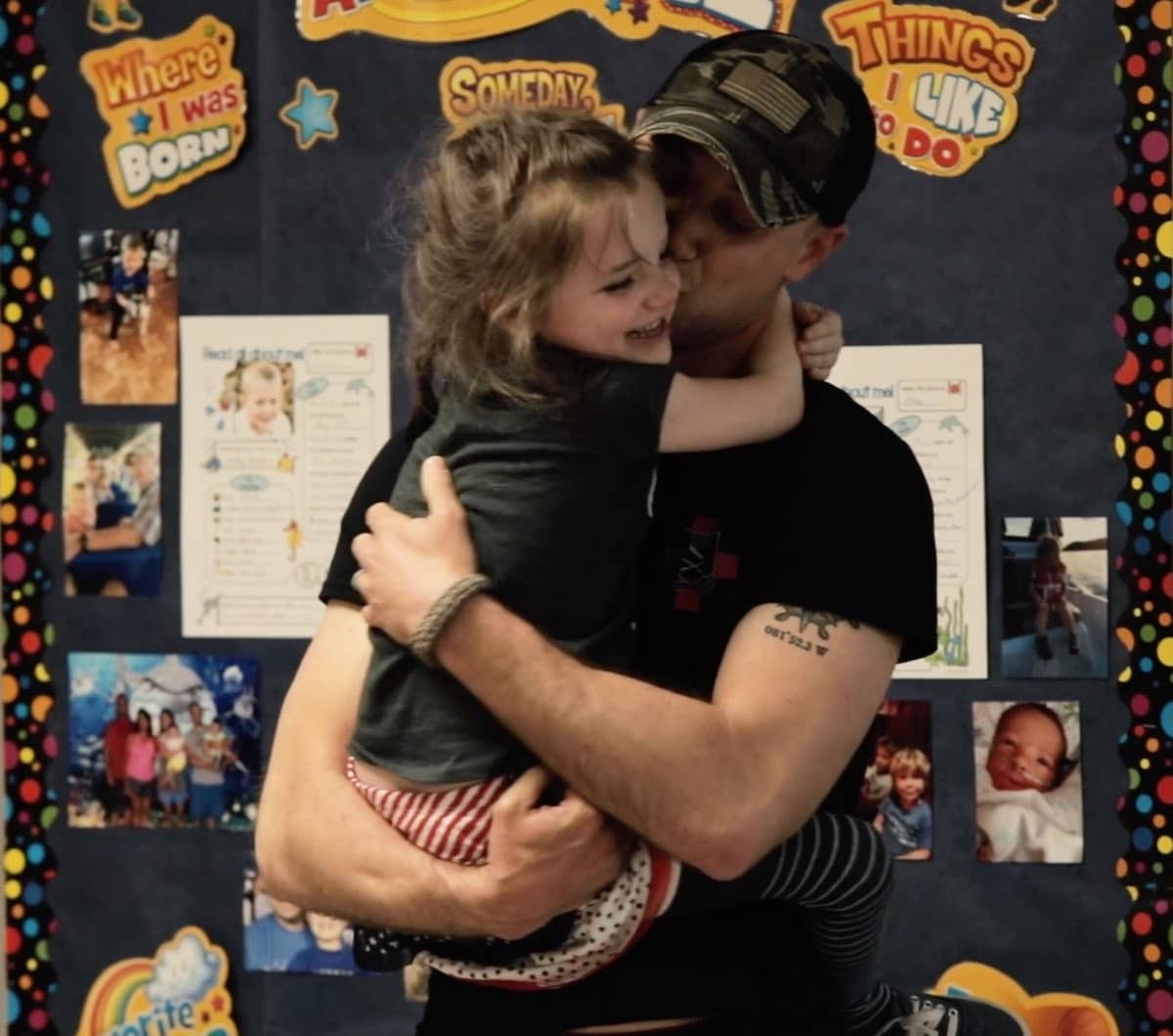 "He does not like to be the center of attention, but he was excited to do it because he knew how much it would mean to Leah.
"He was beyond excited to hold his little girl again and to finally get back to be a family.
"We hope that everyone who watches the video thinks to cherish every moment that they have with their loved ones, as many people do not get the opportunity to reunite as we did.
"For the military families out there, take pictures and videos.
"These are some of the most precious moments for your family and I promise you will not regret taking the time to record them."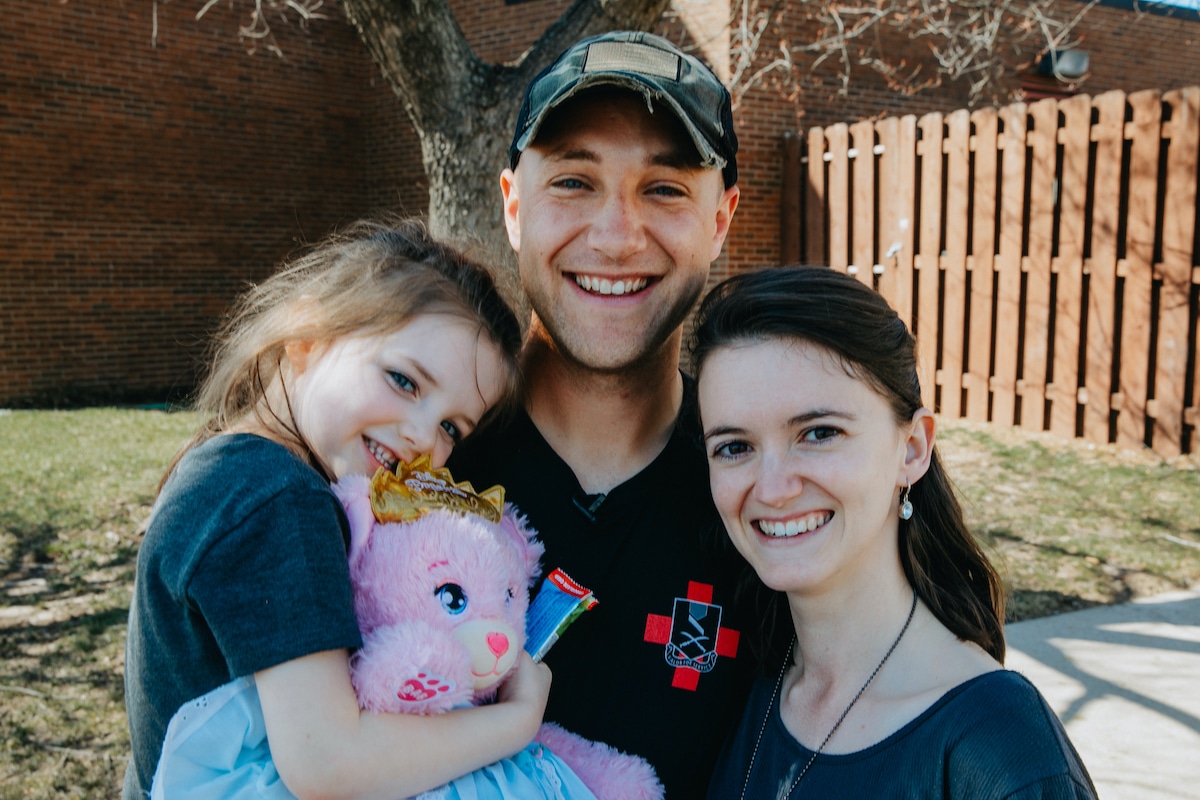 Story courtesy of T&T Creative Media.