A beloved dad sobbed happy tears when his children surprised him with a blanket made from his late wife's t-shirts on his first birthday since her surprise passing following COVID.
Santiago Gonzalez opened the gift in his family home in Folsom, California, in front of his four children, who had tied up the blanket in a bow.
When the 47-year-old opened the blanket up and turned it around to face him, though, he immediately recognized what had made up the patchwork: square after square of his late wife Summer's t-shirts.
As soon as he laid eyes on the patches, each tied with memories, Santiago began to sob happy tears, using the blanket to cover his head as his children came in for a big hug.
According to the family, Santiago's wife, Summer, 49, passed extremely suddenly, having had no previous health problems and being extremely active.
She and the family got COVID in late December, and Summer was then admitted to the hospital on January 2.
Her daughter Janae, 25, said that doctors told the family that her mom was getting better, only for her mom to stop breathing on January 7, when Summer passed away.
Because of her COVID diagnosis, none of the family was able to visit Summer before her passing, and the months that followed were extremely tough on Santiago.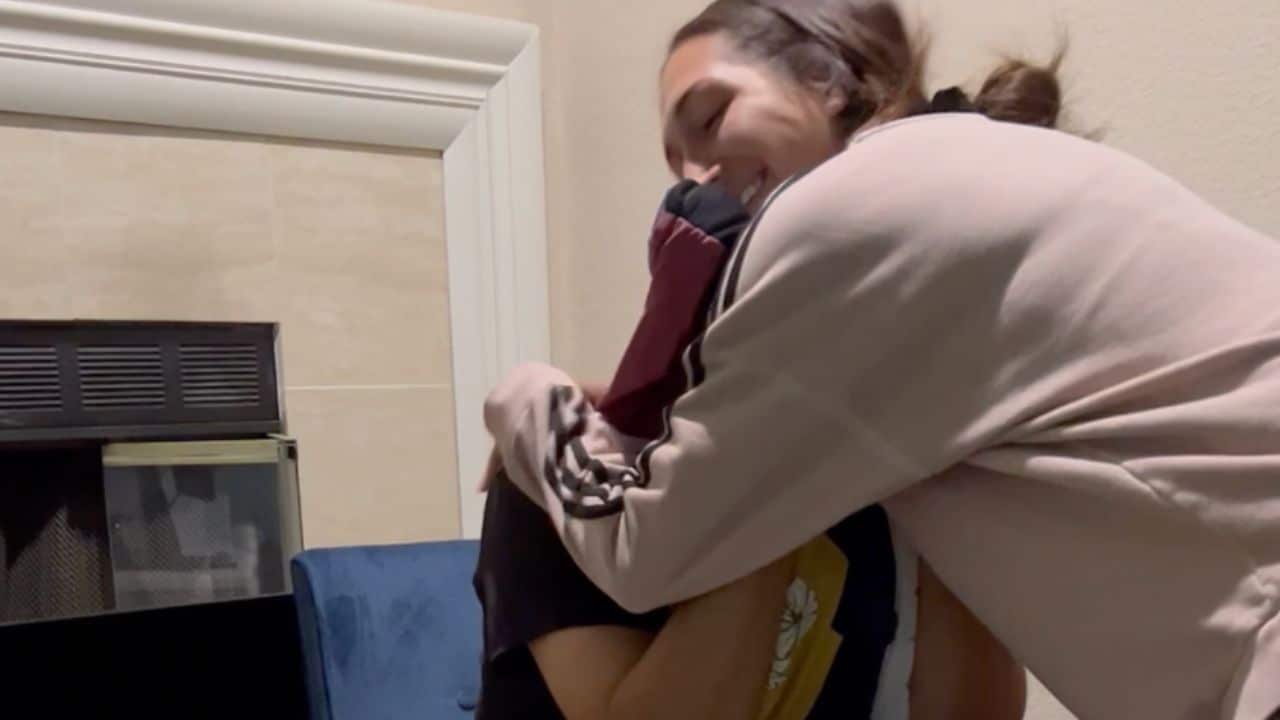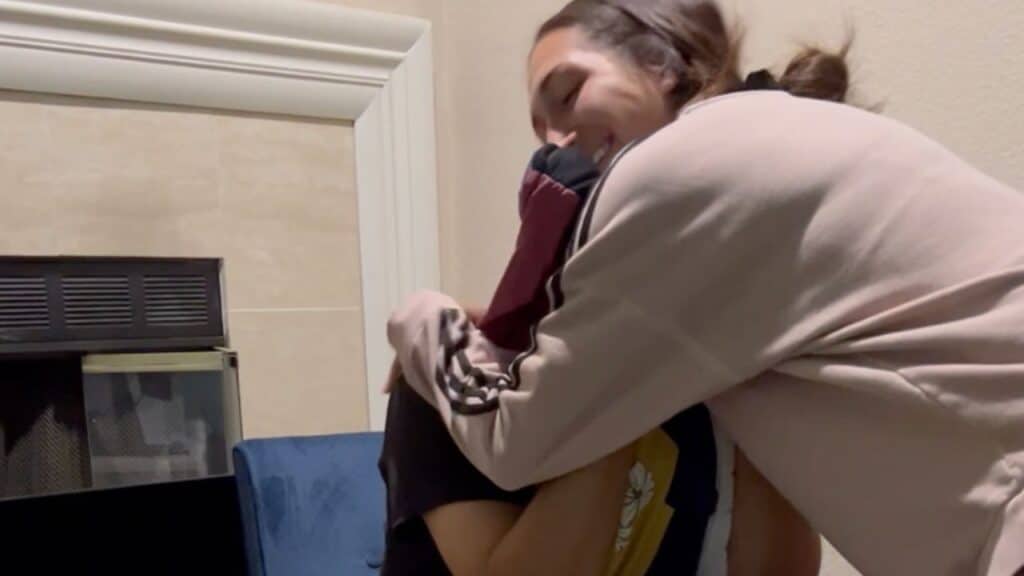 RELATED: Cancer-Battling Mom Bursts Into Tears When Blanket Drops to Floor Revealing Granddaughter She's Never Met
He and Summer had been teenage sweethearts, and he was just 19 when they had their first child.
The couple started a restaurant business together in 2015, Kiki's Chicken Place, growing it to more than 10 locations in the Sacramento area, where they are well-loved and respected in the community.
Janae's boyfriend found a service that makes t-shirt blankets online, and given that Summer was known for her fun t-shirts, her children began the emotional process of looking through her belongings to find garments to make a gift for their dad.
Since receiving the blanket, Santiago either sleeps under it to comfort himself or hangs it up on the wall as a memory of his wife.
The surprise itself took place on July 27, two days after Santiago's birthday.
Janae, speaking of his reaction, said: "We knew the present would make my dad emotional, but before my mom's passing, we have seen my dad cry maybe once or twice before.
"So when you see your dad break down, it is difficult to do anything but break down as well.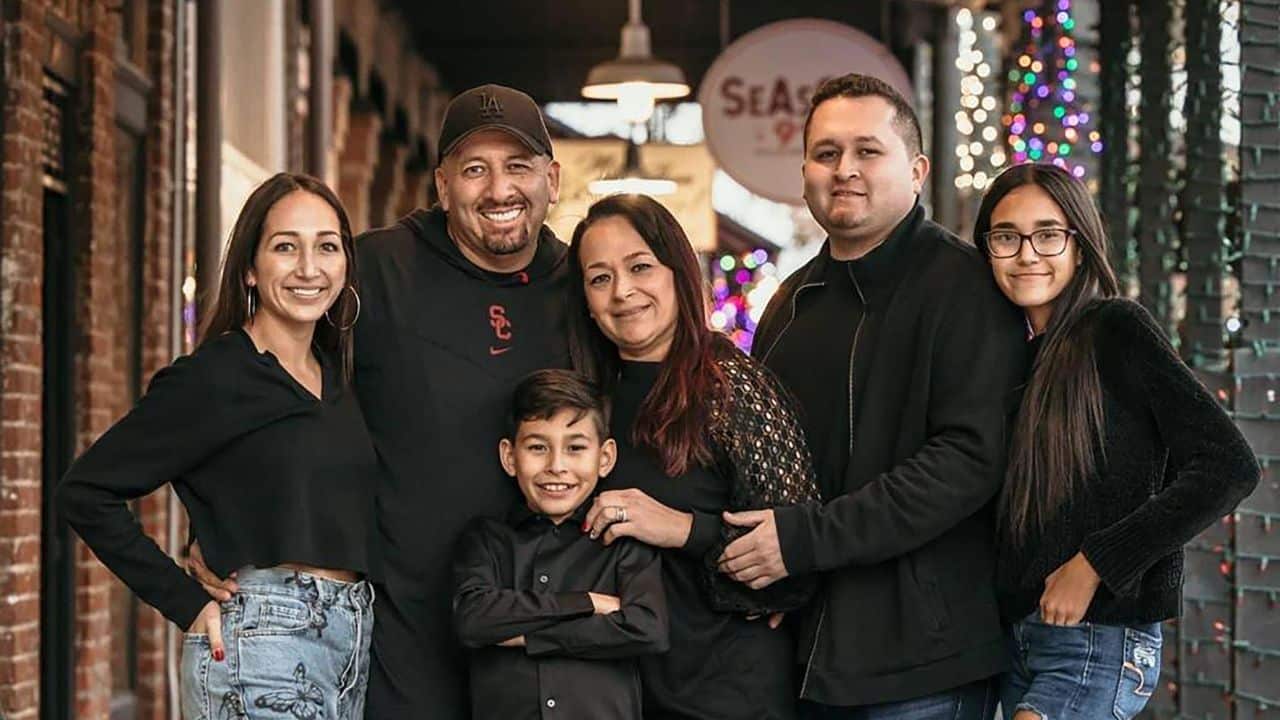 RELATED: Grandma Turns Late Husband's Hawaiian Shirt Collection Into Memory Pillows for Family
"We shared a group hug because we could not speak but did not need to.
"I felt sad, but like we did something beneficial to my dad's grief.
"Everyone's process of grief is different. Within my family, me and my four siblings and my dad all have very different memories of my mom and had different relationships since we are different ages.
"And even if it is difficult for us to talk to each other, what is important is we are supporting each other even if nothing is said.
"My mom is someone who always showed up and with more love than we can describe, so now we are committed to coming together to try to show that support and love if we all do it together."