A grandma came up with a beautiful gesture for her children and grandchildren by turning her late husband's prized Hawaiian shirt collection into memory pillows.
Randall "Randy" Hardin Sr., 72, was renowned for wearing Hawaiian shirts, and over the years, his family estimates Randy amassed a collection of more than 50.
Hawaii held a special place in Randy's heart, as he and his wife, Marion, 79, from Commercial Point, Ohio, spent their honeymoon in Kona, where Randy purchased his first shirt.
Having received several compliments on that shirt, Randy saw the garment as a conversation starter, and over time his family started seeing him in nothing but Hawaiian shirts.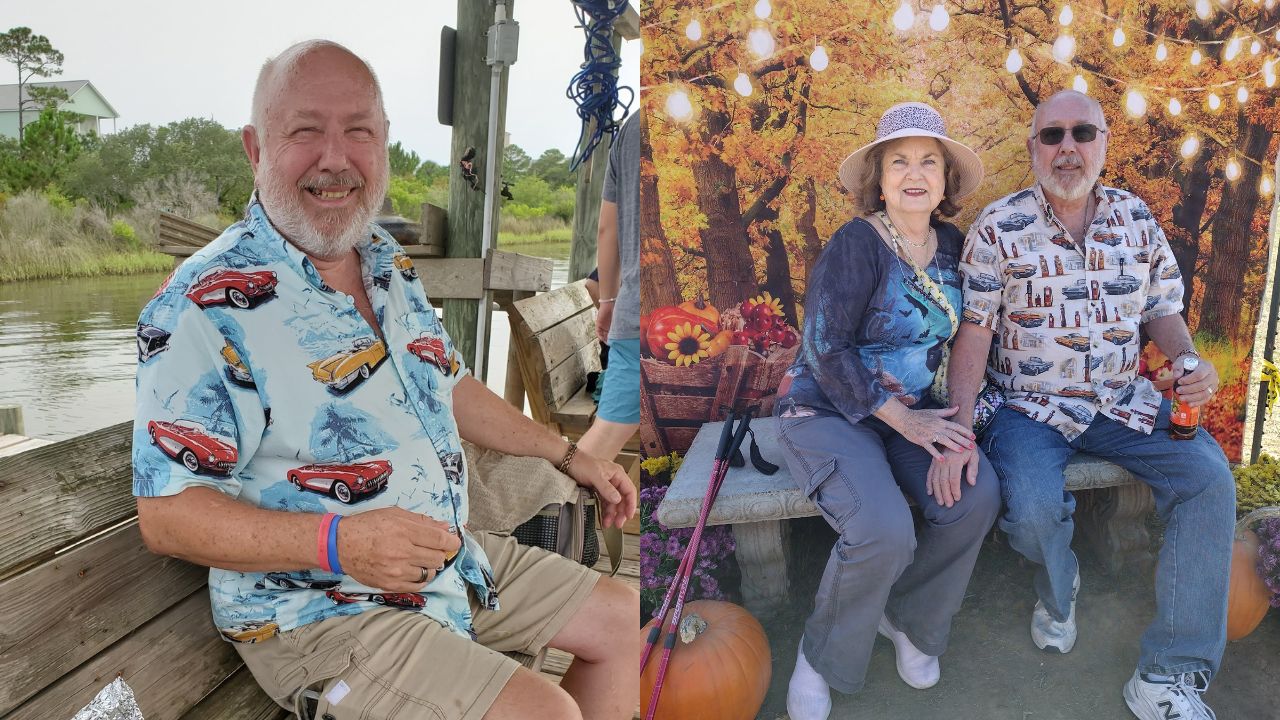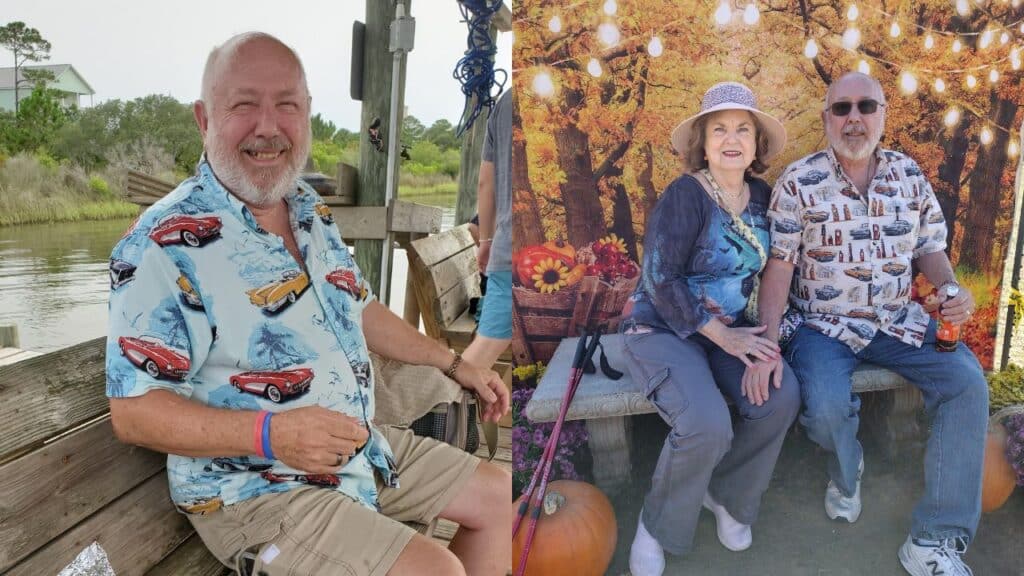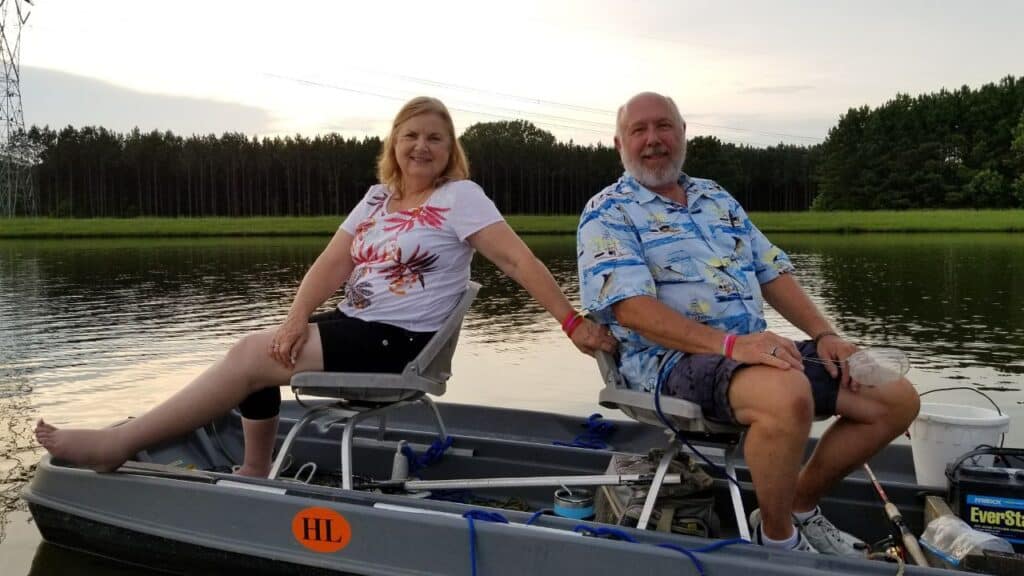 RELATED: Grandmother Receives Pillow Made From Late Husband's Shirt In Heartwarming Gift
During Randy's lifetime, he and Marion returned to Kona 25 times, allowing Randy to build his collection by purchasing new shirts every time.
But after Randy's passing, Marion wondered what to do with her late husband's jazzy collection.
Given that she enjoys quilting, Marion searched Pinterest and came up with the idea of turning Randy's shirts into memory pillows – one for each child and grandchild – so they had something to remember her husband with.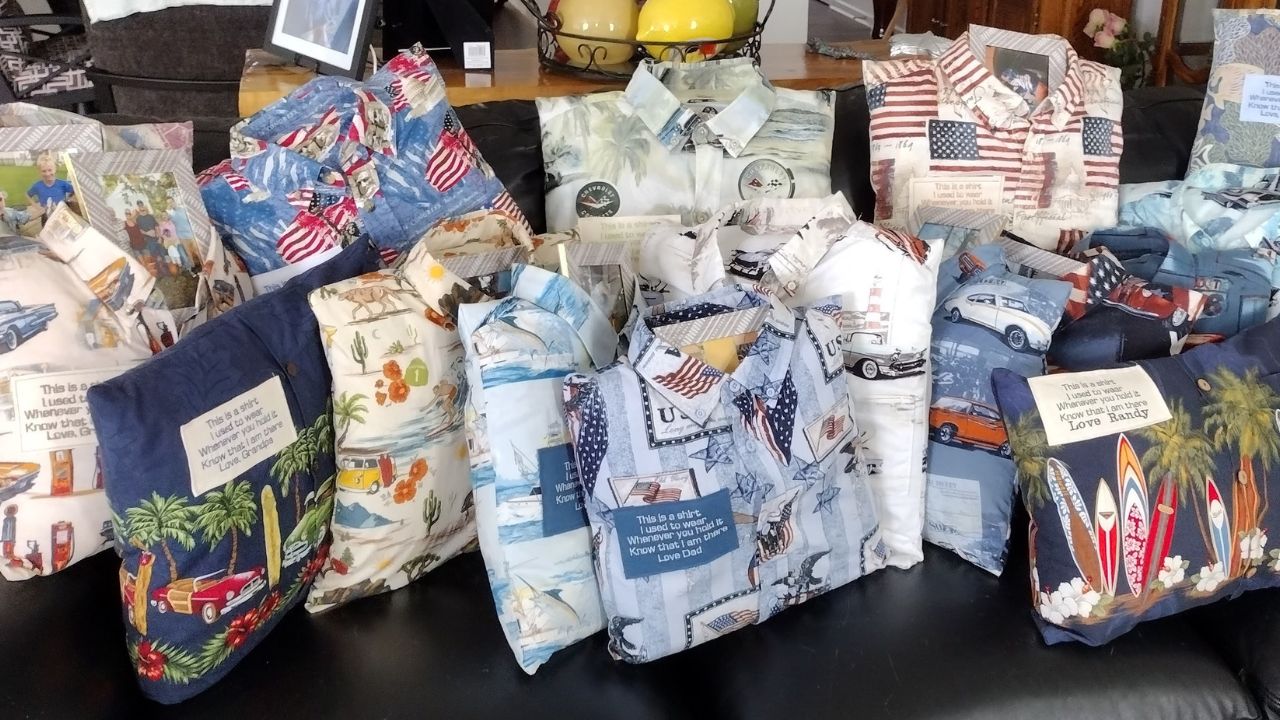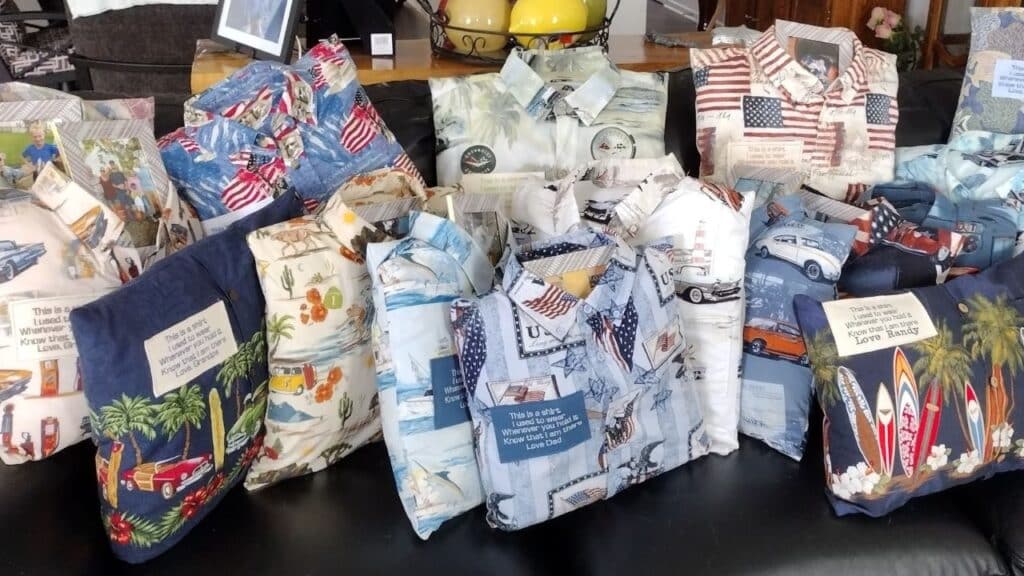 RELATED: Girl Whose Beloved Dog Passed Away Surprised With Cuddle Pillow
In total, this required Marion to make 20 pillows – five for her children, and 15 for her grandchildren – with her family knowing she was working on something, but not quite sure what.
Having completed the pillows, Marion purchased a new suitcase that was capable of transporting the vacuum-sealed pillows from her home in Ohio to LaJolla, California, where she planned a celebration of Randy's life.
With 25 family members gathered on July 9, Marion presented each child and grandchild with their own handmade pillow and a photo of Randy in the shirt the pillow was made from.
Marion's daughter-in-law, Mindee Hardin, 48, from Beaverton, Oregon, captured the gifting on video – and after each family member had received their pillow, they shared a memory of Randy.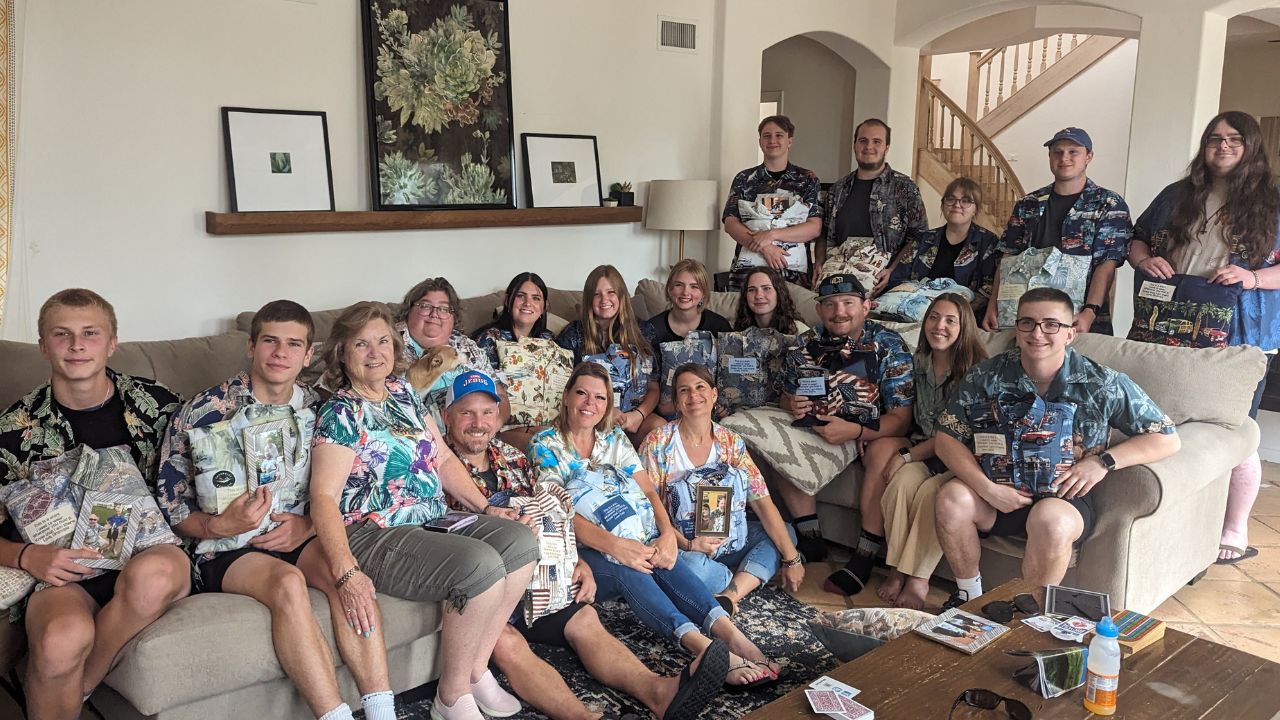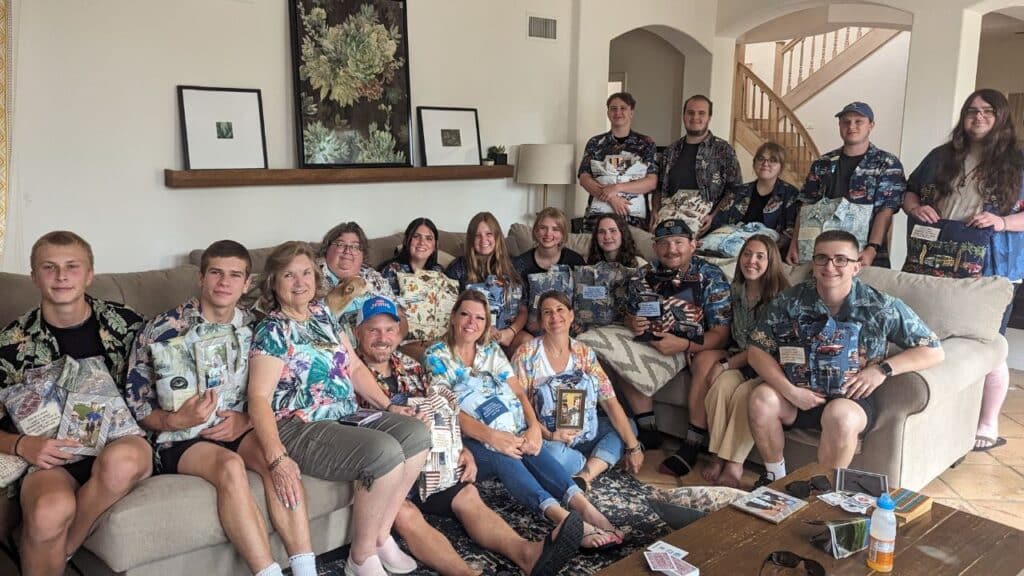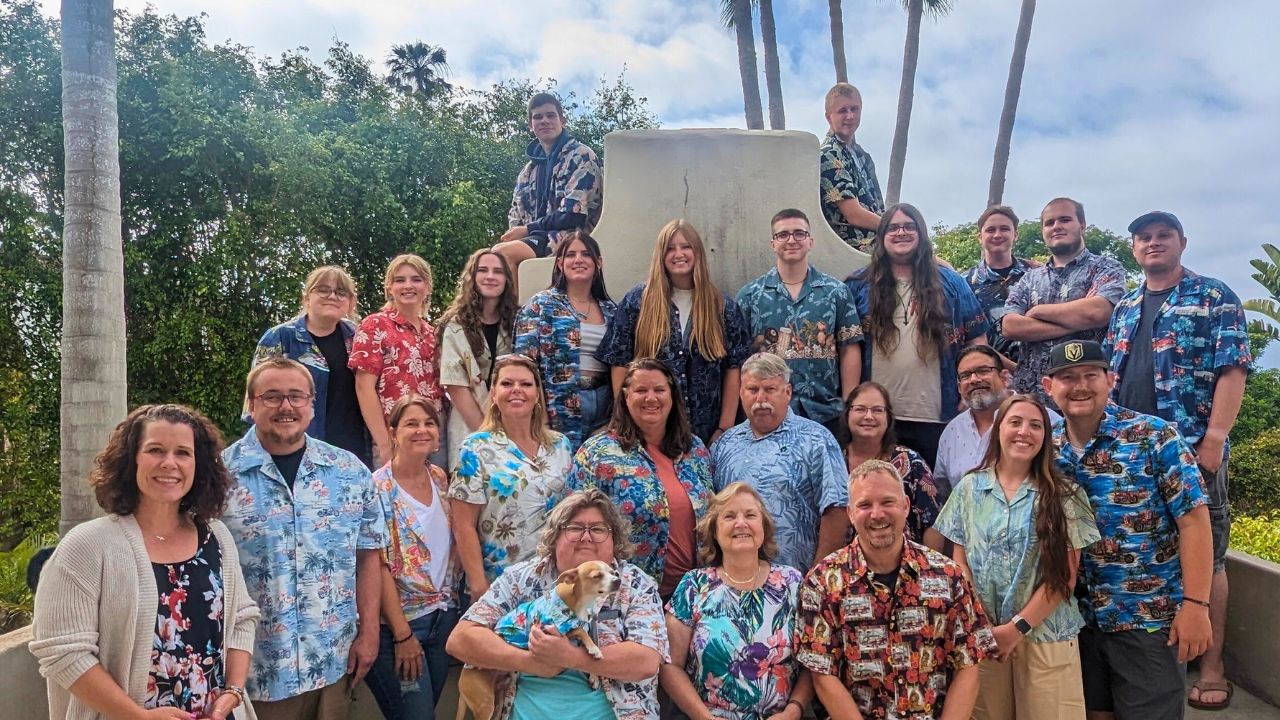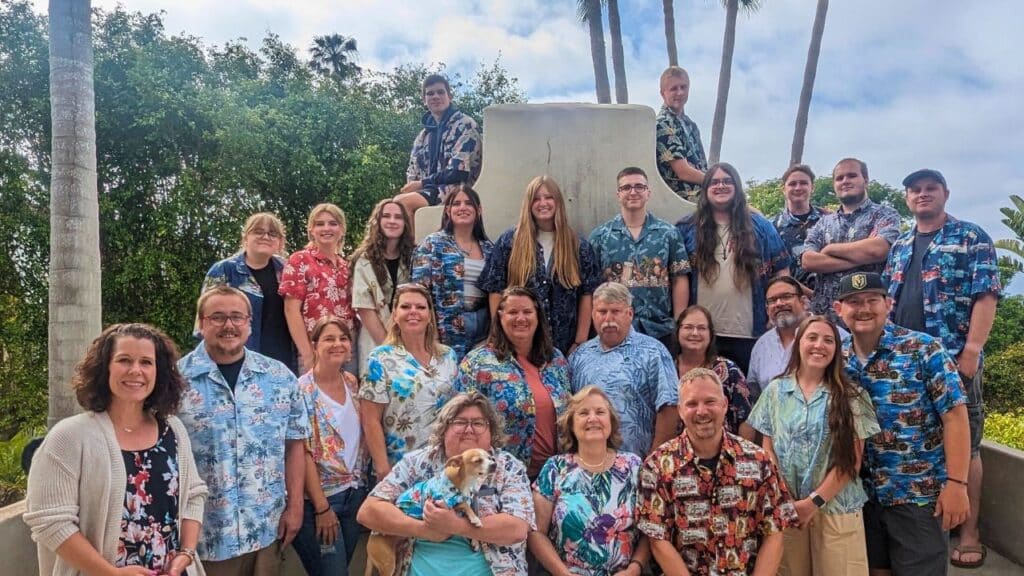 RELATED: Sweet Moment Elderly Man With Dementia Is Surprised With Memory Pillow Featuring Late Wife
Marion said: "It was such a blessing to me.
"I had been working hard on them, and it helped keep his memory alive for me.
"It was healing."
Mindee, who shared footage on Instagram, said: "Marion knew I had recorded the moment but actually didn't know I had put it together as an Instagram reel as she is not on social media much.
"When I called and told her about the response and the story she said, 'Oh geesh! Thats a lot!' and giggled.
"I had to screen record it and send it to her so she could see it.
"I've received a few dozen people asking if she will make some for them or how to do it themselves.
"Grandpas and Hawaiian shirts clearly have a special spot in many people's lives."