A joyous labradoodle could not hide its delight when he was finally allowed to reunite with his beloved neighbor – who he had not seen for two months.
One-year-old pooch Paul and his neighbor Christopher Gregorio, 79, share an unbreakable bond, as every time Paul is walked around the streets of South Boston, he keeps a lookout for Chris, who gives him treats.
Paul knows the exact spot Chris will usually be, but after not seeing his buddy for a few weeks he knew something was missing.
Boston fell under stay-at-home orders in mid-March, and due to schedule changes, the neighborhood became very quiet.
Paul was a misfit who was adopted by owners Alli and Dave Pearce because he did not look as fashionable as the other puppies in his litter.
As the days went on, he was left saddened by not being able to see his friend.
But then, on May 27, when Alli, 33, came around the corner by "Cumberland Farms," on L Street and East 5th, she saw a familiar face.
"I knew I had to run home to get Paul," she said, capturing the moment as the pair were reunited on video.
In the footage, Paul can be seen pulling on his leash in excitement before jumping on Chris.
Chris asked his furry friend where he'd been and expressed how much he'd missed him.
After a few embraces, normal service was then resumed, as Paul – who is named after former Boston Celtic Paul Pierce – sat politely and received a treat.
Since posting the video on Paul's Instagram, Alli and Dave, 35, said they have received an outpouring of support for Chris and Paul's bond.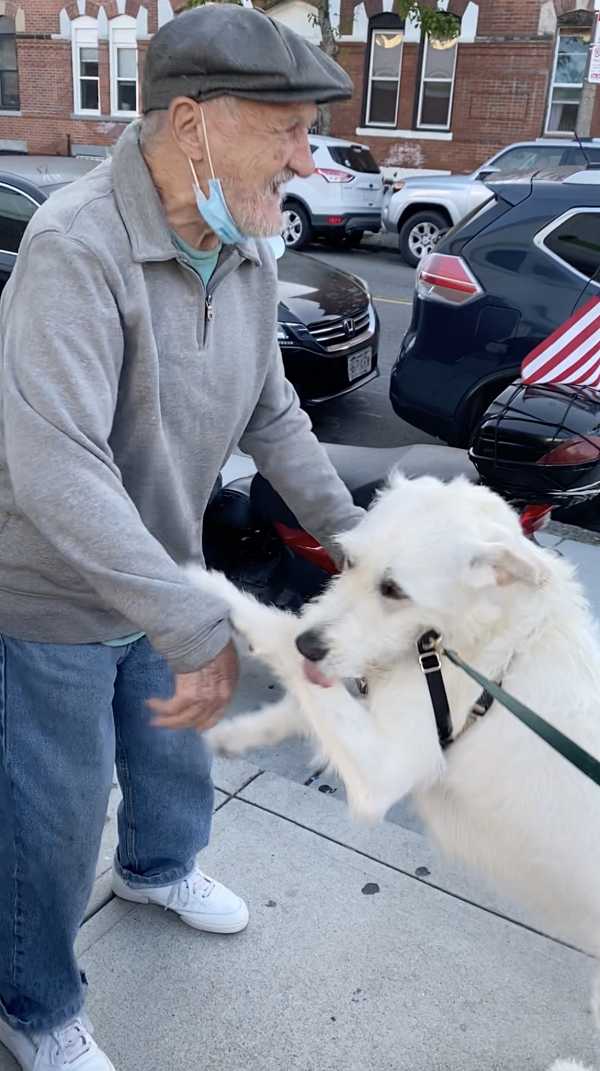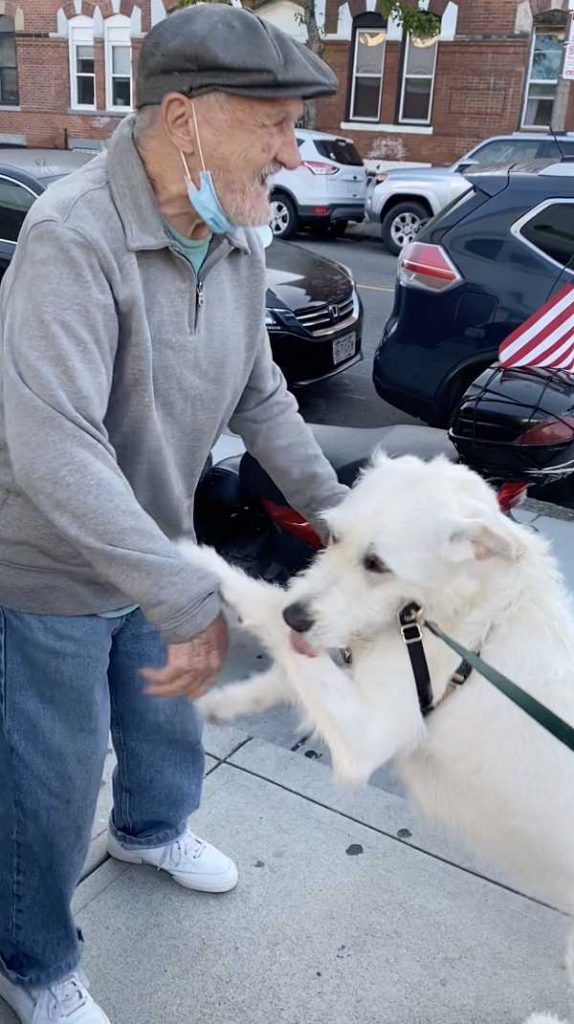 People from near and far have opted to donate treats for Chris to give to Paul, Alli said, as the kindhearted neighbor has always bought the dog treats himself.
Alli said: "Both Paul and Chris were delighted to reconnect.
RELATED: Rescue Dog Reunited With Navy Owner After Boot Camp
"Originally the video was taken so I could share it with my dad, but their reunion was too heartwarming not to share with the world.
"The response has been overwhelming in the best way.
"The outpouring of generous people who wanted to help Chris both near and far and donate treats and gifts to him has been very special.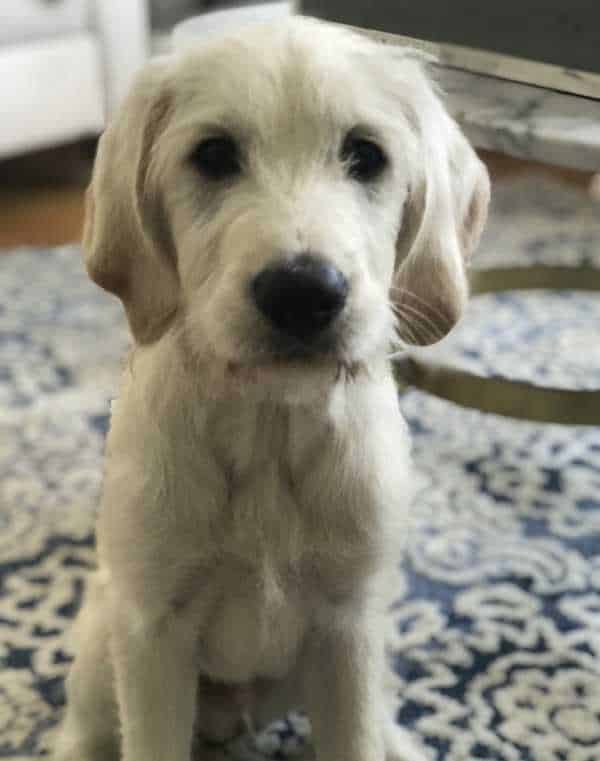 "I'm a counselor at a middle school and a student brought to my attention a litter of puppies that had been born.
"When I saw the litter of puppies, I noticed that Paul looked different from his siblings with straight hair that – unlike the curly hypoallergenic hair of typical doodle breeds.
"For that reason, he was less desirable than his siblings, making it instant love for us to bring him home.
"He's grown up to not be a recognizable member of his breed and we lovingly joke that he's our doodle that didn't doodle."
Chris said: "I've known Paul since he was a little puppy.
"He's always jumping on me, putting his paws on me. "So, seeing him, it just made my day."
Story courtesy of @paulthedoodlepearce via T&T Creative Media