A confused 95-year-old grandma looked at her granddaughter's ultrasound and said it "looked like something swimming" before leaping for joy when she realized she was set to become a great-grandmother for the first time.
Molly Zampano Kuchta, 33, from Rowayton, Connecticut, discovered that she was pregnant around November time, and so she thought a Christmas pregnancy announcement would be the perfect gift for her grandma, Dorothy.
To plan the big surprise, Molly bought her grandmother a "decoy gift": a red sweater that she would open and discover an ultrasound sitting on top.
On December 25, Molly set her camera rolling as her grandmother started to open her present.
Unfortunately for Molly and her sister Hannah, who also knew about the surprise, Dorothy pushed the ultrasound to one side and embraced her new red sweater instead.
With some coaxing, Dorothy picked up the black and white image – but still, things didn't click.
According to Hannah, 27, her grandmother said quizzically, "It looks like something's swimming."
But then, as the pieces fell into place, an excitable Dorothy leaped into the air, her arms raised as she celebrated her first great-grandchild.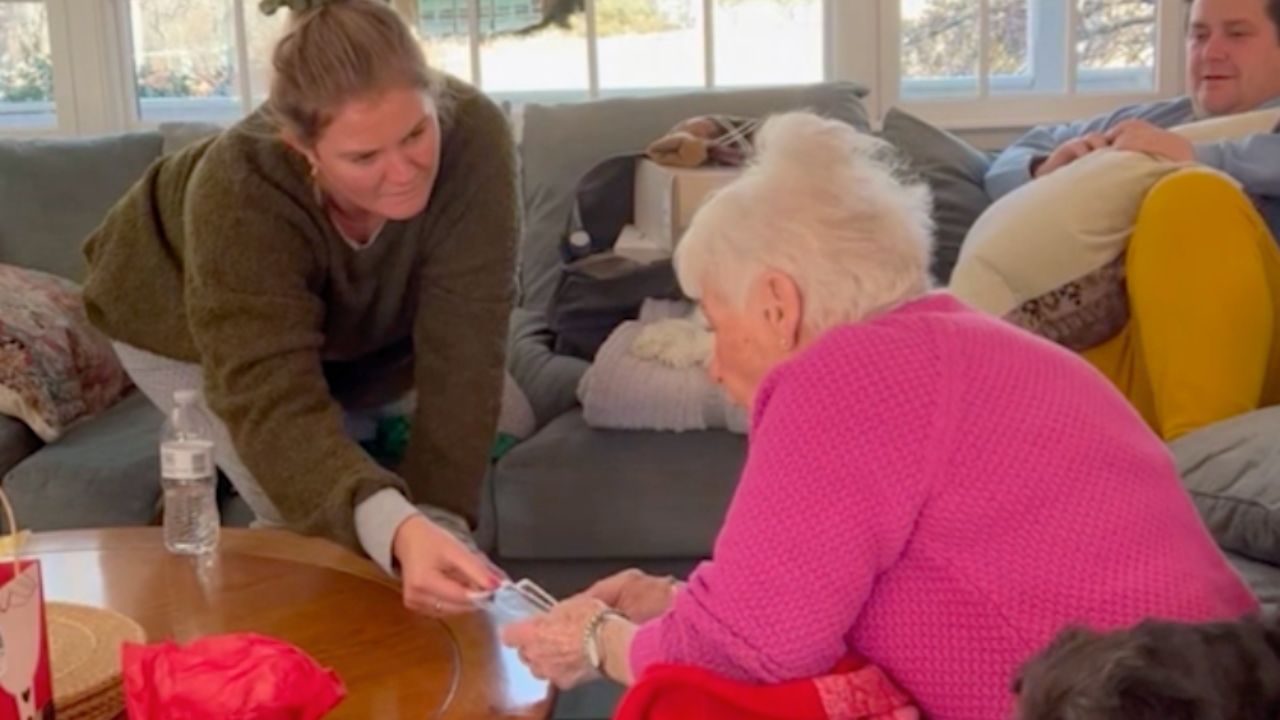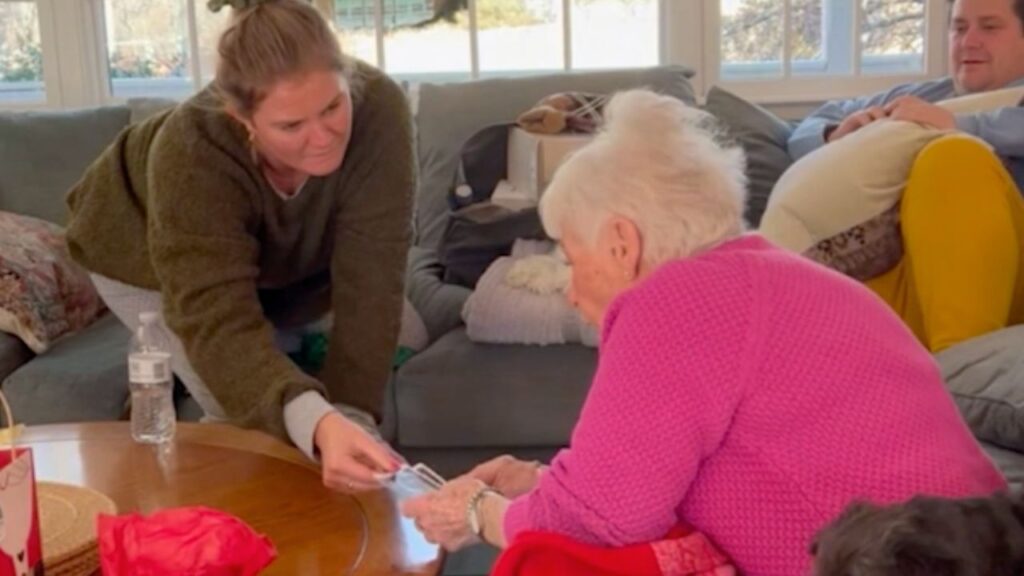 RELATED: Great-Grandmother Catches Virtual Reality Fish, and Her Reaction Is Pure Joy
She then headed towards Molly for a huge hug before proceeding to hyperventilate with excitement for a good few minutes, her family said.
The moment occurred in 2022, but Hannah later shared footage of the surprise on her TikTok page during the fall of 2023.
In that video, Dorothy, now 96, can be seen supporting her granddaughter through her pregnancy and holding her first great-granddaughter, Margot, who was born in June 2023.
There was even a beautiful coincidence about Margot's birth, the family said, as Dorothy had booked a vacation to Florida on Molly's due date, only for Margot to arrive three weeks early when her great-grandmother was still in town.
Hannah said: "We saw in real time what a grandmother's – and now great grandmother's – love looks like in the purest and rawest form.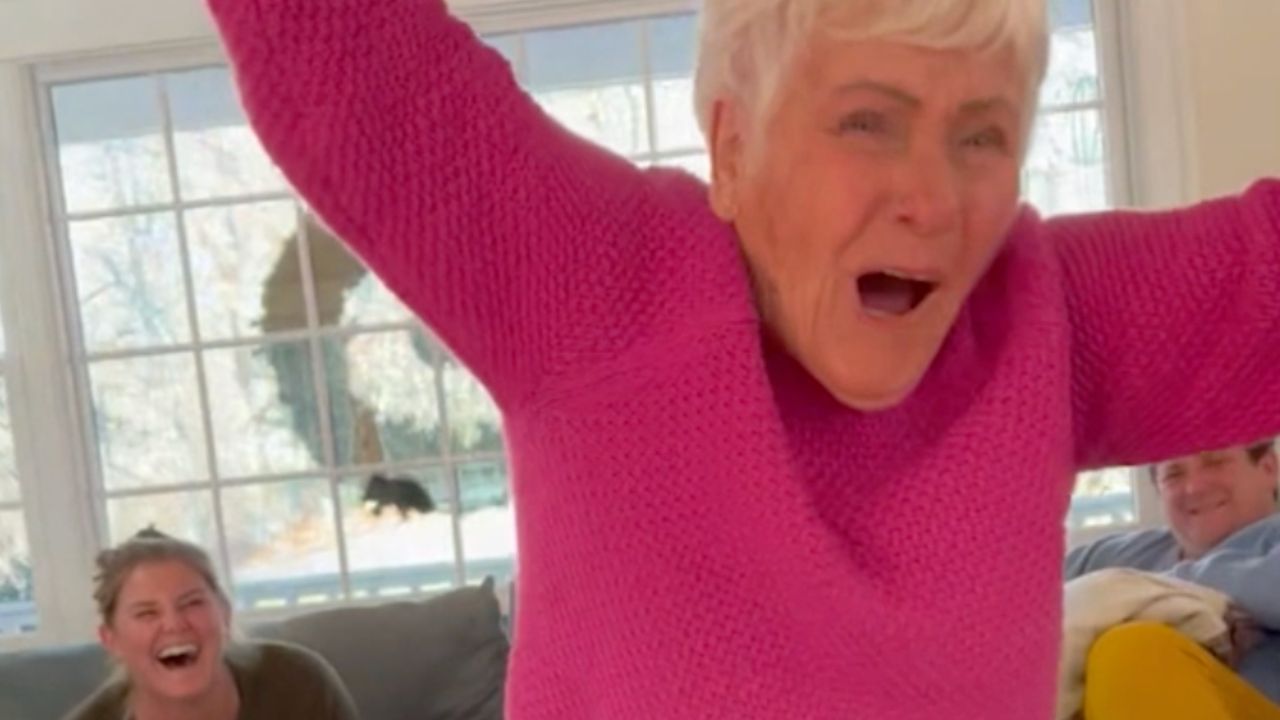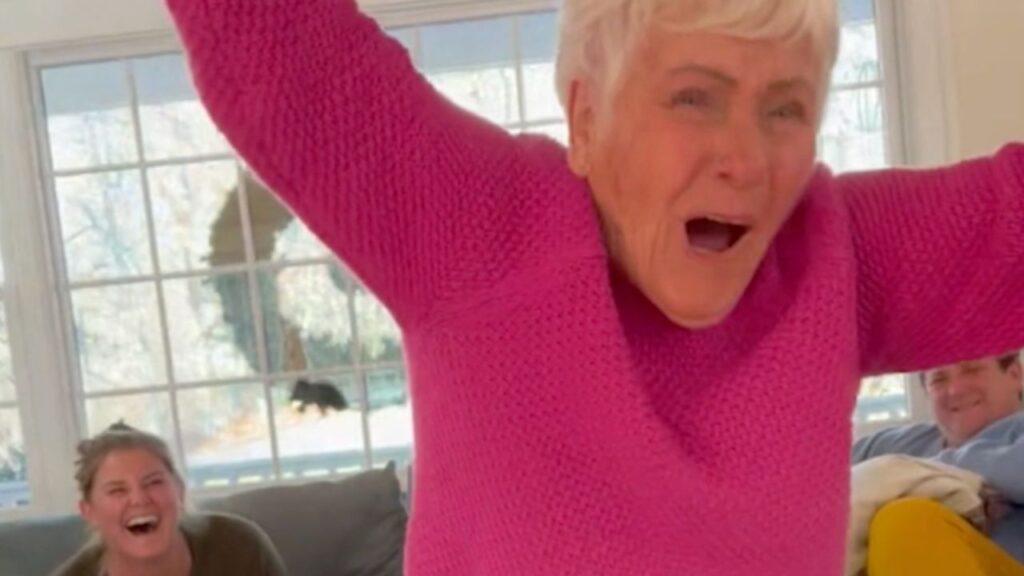 RELATED: Grandma Takes Her Sweet Time Realizing "Best Great Grandma" T-Shirt Was Pregnancy Announcement
"She was beyond joyed that our family was expanding and a baby was coming.
"It took several minutes for her to stop hyperventilating.
"The response has been overwhelmingly positive.
"Most comments are from others celebrating how special grandparents are.
"It was truly seeing the circle of life in one video.
"How lucky are we that we have our grandmother – not to mention how fabulous she looks at 96.
"We can't wait to show the video to Margot one day."