This is the hilarious moment an 88-year-old whose husband was a fisherman reels in a virtual reality fish for the first time.
Mary Randazza, who goes by MaryLee, lives in Gloucester, Massachusetts – America's oldest seaport – and her late husband Thomas was a fisherman.
Her granddaughter, Holly Randazza, recently got an Oculus Quest VR headset and brought it around to show her aunt Paula.
But to Holly's surprise, MaryLee was fascinated with the tech and wanted to try it out to see what all the fuss was about, so she loaded up a fishing game.
Holly starts filming the moment MaryLee is reeling in a fish, and as it appears from the water in front of her, she rocks back in shock and amazement.
As she declares her disbelief, she asks if Paula can see it, using her other hand to try and touch the fish, saying 'there's nothing there' and crying, "PAULA! PAULA! It's there, but it's not there!"
Holly, who captured the funny moment on February 11, said: "I brought over my Oculus Quest thinking my aunt Paula would try it, but little did I know MaryLee would be so interested.
"Even though it was her first gaming experience ever, she was clearly made for this game.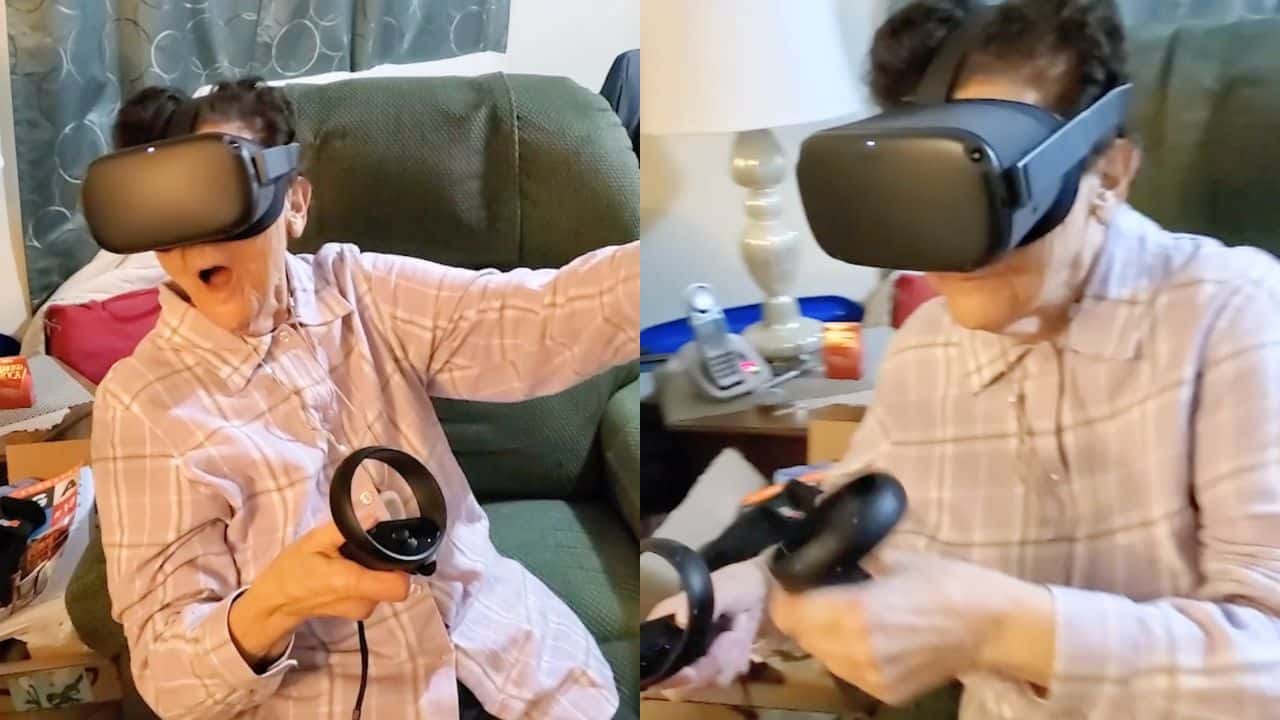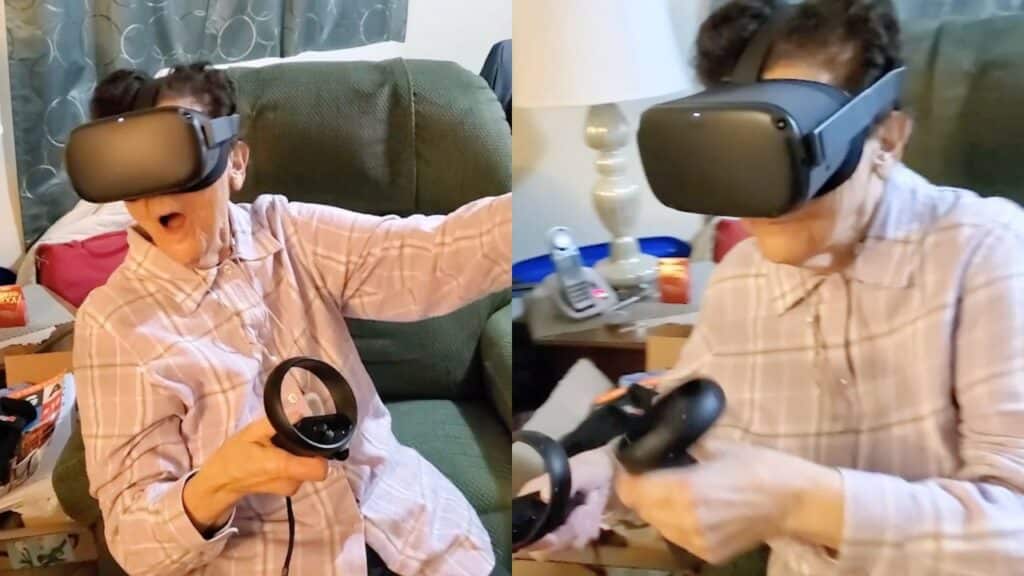 RELATED: Senior Helpers Surprises 70th Anniversary Couple With Virtual Vacation
"My grandfather Thomas who passed away in 2011, was a fisherman and owned and captained his own boat named 'The Peppy' short for Giuseppe – which was his father's name and his first born son's name.
"I was honestly shocked she was able to pick it up so easily and I never thought she would actually be able to catch the fish as well.
"Her reaction was hilarious, it made me realize how happy she was and into the game, she forgot she was at home."