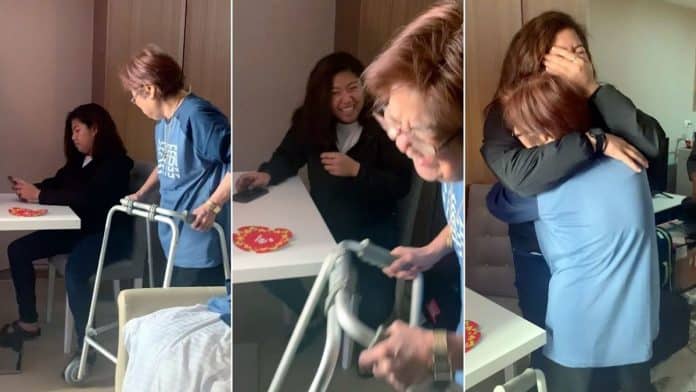 An emotional grandmother was brought to tears when her U.S. Navy granddaughter who she hadn't seen since she was a child surprised her 13 years after they last saw each other.
Ligaya Cataquian, 73, had not seen granddaughter Shezka Manaloto, now 21, for more than a decade, as Ligaya moved from her native Philippines to Australia when Shezka was eight years old.
In 2011, Shezka, her mother and her two siblings then moved to the United States, and so the distance between the family members became even greater.
But in October 2019, with Shezka now grown up and serving in with the US Navy in Japan, her mother, Anna Chiles, 47, saw an opportunity to reunite the family once again.
Anna, from Kennewick, Washington, and others were heading to the Philippines for a family reunion in Angeles City, and so she advised Shezka to head to the Philippines a week before to set up the surprise for her grandmother.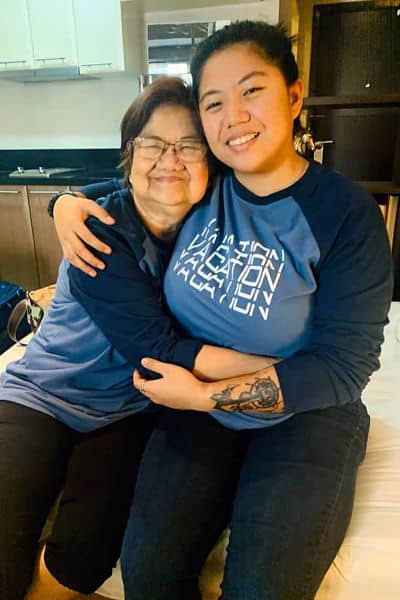 That week, Shezka – Ligaya's only granddaughter among seven grandchildren – carried out her usual phone calls with Ligaya as if she was in another country.
Then, on October 26, in a hotel where Anna and Shezka's siblings were staying following their long journey from the US, Shezka sat in wait for her grandmother to enter the room.
-Scroll down to see emotional video below-
Sitting at the table as Ligaya entered the room with a walker, Shezka, a petty officer third class, kept her back to her grandmother to build up the suspense.
Then, as Ligaya came to the side of a mysterious figure sitting at the table, she suddenly double-took – at first not quite recognizing who was sitting there.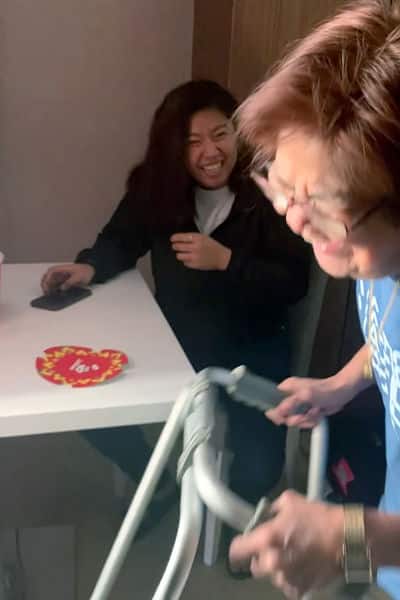 But as the dots began to connect, Ligaya then realized that the granddaughter she had last seen as a child was the one sitting down and the pair began sobbing as they made eye contact.
The emotions got the better of both Ligaya and Shezka, who then hugged or minutes on end, their family watching on in delight.
Anna said: "At first she didn't recognize her, but then she took a second look and wanted to make sure the person sitting on the chair was her granddaughter.
"And that was it – she was really emotional and almost fell because of her mixed emotions.
"My heart was full that finally they had reunited, it's a great feeling to see your loved ones to be reunited again – family is love."
Story courtesy of T&T Creative Media.