This is the tear-jerking moment a grandmother receives a pillow crafted out of her late-husband's shirt.
Ilse Webb was given the gift by her granddaughter Monique Gibbons for Christmas.
A video recording shows grandma Ilse's family all sitting around as she carefully opens her presents.
First she pulls out a bottle of Aramis cologne, which was her late husband Bobby's favorite.
Then, as she pulls the pillow out of a gift bag, she nonchalantly says, 'Papa's got a shirt like that' – without realizing the irony.
And as she frees the present from the bag, it dawns on her that it is in fact Bobby's shirt.
Instantly, Ilse shouts: "That is his shirt – oh my god!"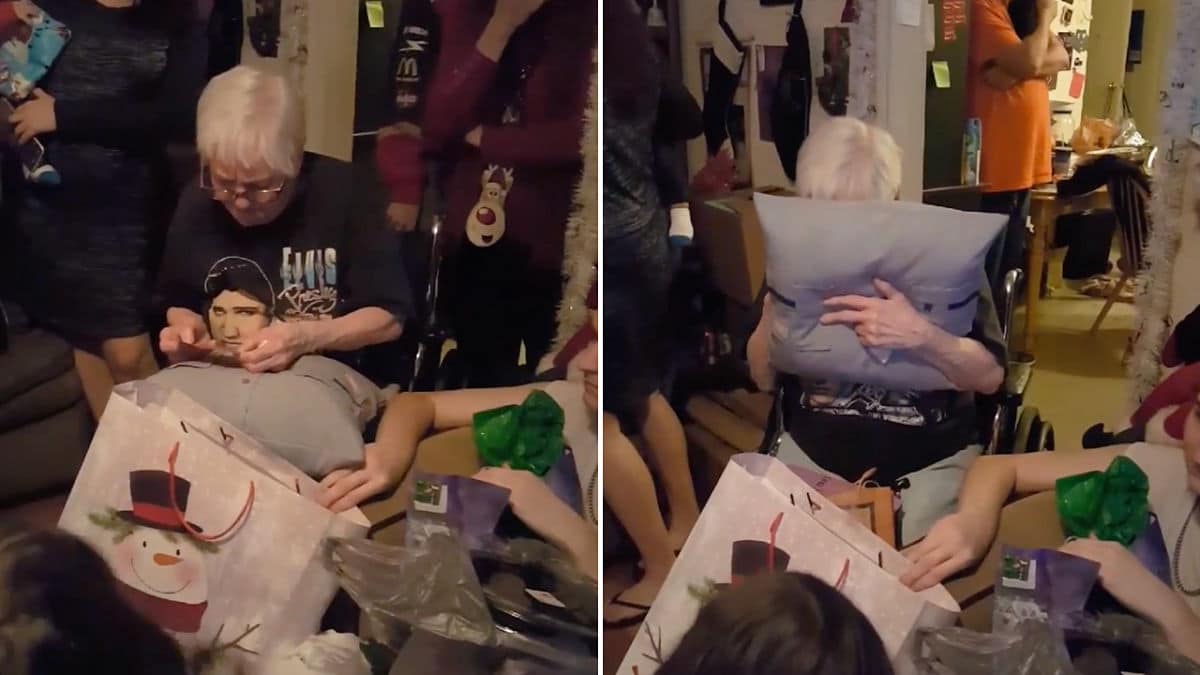 Lifting a note placed in the pocket, she reads it and bursts into tears as the memories come flooding back.
Granddaughter Monique said: "My grandfather was the love of my grandmas life and still is.
"My grandmother has been missing him more and more each day in the run up to Christmas.
"So, I decided to make her a special present out of his shirt and I also included a bottle of his cologne.
"They're love story was so beautiful! She is without doubt the strongest woman I've ever met."
Ilse's husband Bobby passed away in 2008 from pancreatic cancer on his 70th birthday.
Noticing her grandmother missing him in the holiday season, she sought help from her family to create the personalized present, sewing it together at home.
Story courtesy of T&T Creative Media.