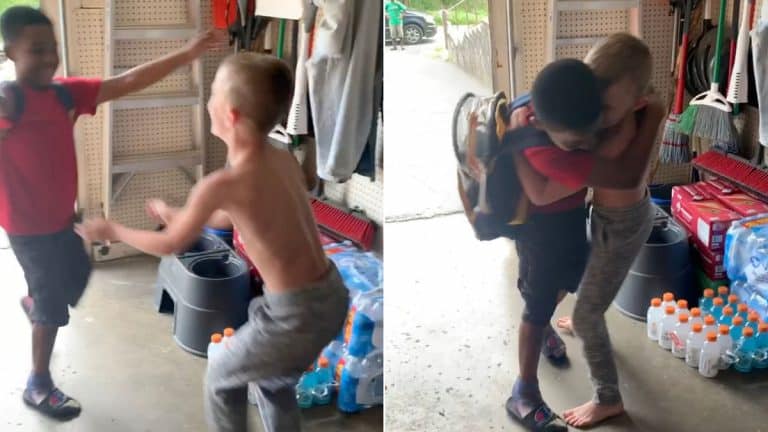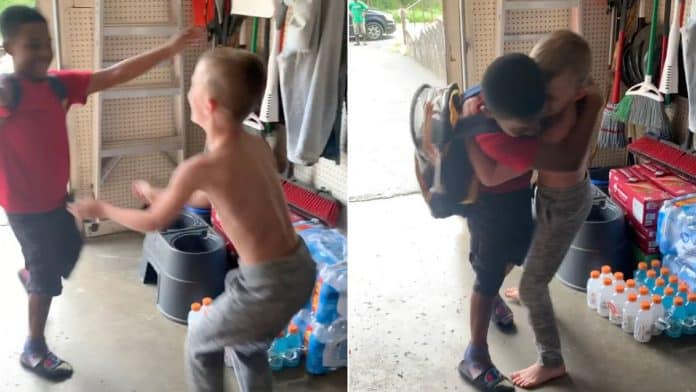 Two best friends have emotionally reunited after spending almost four months apart.
Gavin and JaOndre, both aged seven, ran towards each other and launched themselves into a hug as they met for the first time since quarantine was introduced in Ohio.
The pair have been friends since kindergarten, but after shelter-at-home restrictions were implemented, they were left having to communicate through video calls and on social media.
According to Gavin's mom Melea Pratt, the pair are inseparable and love nothing more than hanging out together and performing dance routines on the popular social media app Tik Tok.
-Scroll down to watch the moment-
But after restrictions were lifted earlier this month, JaOndre surprised his best buddy by showing up at his home.
Gavin's mom Melea – who knew JaOndre was coming around – decided it would be the perfect moment to film her son's reaction.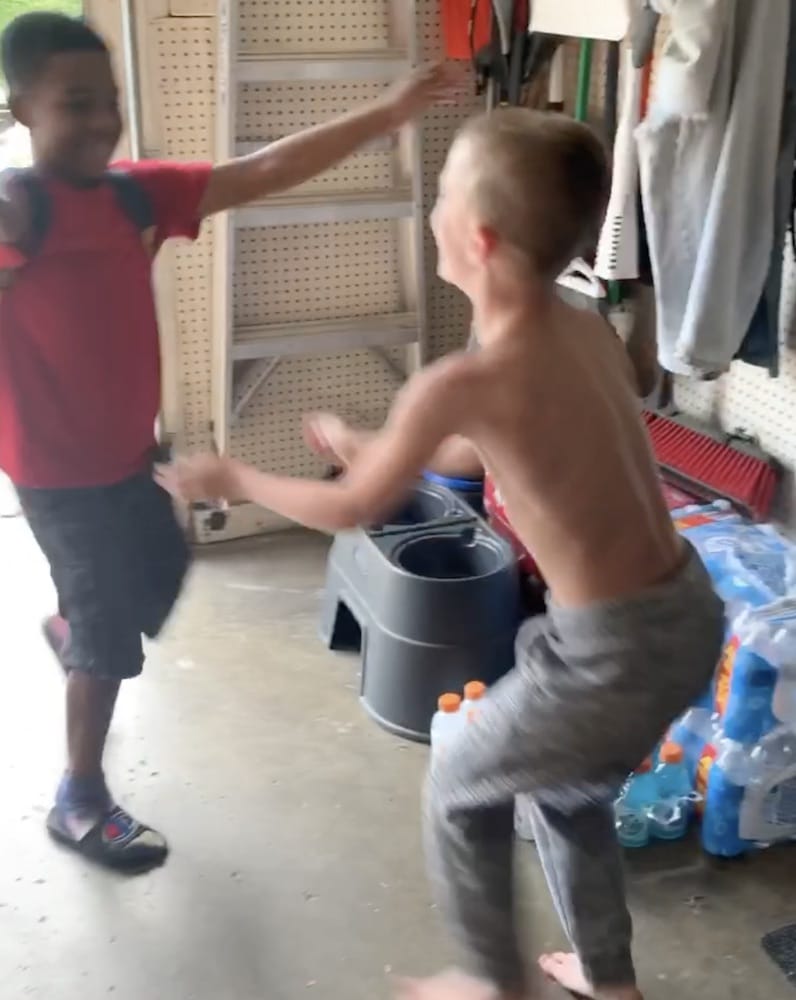 As she calls Gavin, he tentatively opens the garage door, before seeing his friend in front of him.
The best friends then reunite in an emotional embrace, tightly hugging each other after four long months apart.
Mom Melea said: "Their friendship is completely unconditional.
"Throughout quarantine they have FaceTimes, called each other and have even shared Tik Tok videos back-and-forth.
"I didn't tell my son JaOndre was coming over because I knew how excited they would both be in that moment.
"With all the uncertainty and negativity surrounding everyone I thought this was a perfect moment to share some happiness with the world."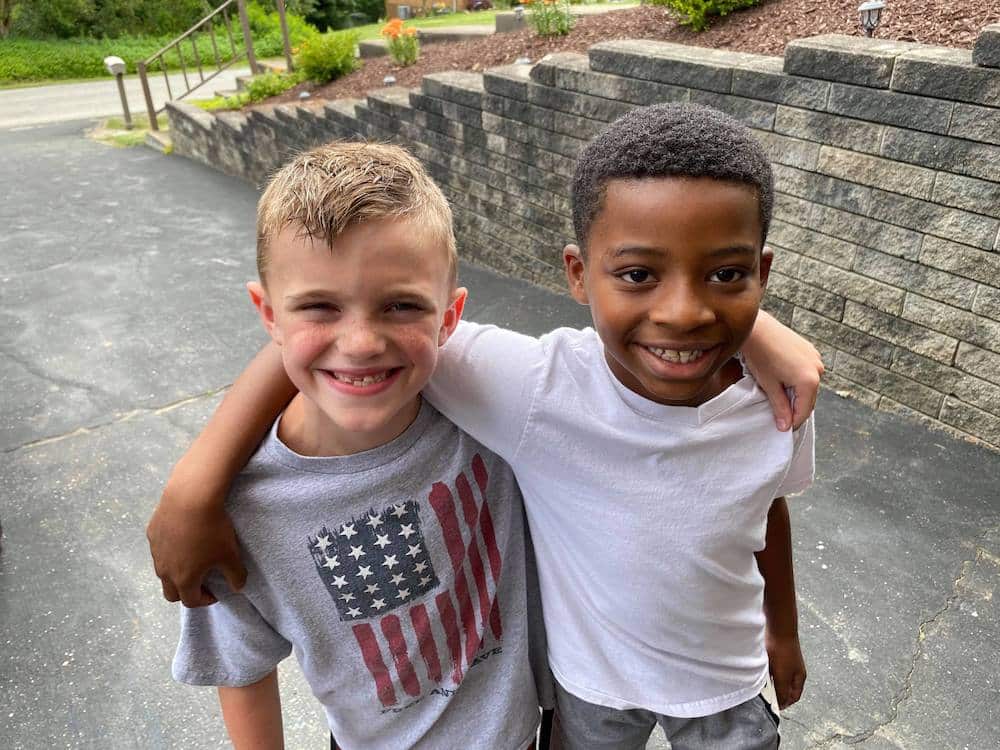 With the video being filmed against a backdrop of mass Black Lives Matter protests across the United States and beyond, Melea says she hopes the video can give others some hope at these uncertain times.
She added: "Children are not born to hate; they are taught to hate.
"The innocence of these two gives me hope for the future."
Watch Gavin and JaOndre's emotionally reunion below
Story courtesy of T&T Creative Media