This military veteran was given a huge surprise reunion ahead of his wedding day, as his wife secretly arranged for his sister to show up – more than 40 years after they last met in person.
Al Maldonado, 61, could not hide his delight as he and his sister, Rosalinda Guenara, 60, embraced for more than a minute, smiles beaming on their faces.
The siblings had lived in the Bronx, New York, when they were very young, but after their foster father died, Al and Rosalinda were separated, with Al heading to an orphanage and Rosalinda heading to live with another foster family.
Al and his sister were separated when he was around 13, his wife, Susan Wilson, said, and Susan was determined to give her husband-to-be the greatest surprise of all for their wedding, as Al had been so considerate to her family when her sister was very ill.
Al had quit his job to move to La Farge, Wisconsin, to help Susan care for her sister, Sheila, who died from complications with muscular dystrophy a few years ago.
Since then, Al has also helped raise Sheila's daughter, Kayla, like one of his own, and he and Susan have opted to remain in La Farge.
And so, having contacted Al's daughter, Yvette, who know he and Rosalinda had been in touch on Facebook, Susan, 48, went about putting the pieces in place for the surprise ahead of their July 20 wedding.
YOU MAY ALSO ENJOY: Military Dad Reunites With Daughters At Home Plate During Their Maiden Season Finale
Susan, who arranged for the pair to meet on July 18, said: "I was thrilled – it went perfectly.
"I was so happy for both of them.
"Family needs to be together, and with those two, when they got together and seeing them, it was like 48 years had not gone by; they just connected like that.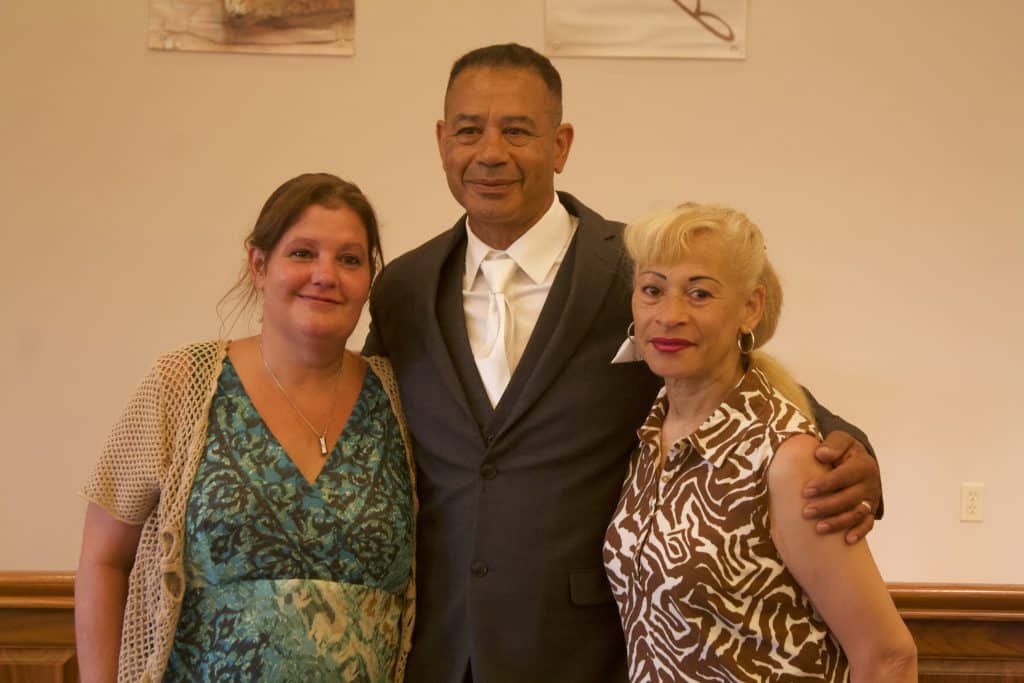 "Family is what it's all about, and the fact that Al had been so lost for so long, with no sense of belonging.
"He loved my sister so much; he loves Kayla so much – he's raising a child that's not his own.
"But I knew he had this need for his own family, and I needed to bring that home to him."
Story courtesy of T&T Creative Media