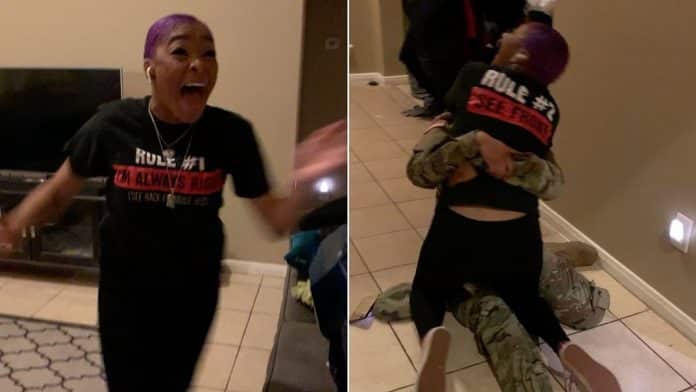 A soldier returned from basic training to surprise her best friend weeks after she lost her boyfriend.
Sydney Cross, 18, burst through the door to embrace her best friend Jourdyn Jones, 19, in Katy, Texas.
The pair have been best friends since fourth grade.
But after Jourdyn signed up to the army, she packed her bags for basic training – meaning the pair hadn't seen each other for over 10 weeks.
-Scroll down to see video below-
During that time, Jourdyn's boyfriend tragically passed away with the pain of it made all the worse for her best friend not being around to comfort her.
So after completing her basic training, Sydney decided to surprise her best friend and arranged to turn up uninvited at Jourdyn's house.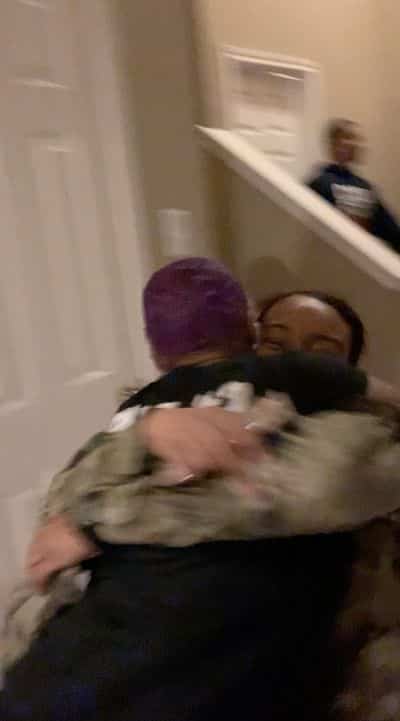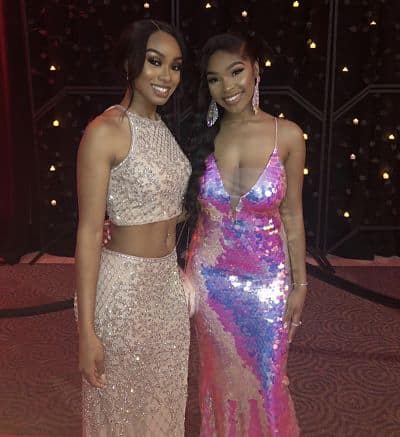 As she walks through the door Jourdyn turns and after a brief moment of disbelief, runs to embrace her friend.
They hug each other with such force they fall to the ground as Jourdyn's family laugh.
Jourdyn's mom, Endredi, said: "Jourdyn had just recently gone through a very tough time, her boyfriend died on Oct. 26, 2019.
"Because Sydney was training at the time, she was not able to come home and be there for Jourdyn like she wanted too.
"They had been communicating via text and a few Facetime calls here and there, but that's nothing compared to her actually seeing her in person.
"Sydney knew the day before she was coming home and asked me to help arrange the surprise visit.
"Jourdyn was totally caught off guard as we wanted but neither one of us anticipated her reaction."
Story courtesy of T&T Creative Media.