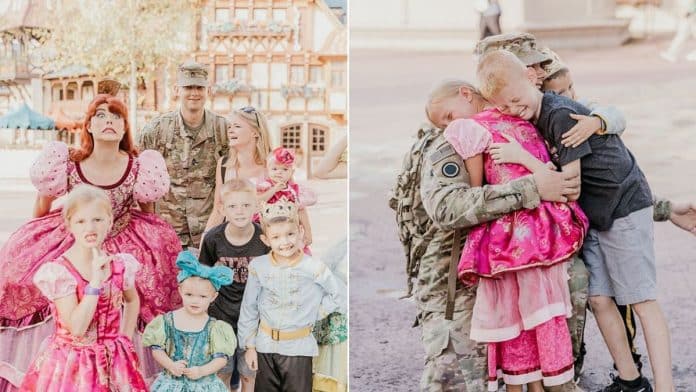 Five young siblings were given the surprise of their life when they posed for a photo at Disney's Magic Kingdom only for their military father to appear in shot.
The Yates children – Aiden, 11, Kyleigh, 8, Jacob, 7, Madalyn, 3 and Alexis, 1 – had been separated from their father Byron, 30, for a year as he served overseas in Syria.
During a trip with their mom to Disney's Magic Kingdom, the children were treated to a ride on a carousel with Cinderella, before they stopped for a meet 'n' greet with her ugly stepsisters.
Posing for photos, the young Yates' were none the wiser to the surprise Byron, a staff sergeant with the US Army, had in store.
As the kids posed for the photos, Byron poked his head in from behind, before parting the sisters to reveal to his children that he was finally home.
All five youngsters then embraced their dad as mother Samantha watched on in delight.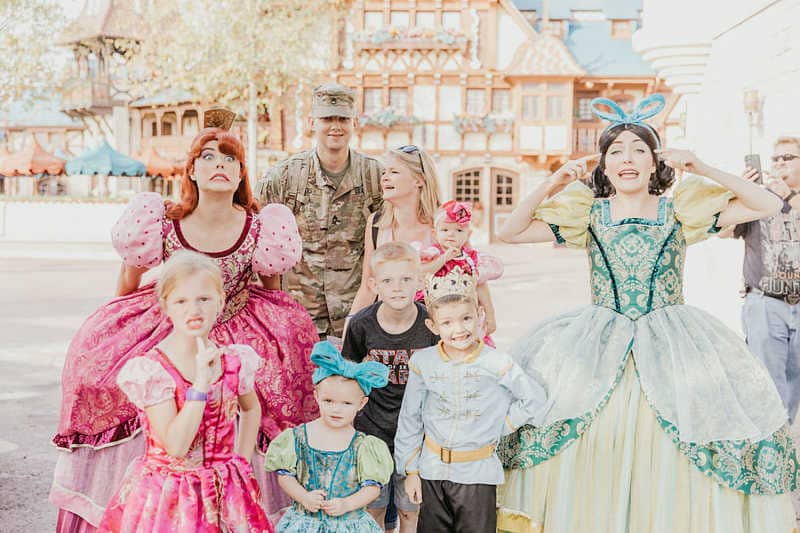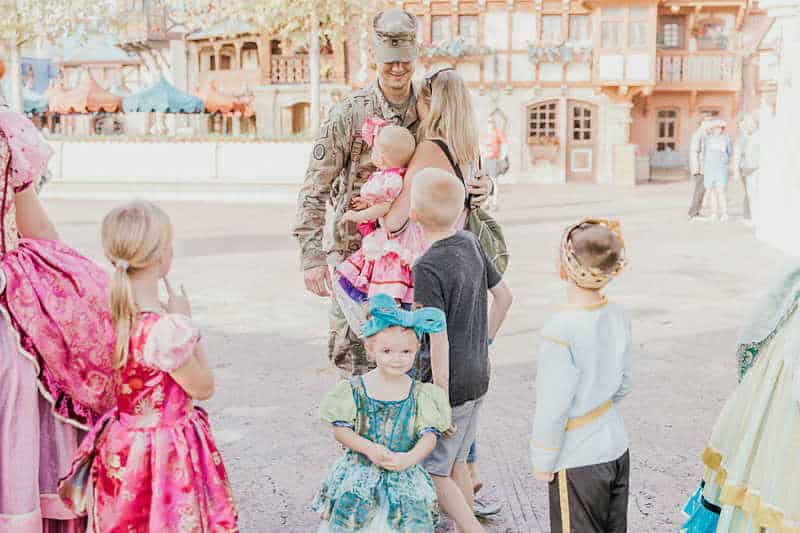 Samantha, 30, from Kentucky, said that she had not reunited with her husband before that point, either – and so she, too, was full of emotions.
Staff Sgt. Yates has been serving with the Army for 13 years, and he was initially not supposed to be heading back to the US until March.
-Scroll down to see video below-
Samantha helped plan the surprise, and having posted the video online, she received an outpouring of positive responses.
Samantha said: "It was very emotional.
"The kids had a very hard time this past year without their dad – they missed him a lot.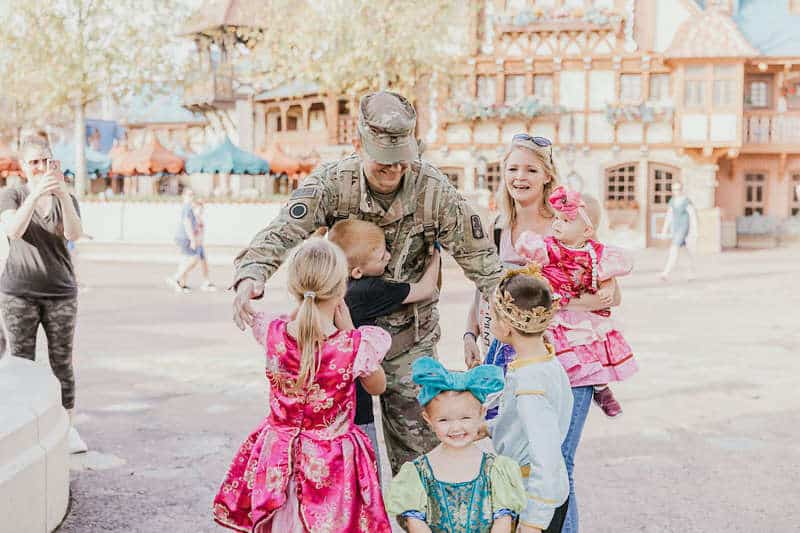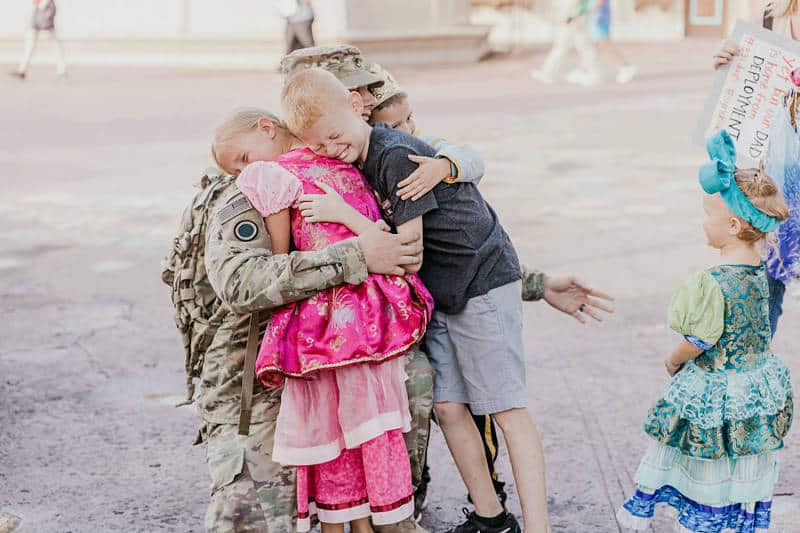 "There were days when they would cry in class at school or be in the middle of the store and start crying because they missed their daddy.
"Even though I was in on the surprise, I still hadn't seen him in a year, so I was full of emotions.
"All I wanted to do was wrap my arms around him and hug him.
"I didn't want to let go.
"The response to this video has been amazing.
"We love that everyone gets to share in the joy that we have right now.
"It is so nice to have him home."
Story courtesy of T&T Creative Media.