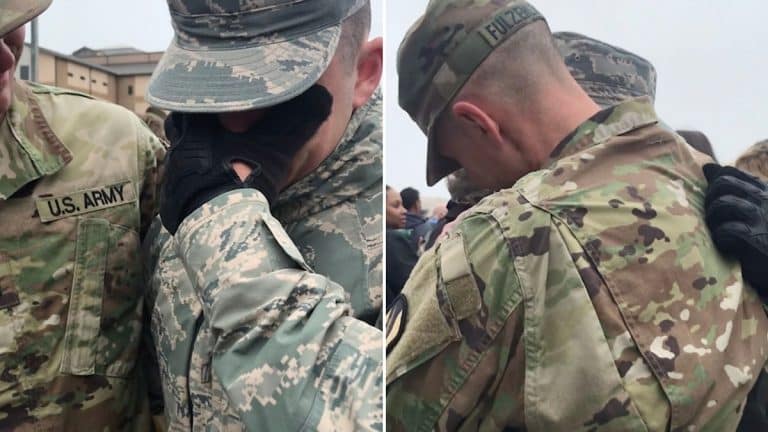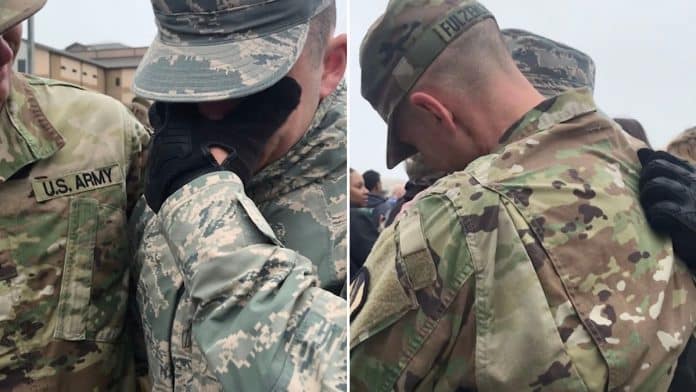 A military father surprised his airman son at his graduation – after keeping his return a secret for one month.
Dad Dale Fulzenloger was given early leave from Kuwait, where he was serving with the KD Army National Guard, in order to be with his wife Tricia for the birth of their new daughter Finley.
And with son Tristan set to pass out from Air Force Basic training around the same time, Dale decided to plan the biggest of surprise reunions with his son Tristan, who had not met his new baby sister.
Keeping his return a secret for over a month, Dale secretly attended his son's Coin ceremony – an event at which Air Force trainees officially lose the trainee title and become fully fledged Airman – watching from the stands at Lackland Air Force Base in San Antonio, TX, with all the other parents.
And it was about to become a double surprise – as his new baby sister was also waiting in his mother's arms waiting to meet him.
As the ceremony finished, video footage filmed by family shows Dalestriding through the crowd as Tristan awaits to be tapped on the shoulder – a requirement airman must obey before they can move and leave with their family for the afternoon.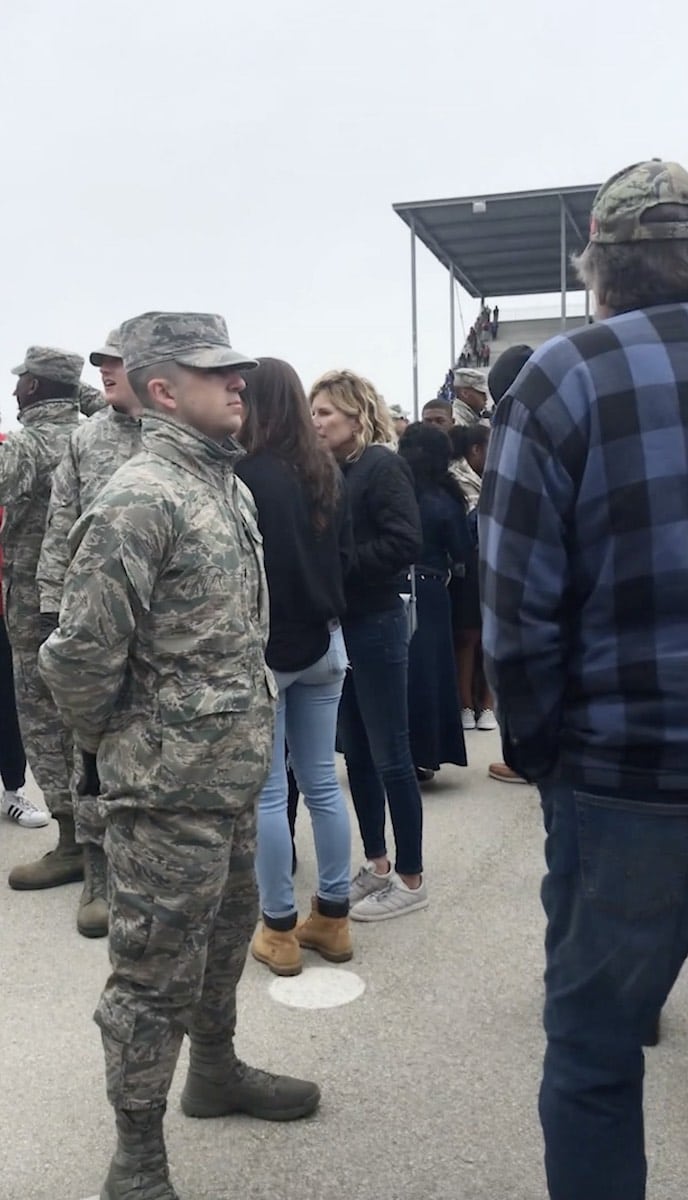 With his head bowed, Tristan patiently waits for his family, expecting to see his mom, new sister and girlfriend Julia.
But as he gets tapped on the shoulder, he looks up and sees his father in uniform standing in front of him.
Visibly choked up, the pair embrace, before Dale tells his son: "Surprise, congratulations. I'm proud of you and missed you."
After hugging, Tristan finally also gets to say hello to his new baby sister, Finley.
Dad Dale added: "While on deployment I found out my wife and I were expecting another baby.
"My unit towards the end of deployment offered me to go home early for the birth, which happened to be two weeks before my son would graduate Air Force Basic training.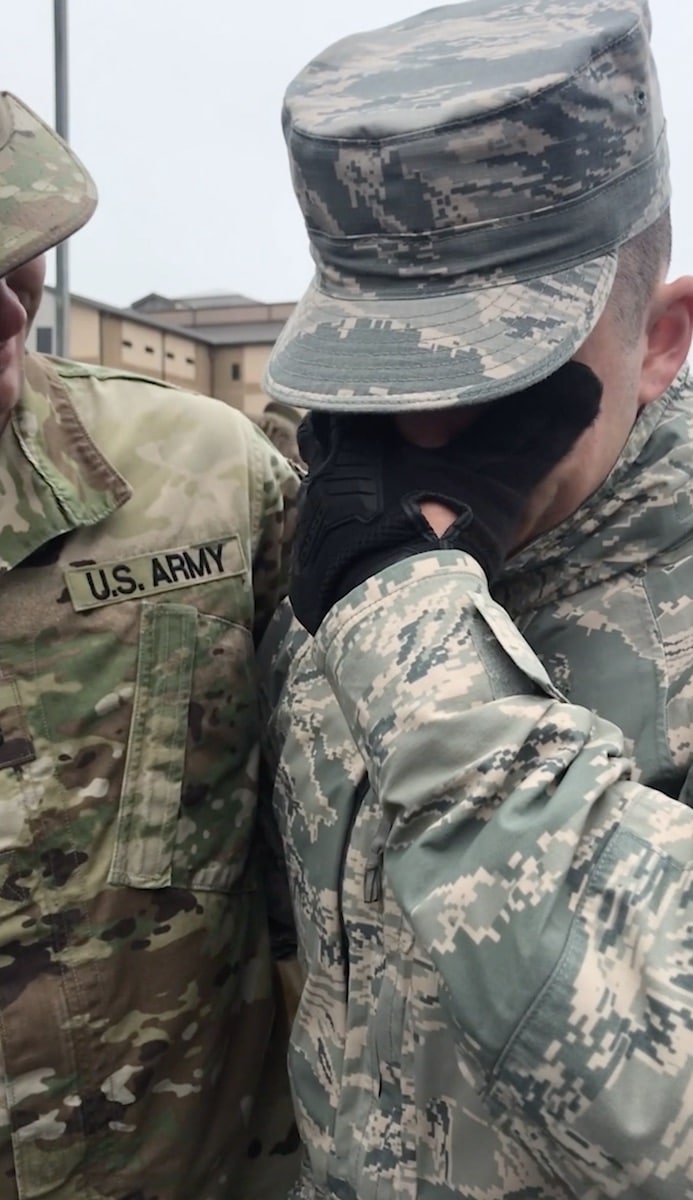 "My wife thankfully had the baby on time and we kept my being home a secret until we showed up at our sons graduation.
"As you can see by his facial expression, Tristan had no clue that I was back in the United States. It was a first time seeing me in nine months and first time meeting his new sister, too."
-Scroll down to see emotional video below-
Tristan, who is following in his father's military footsteps, graduated from basic training as an element leader for his wing, honor graduate and with his flight receiving the commander's excellence award.
Proud dad Dale said: "You could see in his face his was enjoying himself and a proud airman. The moment he recognized me walking up, got me and choked me up.
"I said to him, 'surprise, congratulations, proud of you and missed you'.
Story courtesy of T&T Creative Media.