These incredible AcroYoga moves are hard enough to perfect at the best of times.
But for one mom-to-be, she performed the spectacular moves while 38-weeks pregnant.
Sarah Downs, originally from Kentucky, but now living in Aarhus, Denmark, along with her husband Martin, recorded themselves nailing the acrobatic yoga moves.
The duo decided to continue practicing the extreme version of yoga even after Sarah fell pregnant with their first child in June.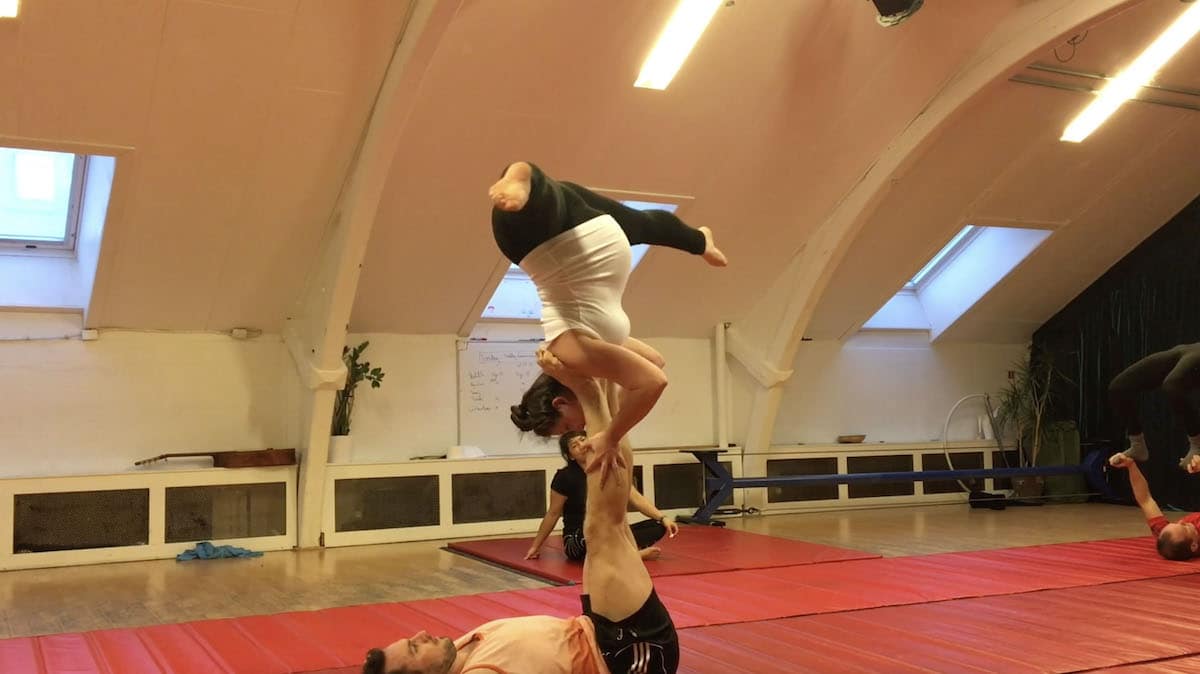 Over the previous nine months, as Sarah fell more heavily pregnant, they have adapted the moves to enable them to continue performing their passion.
With Martin lying on his back, and using his hands and feet to support his wife, Sarah is able to twist, turn, and rotate into various familiar and not so familiar yoga positions.
The often gravity defying poses they pull off, often have other yogi's watching on in amazement as they practice around Aarhus in Denmark.
And mom-to-be Sarah insists there are lots of health benefits for both mother and baby.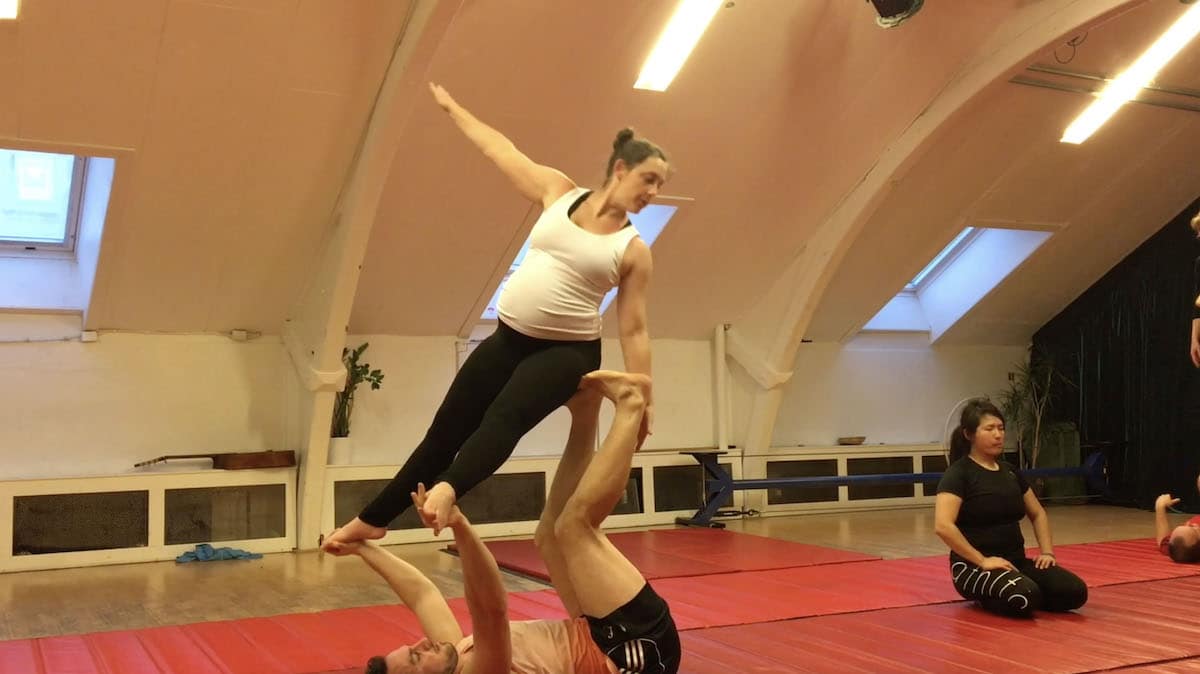 She said: "AcroYoga has helped me stay in good physical condition and avoid any negative side effects of pregnancy, like low back pain, swelling, fatigue.
"It's also a mindfulness practice – it requires lots of focus and mental steadiness, because if we get distracted, our pose could fall apart.
"And while pregnancy can be emotionally and mentally overwhelming time, AcroYoga has helped me stay calm and avoid chaotic thinking.
"There are plenty of benefits for the baby, too. Many of the poses are similar to the exercises midwives recommend to help move the baby into a good position."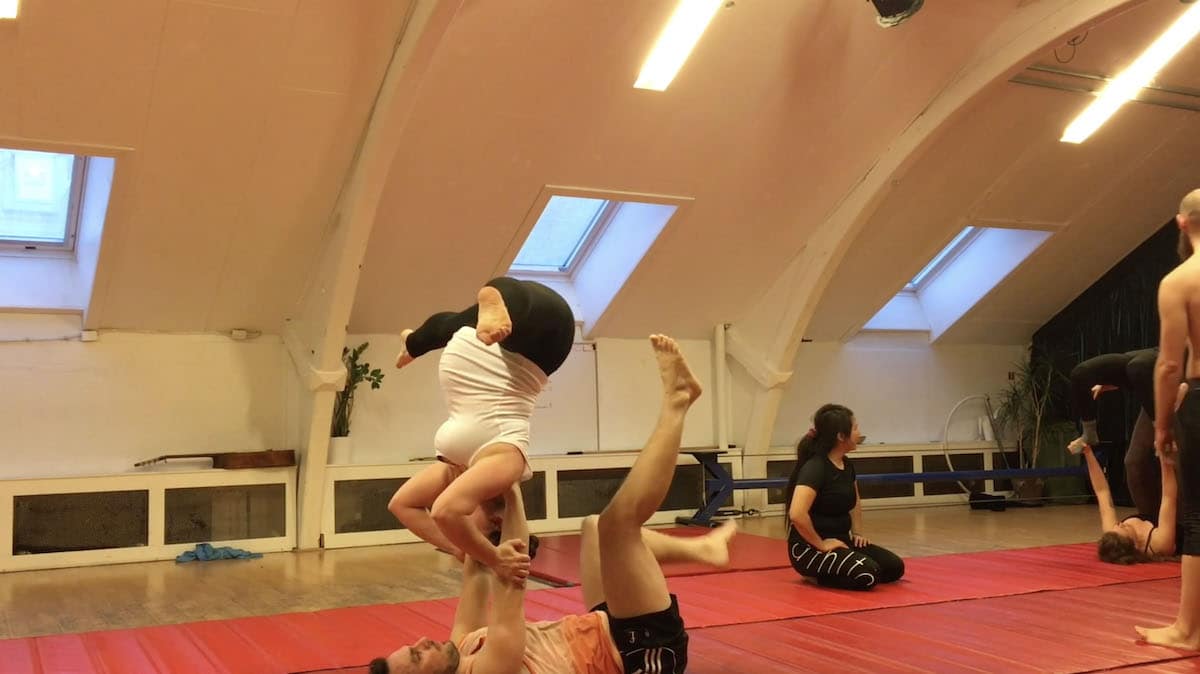 Sarah and her husband Martin – who has a background in gymnastics – met in the US and quickly began practicing AcroYoga.
Sarah also says the AcroYoga sessions have helped Martin learn more about his wife's pregnancy journey, and picked up some useful tips.
She added: "For Martin, practicing AcroYoga with me has been a chance for him to tune-in to my changing body and changing needs.
"He has become very mindful of my energy levels, emotions and physical capabilities.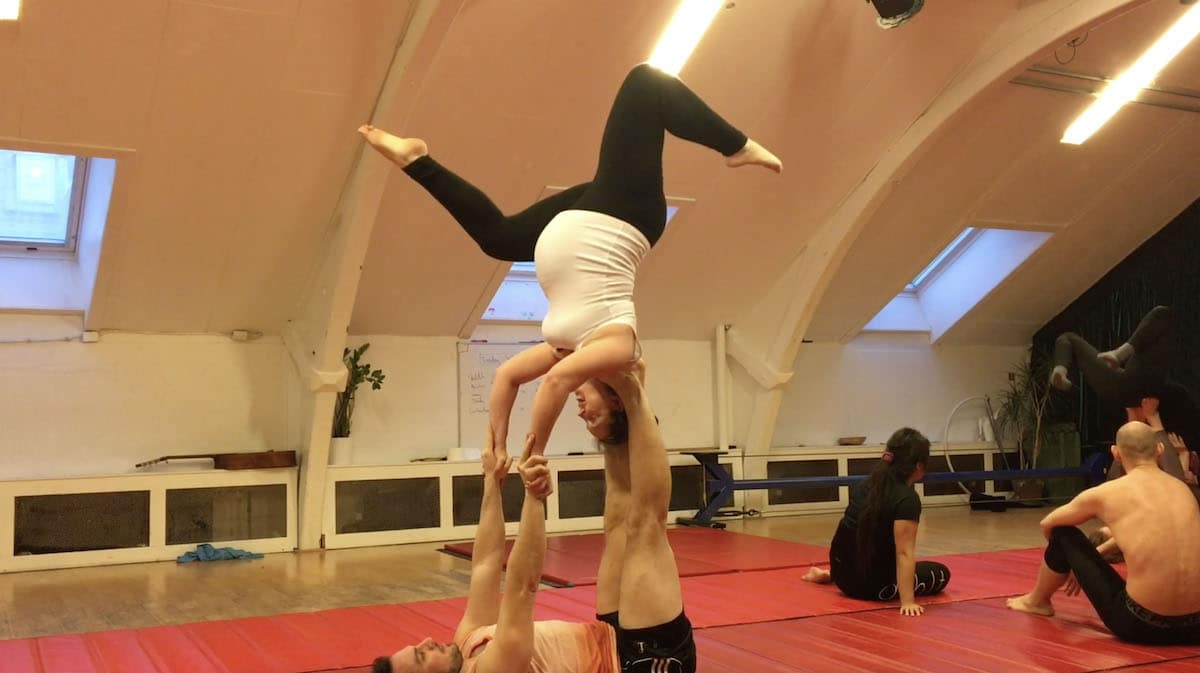 "When Martin noticed my strength and balance diminishing in our acro poses he also became more aware of letting me set my own pace when we were out doing things like grocery shopping because he knew I needed to move at a new, slower pace in everything.
"It helped him understand me better and o be more empathetic and sensitive as things changed with the pregnancy."
-Scroll down to see impressive video below-
With Sarah due to give birth to the couple's first child on March 3, the pair have now wound down their acro sessions until after the pregnancy.
But Sarah would recommend other moms keep up their usual fitness regimes, even if they aren't as extreme as her own.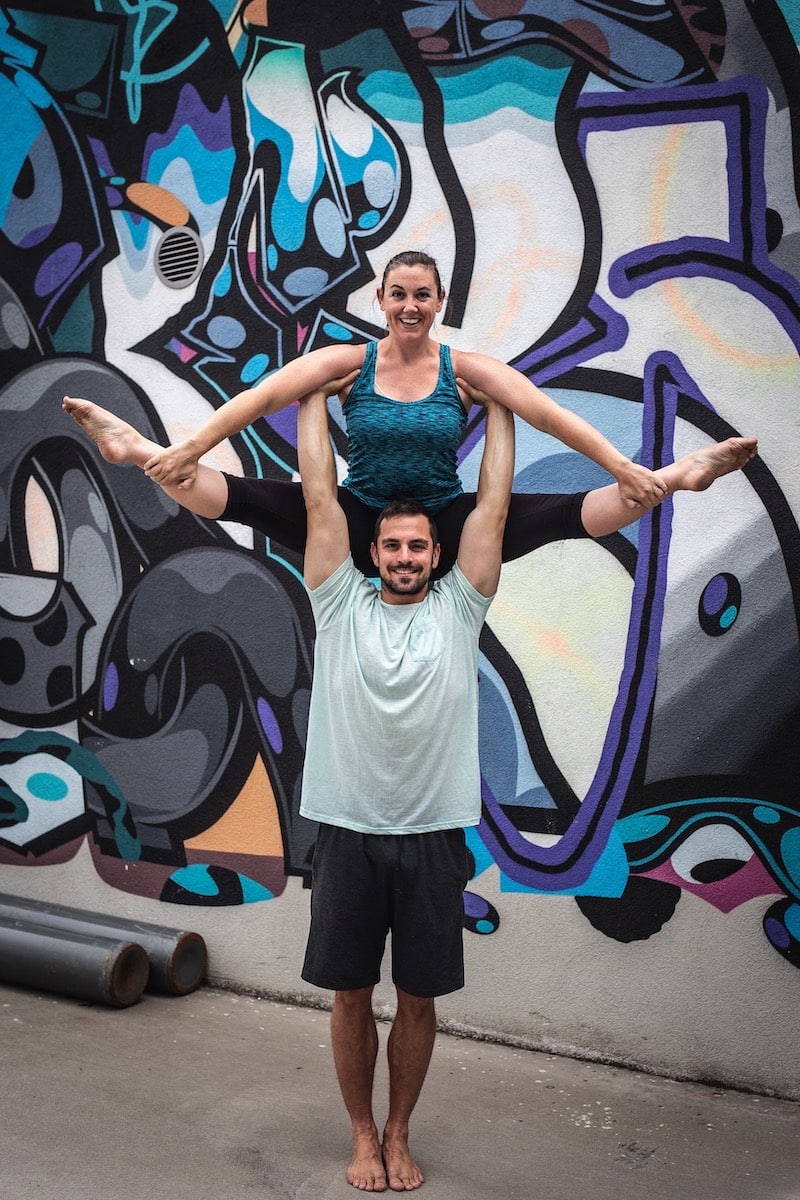 She added: "We would definitely advise other women, and their partners, to keep moving in familiar ways as much as possible, but to take this opportunity to get really good at listening to your body instead of letting fear or your ego guide you.
"Be gentle with yourself. Don't set goals or expectations. Just take it one day at a time and take this opportunity to really get to know the signals your body is sending you.
"Of course, talk with your birth professional or care provider about what kinds of activities and which level of exercise is appropriate for you and know that these will change from month to month and maybe even from day to day."
Story courtesy of T&T Creative Media.