A college basketball coach who was fearful she might not be able to take her dream job because of a lack of childcare was blown away when the school suggested she bring her newborn baby with her.
Ashley Webster's 17-month-old son Aiden has been an uplifting presence around the court and locker room at Saint Leo University in Florida, boosting the spirits of coaches and players alike.
And after Mom Ashley shared a video online of Aiden's adventures with the team, it immediately went viral receiving an outpouring of love for both her story and the way the team interacted with Aiden.
READ MORE: All Star Mom! 39-Week Pregnant Woman Replicates Steph Curry's Warm-Up Routine
Ashley had previously coached a high school team, where she got to know Saint Leo's head coach, Lance Randall, because his daughter was in the school.
It has always been Ashley's dream to coach at college, and she would often ask Coach Randall for advice.
More recently, after Ashley had moved to a different school, she received a call from Coach Randall himself, asking if she would be interested in becoming part of his coaching staff.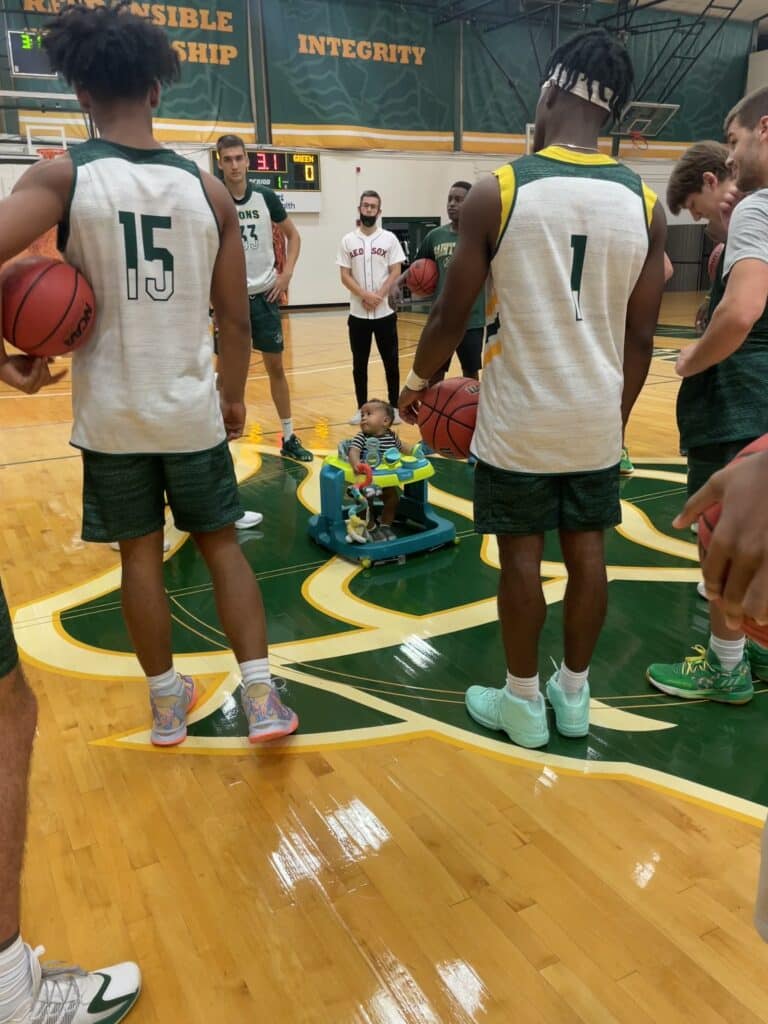 But the offer came in the middle of the coronavirus pandemic, which wreaked havoc with the 2020-2021 season and put Ashley's job offer on hold.
When it was time to discuss the opening again, though, Ashley had given birth to Aiden, which caused her to worry she wouldn't be able to take her dream job because of a lack of childcare.
However, Coach Randall had a different approach: he encouraged her to take the position and bring Aiden along.
The youngster has now become a permanent fixture with the team, and Ashley shares videos of Aiden around the team on her social media channels.
She said: "I didn't realize how much of an impact Coach Randall made by allowing Aiden to come.
"As cliche as it sounds, don't give up on your dreams because you have children.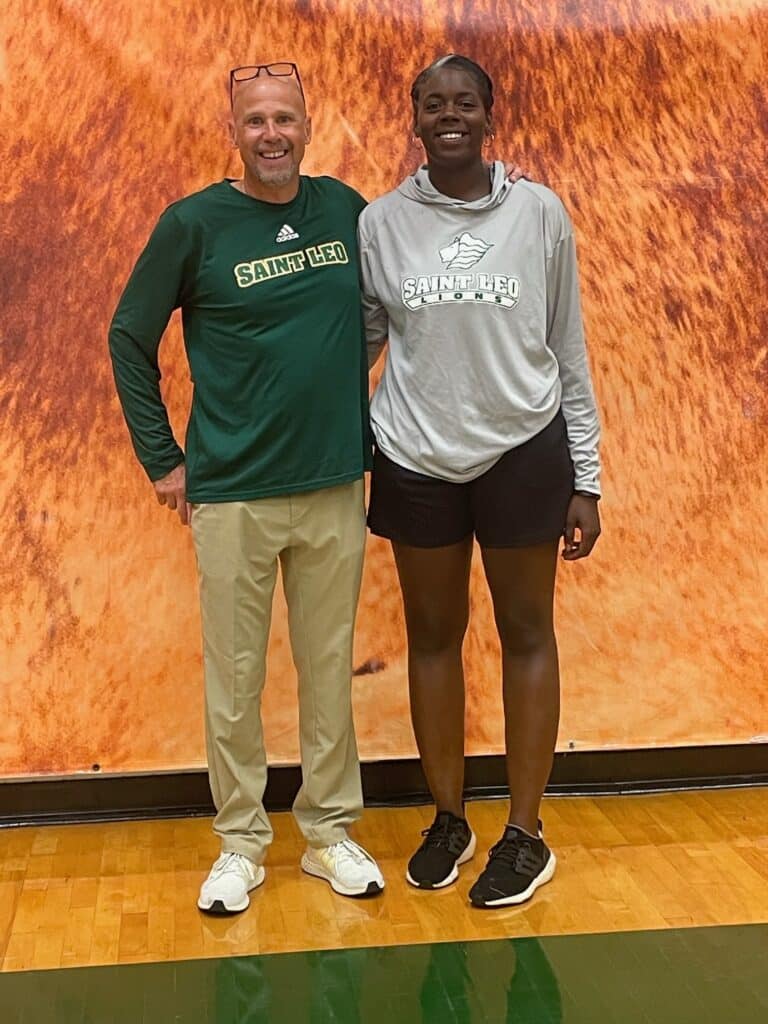 "Yes, your children come first always no matter what, but just because their life has started doesn't mean yours has to stop."
Story via T&T Creative Media