A dad surprised his daughter by traveling almost 3000 MILES to buy her the first legal pint of beer of her life for her 21st birthday after she was unable to make it home.
Chad Estes decided to surprise daughter Bonnie – who works in the Navy – after she wasn't able to take leave and head to Boise, Idaho, to celebrate with her family due to training exercises.
She'd told her dad how excited she was for him to buy her first legal pint – as he did for her sister Kona and brother Stephen – so was disappointed when she realized she couldn't see him.
So Chad started working on a plan for how he could save money for the 2,832 mile journey to Honolulu, Hawaii – choosing to give up beer and put the money towards a flight.
He also got in touch with two of Bonnie's friends in Hawaii, Katie and Clay, who arranged a birthday meal for her and invited many Navy friends.
On the morning of her birthday, Chad sent a text 'Happy birthday Bonnie! I hope that you have a really special day!' as he was boarding the flight.
In the evening, Chad enters the bar and walks over the table where Bonnie and her friends are sat – with a beer in hand – and asks 'Can I buy you a beer?' causing Bonnie to leap across the seats to give her dad a huge hug.
Chad said: "Last summer Bonnie told me she was planning to take a handful of leave days from her job in the U.S. Navy to come home to Boise for her birthday.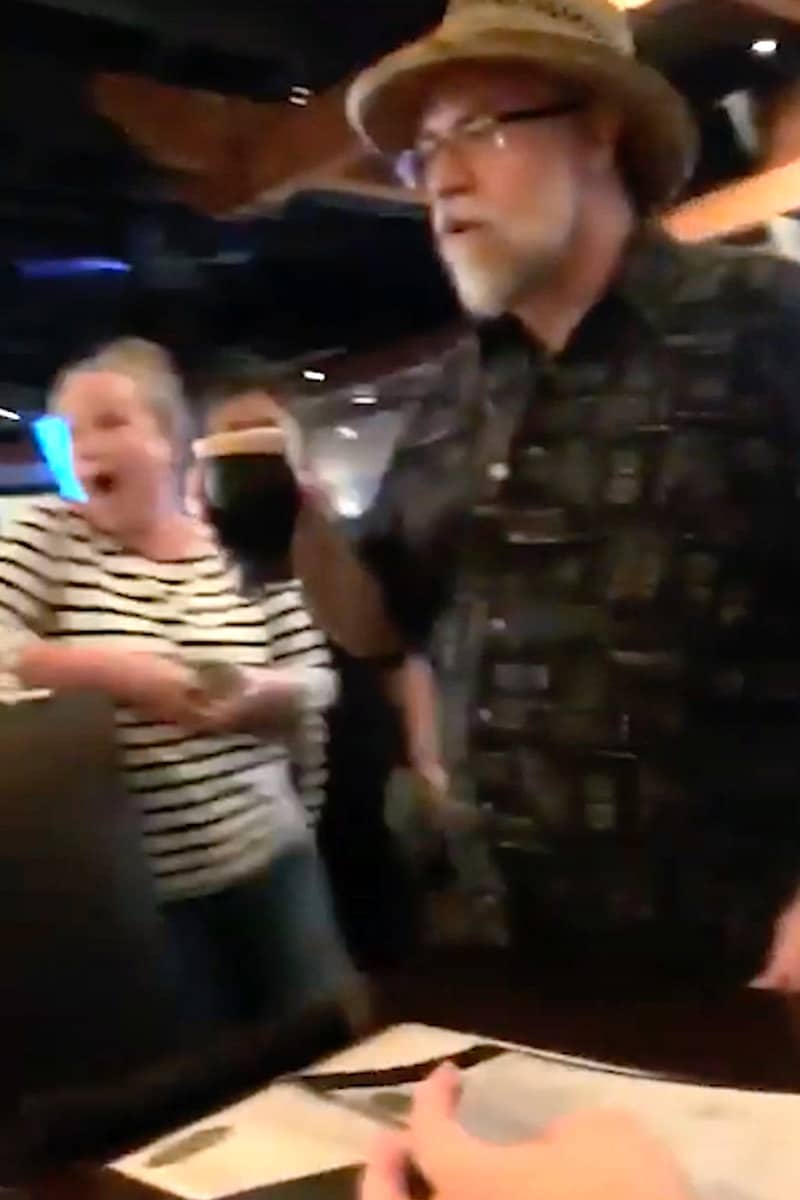 "Flights to and from Honolulu aren't the cheapest so I figured this was an important event for her. I asked her what she was trying to create.
"She said 'My last birthday sucked, I was away from all of you guys and all of my friends. I didn't really know what to do – so I didn't end up doing anything – and then I was miserable.'
"I felt bad wondering if I could have done more to support her first birthday away from home. Then she told me 'Dad, you bought Kona her first beer on her 21st birthday and then you bought Stephen his first legal beer too. I know I could have a good time with my friends here this year, but I'd really like to spend this one with you.'
"I was pretty blown away from the specialness of her request. It isn't like I purposely set up this tradition to share a beer with my adult kids it kind of just happened.
"Bonnie had observed those occasions with her siblings and attached some value to it and now it was her turn. When she spoke it out loud it birthed something in my heart too."
A few months later, in October, the family went on vacation to visit Bonnie where she told them the news she would be able to make it home for her 21st birthday in 2019.
Chad added: "We spent three days on Oahu where Bonnie showed us around Pearl Harbor and some of her favorite haunts and hangouts. Then we all spent a week on Kauai in an Airbnb that we rented together on the north side of the Island.
"During one of our excursions Bonnie informed us she'd be participating in some naval training in January that would keep her from coming home.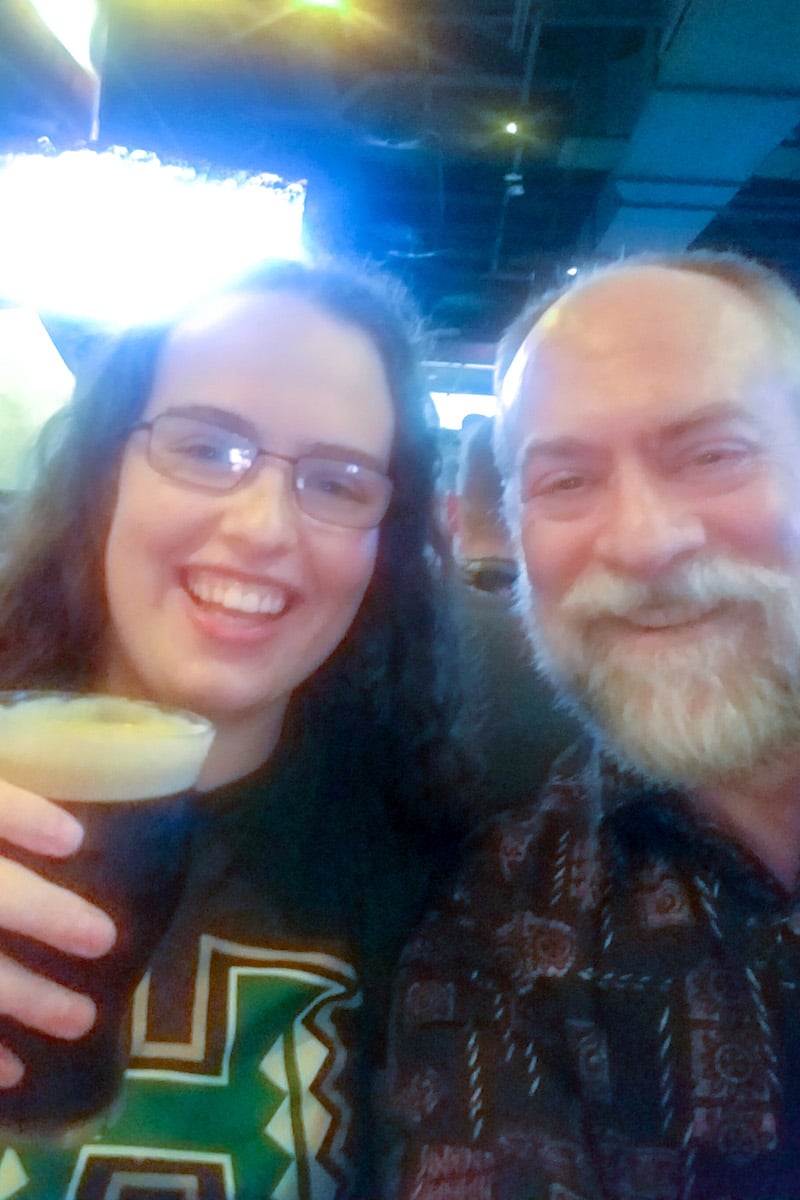 "On the flight home to Boise I realized that instead of being focused on the great times we had just had I was grieving that I'd miss out celebrating Bonnie's birthday with her in person.
"One of the questions my wife Jamie asks me when I get down is 'What do you want to create?' – in this case I knew I wanted to make my way back to Hawaii and buy Bonnie that first beer."
Chad then set about his plan for heading back to Hawaii to surprise Bonnie on January 29.
He said: "My biggest roadblock was the cost of the airline ticket. It had taken us nearly two years to save up for the Hawaii vacation and now I wanted another flight three months away.
"How to you find the extra money in your budget to fly to Honolulu to buy your daughter a beer? Within that question was my answer – beer.
"I wondered how much money I could save if the next beer I purchased was that one for Bonnie – meaning no more six packs at the supermarket, no more tall drafts of my favorite micro brews down the block.
"It was easier than that I thought it would be. I just kept imagining what it would be like to surprise Bonnie.
"A few times I thought Bonnie had got wind of my plans. Two weeks before her birthday she posted in our family chat 'One of you want to come to Hawaii and hang out with me?'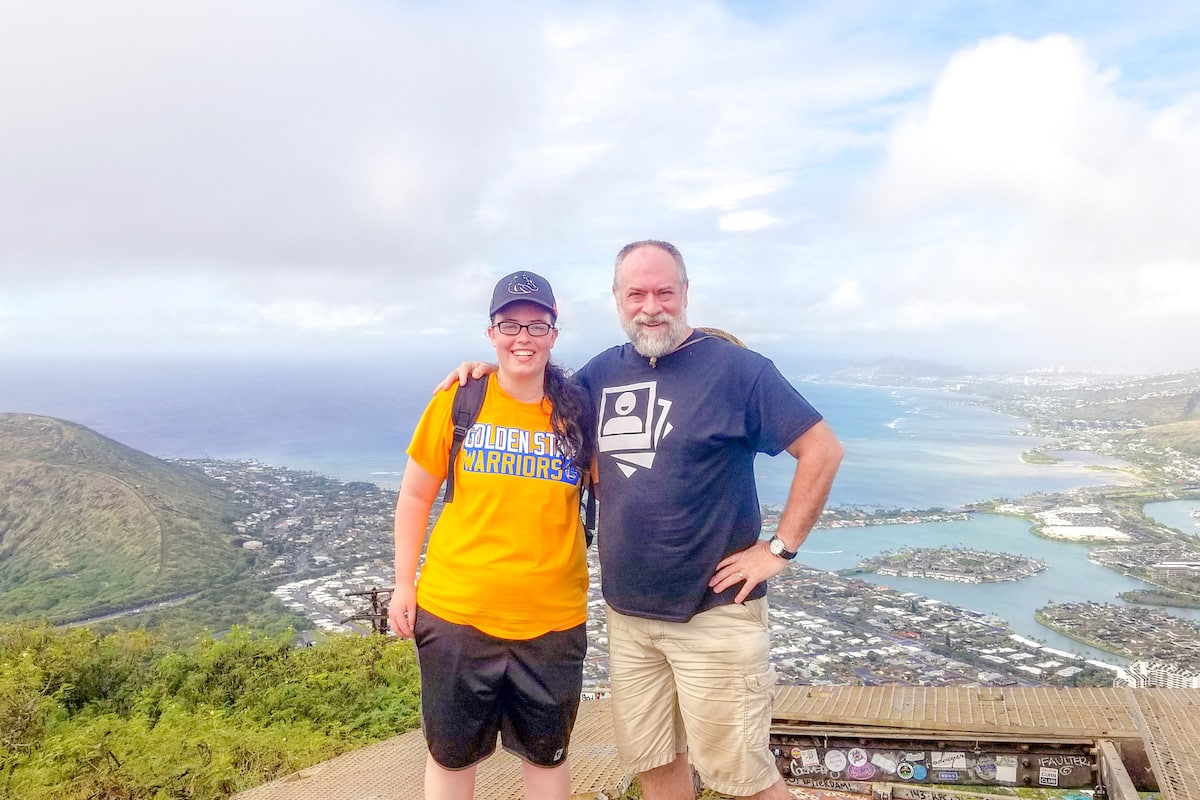 "I just responded 'Sure!' thinking that telling her the truth was good. I hoped she didn't think I was being serious.
"Two days before her birthday she messaged me 'I miss you' and then on the morning of her birthday as I was boarding the plane for Hawaii we had another text conversation.
"Bonnie's friends Katie and Clay were in on my plans and had set up a birthday dinner for Bonnie at a restaurant and had invited many of her workmates.
"As I was walking to the restaurant my phone rang and I looked down to see it was Bonnie calling. Knowing she was also heading to the party I was afraid that she had seen me.
"Instead of answering the phone I messaged her a little white lie saying 'I'm in a meeting can I call you back?' She said sure and I asked what she was doing. She replied 'heading to the Yardhouse and I didn't get to talk to you today.'
"I told her 'It's been a crazy day for me. We'll connect in a little bit' then a few minutes later Clay met me outside the restaurant.
"In the video you can see the surprise, how quick Bonnie bounded up to hug me, and that the most expensive beer I've ever purchased became little more than a prop."
Dad Chad spent the following week in Hawaii so he could spend more time with Bonnie after the party – including sharing his birthday with her on February 4.
He added: "She had a couple of days off of work so it worked out nicely. We took in six hikes, three beaches, two breweries and watched the Super Bowl together from her barracks.
"We ended the week together on my birthday back at the bar with just the two of us. This time she bought the beers. And from there she dropped me off at the airport."
Story courtesy of T&T Creative Media.