A legally blind dad gave his daughter the ultimate surprise on her wedding day, by recording his own version of their father-daughter dance song which played as they moved around the dancefloor.
Aimee McCabe, 32, fought back tears of shock at her father Alexander Miller's wholesome gesture.
When the time came for the tradition dance, Alexander, 62, from West Lothian, Scotland, asked Aimee if she'd like to come up to dance to the song they selected prior to her big day.
But as the track started to play, Aimee noticed that the first line of the song, "I Loved Her First," by Heartland, was, in fact, her father singing.
The gesture made Aimee very emotional, with Alexander then singing the song to his daughter as it also played over the speakers to the rest of the room.
Alexander lost his sight at the age of 21, due to a degenerative condition called neuromyelitis optica, where the immune system damages the spinal cord and the optic nerves.
Was Aimee grew up, her father was perfect role model, she said, as he never let his limitations stand in his way.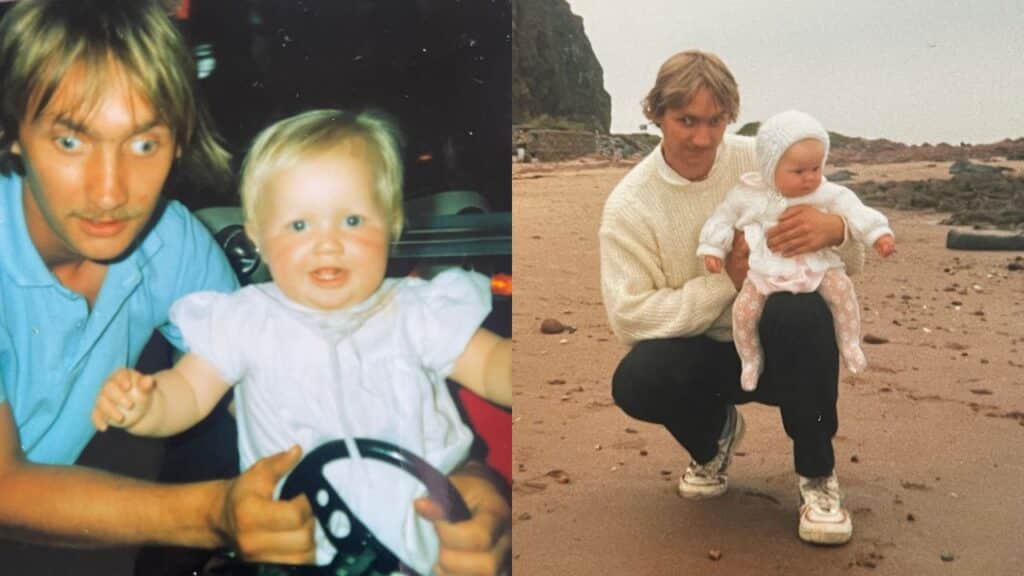 RELATED: Sister Helps Brother Who Is Blind Experience Water Slide For First Time
A few weeks prior to the wedding, which took place on April 13 at The Vu in Bathgate, West Lothian, Aimee's sisters joked that there was a surprise in store – but she never expected it would come from her dad.
Aimee thought the surprise would be her sisters finding some way to embarrass her, but when the gesture played out during the father-daughter dance, there was not a dry eye in the house.
Aimee, who later shared a video of the moment online, said: "I got very emotional during the dance and tried to enjoy every moment as Dad sung the song to me in person as well as over the speakers.
"The response from friends, family and the wider public has been phenomenal.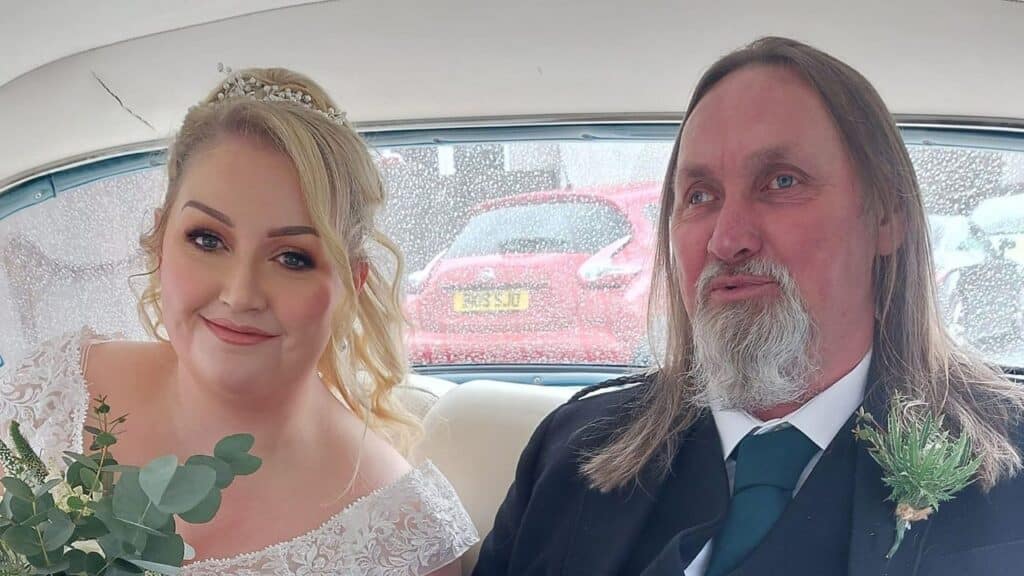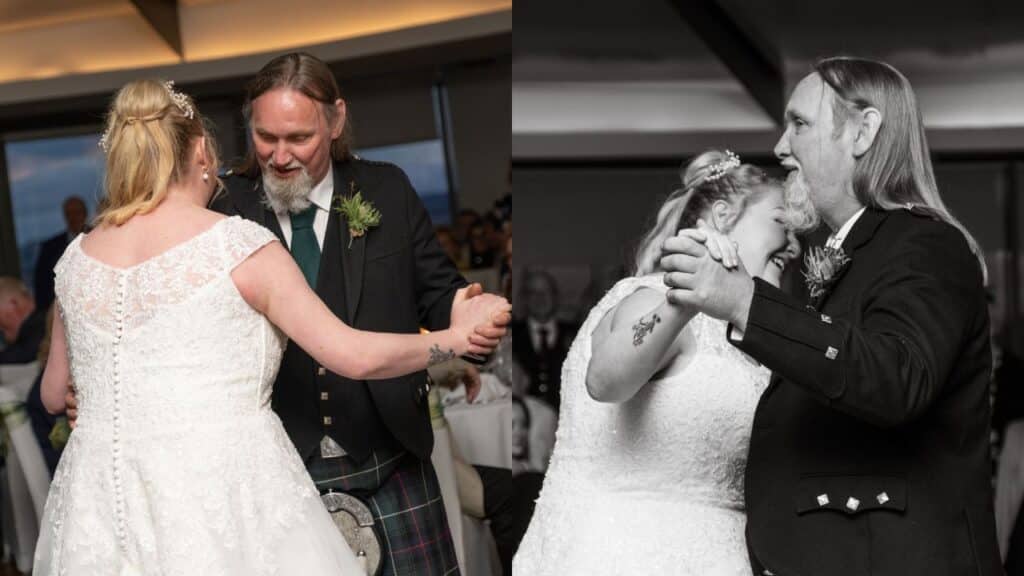 RELATED: Daughter Who Beat Cancer Finally Able To Reunite With Blind Father On His 80th After Nine Years Apart
"There were so many messages of congratulations, and people saying how emotional is was.
"I think the message that I hope people take is, it doesn't matter if someone has a disability, they should be supported and encouraged to live the fullest life.
"My dad is the best example of this.
"The wedding went by so fast, I'm glad I have these memories with my Dad to cherish."