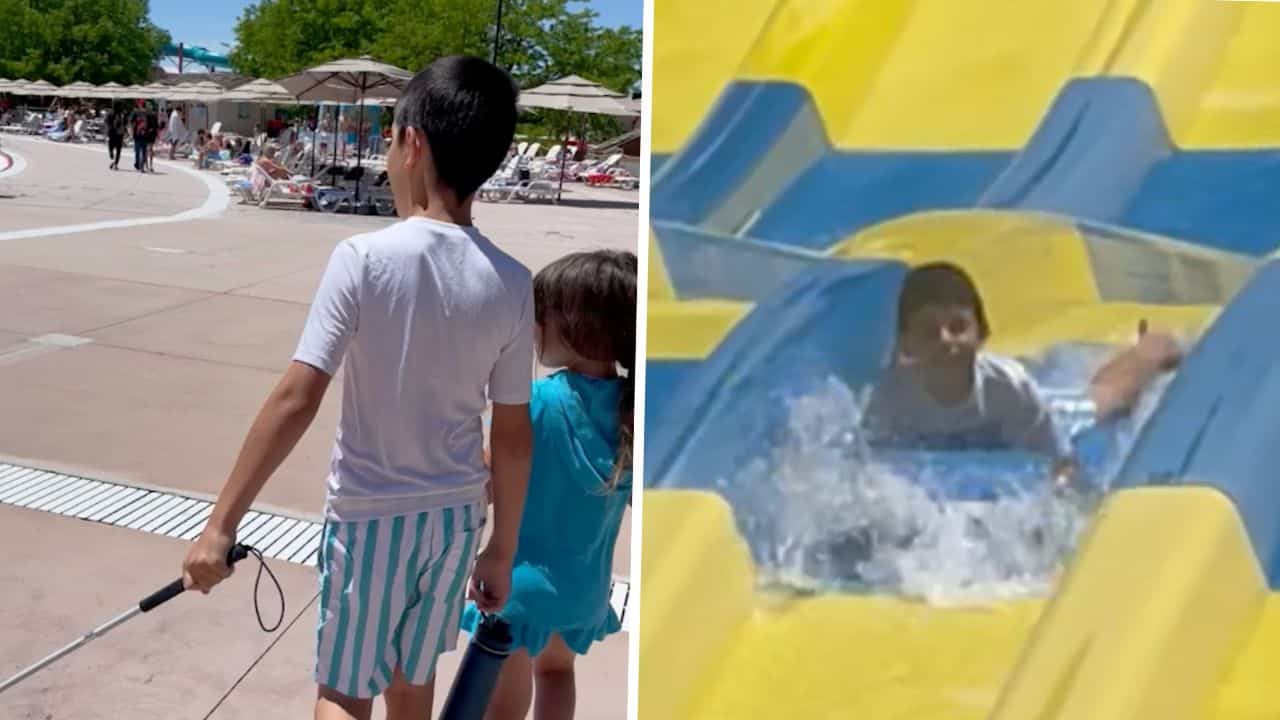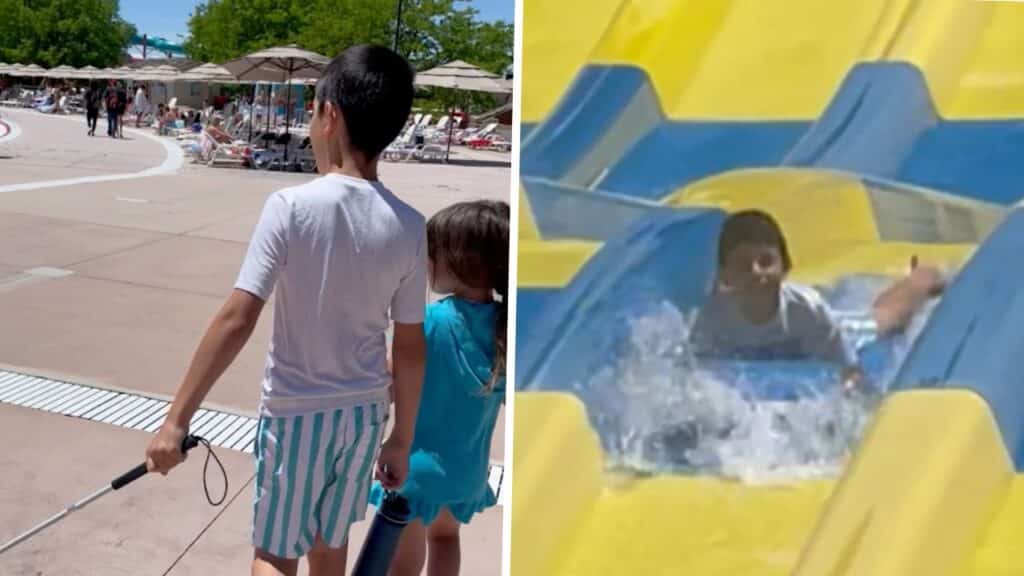 A loving sister helps her older brother who is blind experience a waterslide for the very first time by finding ways to "be his eyes" to overcome his fears.
In the wholesome video, Ocean Dunford, aged six, is seen guiding her brother Ashton, 10, to the slide before offering him encouragement to slide down with her.
The pair's mom, Hilda, 32, from Spanish Fork, Utah, captured the moment on video and Ash's slide itself, which she said took a lot of courage.
RELATED: Blind Vietnam Veteran Who Lost Sight During Service Cannot Stop Smiling As He Enjoys Rollercoaster
Ahead of the moment, which took place on June 1 at Splash Summit Waterpark, Ash was extremely nervous about the prospect of a waterslide.
He was born blind with a condition called Septo Optic Dysplasia, which means he has underdeveloped optic nerves, and uses a white cane.
Hilda said Ocean has always looked for ways to "be his eyes," and before heading to the ride, the six-year-old described what the sensation would feel like to her brother.
Hilda documents how Ash copes with his blindness on social media, and the video of Ocean's loving gesture quickly going viral with heartwarming comments from all around the world.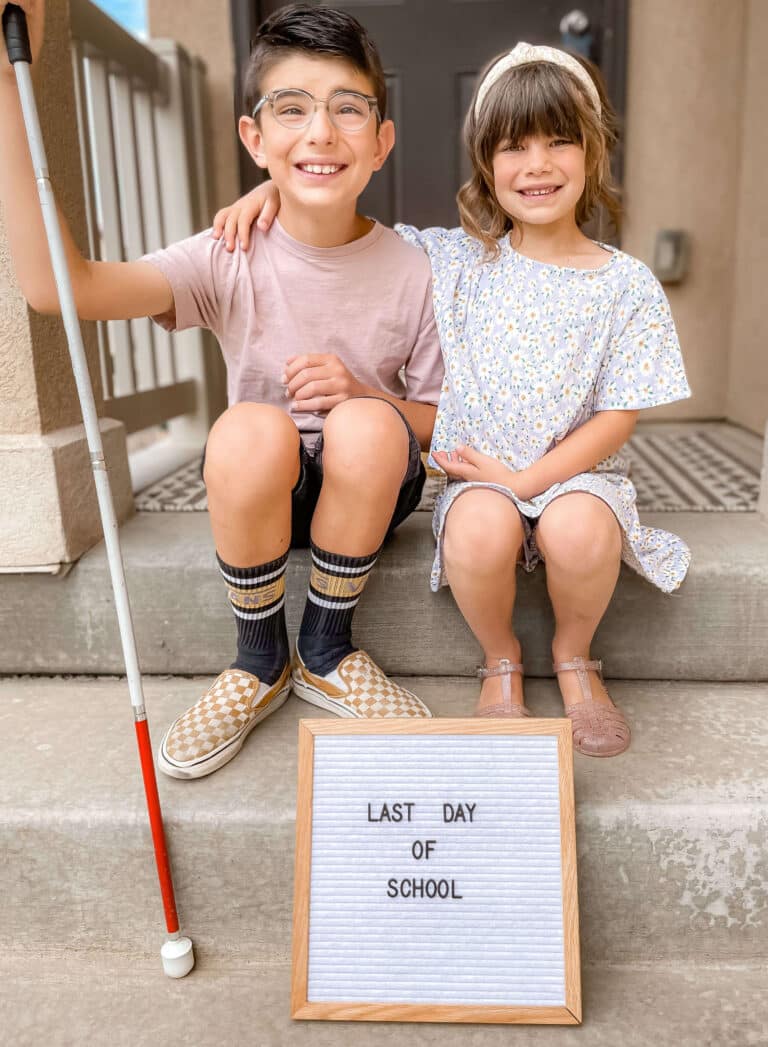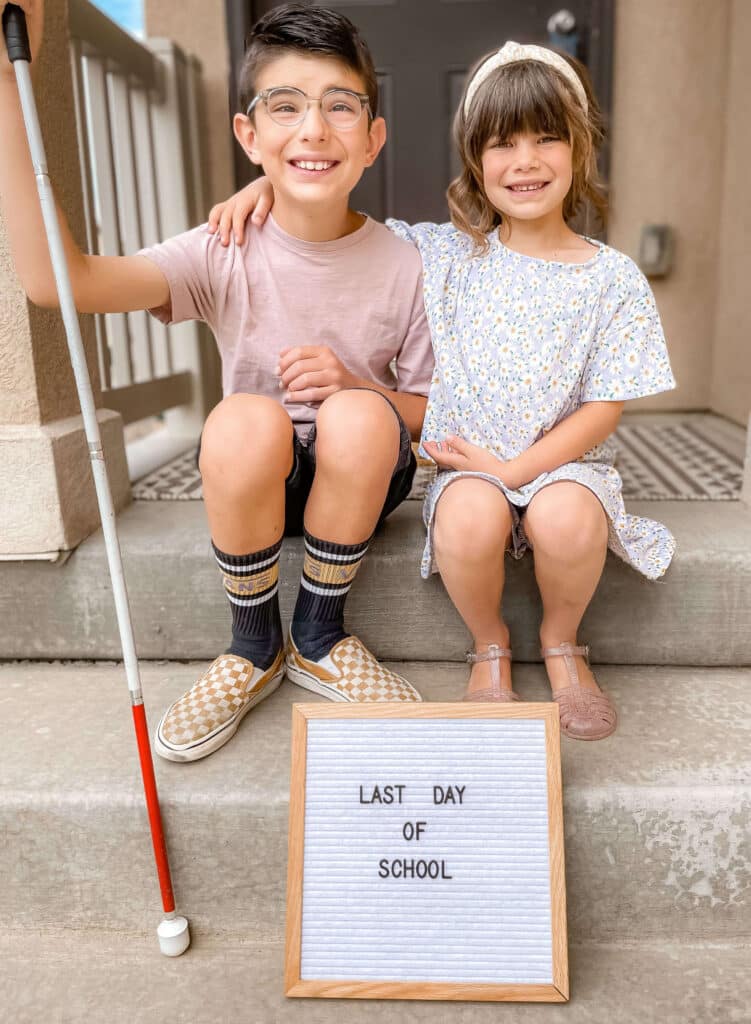 Speaking of the moment, Hilda said: "I was in happy tears watching them both enjoy something that Ash would've never tried unless Ocean encouraged him to try.
"Ash was terrified of the idea of trying the waterslide but Ocean described it for him and held his hand all the way up there.
"When they both came down Ash was smiling so big, and he was so proud of himself for trying it.
"I took a picture of them right after and they are both so happy and proud for going down together.
"The response has been incredible, so many siblings have seen their bond and shared this video with their own siblings.
"It's resonated with everyone who has watched it."
Story via T&T Creative Media