A dad-to-be surprised his girlfriend at their baby shower with a gift containing a sweet proposal written on a baby grow before serenading her and getting down on one knee.
Michael Ewing and Angela Powell were celebrating, surrounded by friends and family at their baby shower, when Michael presented Angela with a gift.
As she pulls out a cute baby onesie, she reads the words printed on it before tearing up – as those watching on insist she reads what it says.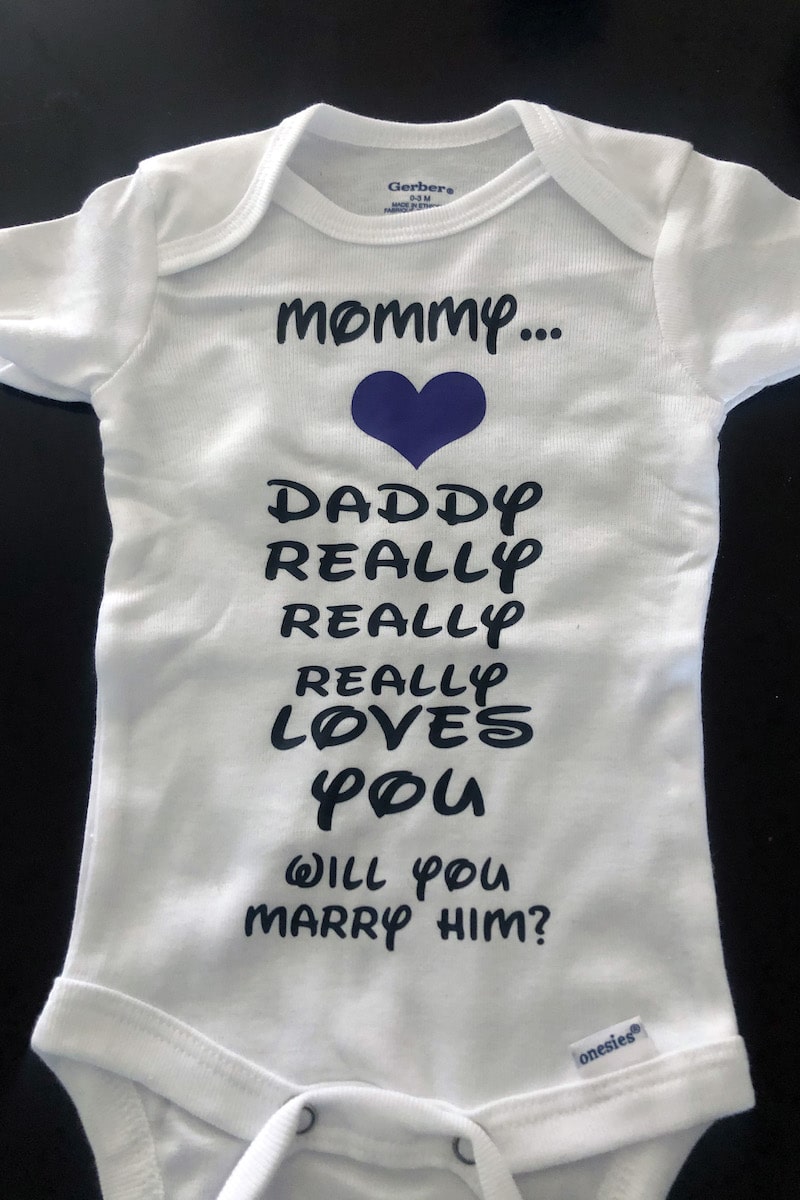 Unable to get her words out a close family friend helps and reveals the baby grow reads 'Mommy… Daddy really really really loves you, will you marry him?' sending onlookers wild.
But that's not all as Michael, from Torrance, California, then serenades Angela with 'their song' So High by John Legend before dropping to one knee and proposing with an engagement ring.
Michael said: "My now fiancée and I had our baby shower in honor of our beautiful blessing on the way Heaven Marie Ewing.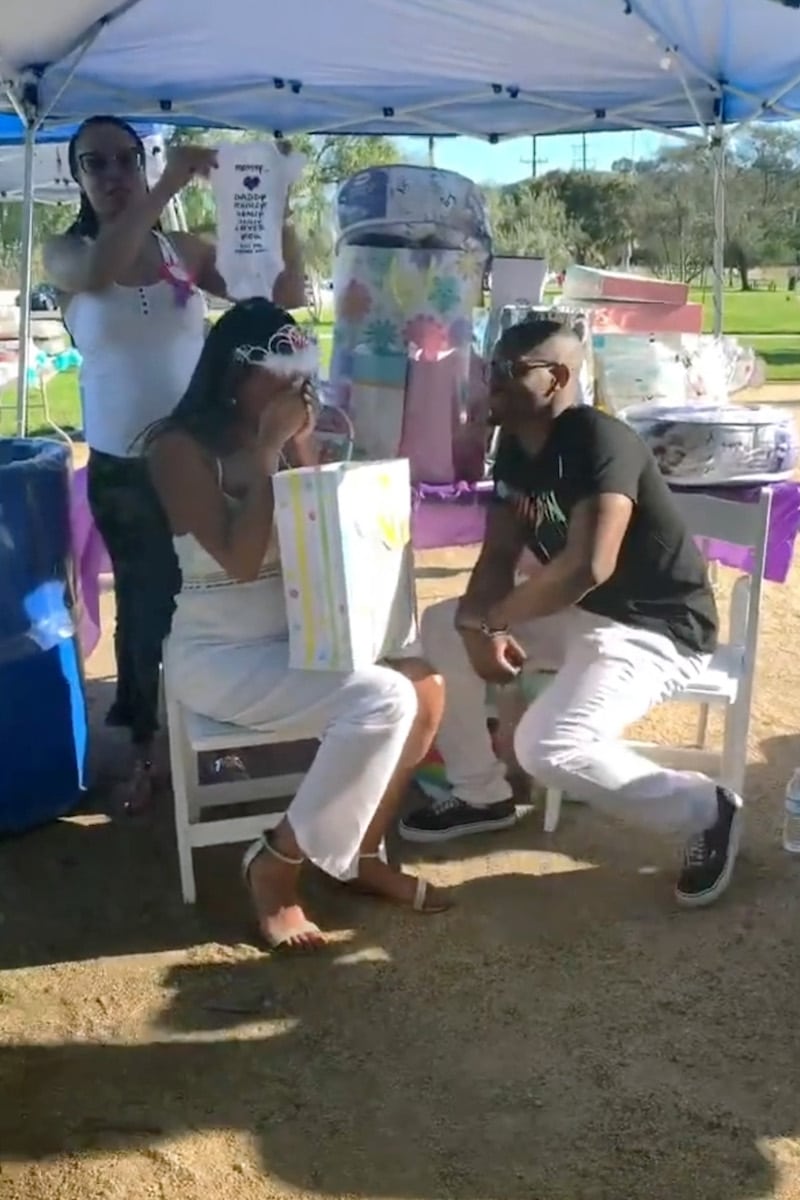 "I chose to top the day off with proposing to the love of my life and asked a close family friend to help me arrange a gift for the shower.
-Scroll down to see video below-
"I wanted to have her read a onesie that said daddy really really loves you, will you marry him.
"The song was 'So High' by John Legend which is a song that we dedicated to each other.
"I expected her to be surprised but I didn't expect her to cry like she did, which meant a lot.
"This will moment will always be special to me."
Story courtesy of T&T Creative Media.