A mom has shared a cute compilation video of her toddler daughter spending months high-fiving her pregnant belly before finally getting do to so with her newborn sibling.
In clip after clip, Addelyn, aged two, is seen standing next to pregnant mom Briana Flynn, 28, from Huntington, California, high fiving her belly.
As the compilation moves on, Brianna's bump increasingly grows, until, in the last clip, Addelyn is finally able to high-five her younger sibling, Marley, who was born November 23, 2022.
Briana came up with the idea to record her pregnancy journey during her first trimester and she started recording when she was 14 weeks pregnant.
She initially thought of simply having her and Addelyn high five during her pregnancy journey, but as her belly started to "pop," Brianna decided it would be more fun and unique for Addelyn to high-five her belly instead, leading to a grand reveal with Marley at the end.
Brianna said Addelyn loved making the videos and she'd get excited when she was asked to record a new clip every few weeks.
She added: "My daughter loves giving high-fives to everyone, so she was very excited to make these videos every few weeks.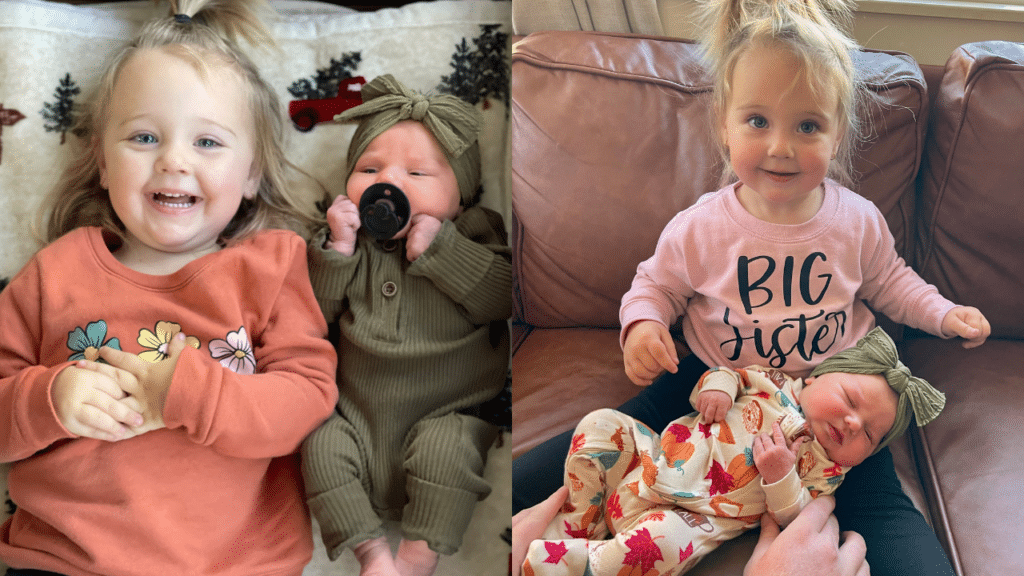 RELATED: Girl Surprised With Baby Sister News On 10th Birthday
"The responses to the video have been great – there has been such a positive outpouring of support from everyone and I love sharing the positive comments with my daughter.
"I hope this video puts a smile on someone's face and makes their day just a little bit better."