A heartbroken family was able to make their terminally ill son's final wish come true, as they moved his sister's wedding to his hospital so that he could walk her down the aisle.
There was not a dry eye in the house as Franklin Kaunang, 24, walked arm in arm with his sister, Angela, 30, as she made her way to the altar at Franklin's Philadelphia hospital.
Franklin – a flight engineer in the Air Force – had always dreamed of watching his sister get married, and just a week after he had mustered the strength to play such a pivotal role in her big day, he passed away in his hospital bed.
In October 2019, Franklin had been diagnosed with Acute Myeloid Leukemia (AML), and despite numerous rounds of treatment – including unsuccessfully going through a clinical trial – all options were exhausted.
By late April 2021, Franklin was given the news that he only had a few weeks to live, at which point he made a list of three final wishes: to watch his sister get married; to get out of the hospital, and to return home to Arizona to see family and friends.
With Franklin too unwell to get on a plane at this point, Angela's wedding seemed like the only viable option, his family said.
Angela had initially been planning to get married in March, but having seen Franklin's condition worsen, she and her future husband had decided to postpone the wedding indefinitely.
On April 24 they arrived in Pennsylvania to begin planning the wedding with staff at the Children's Hospital of Philadelphia, where Franklin had hoped to be married in a garden on the 6th floor.
As Franklin's spirits had been lifted by news that he could see Angela get married, a new date was set for May 8th, Mother's Day.
Everyone in Franklin's care team helped out, with family members making cakes, volunteers agreeing to take photos, and the Chaplin at the hospital being on-site to marry Angela and her husband, John Brady-Finke.
READ MORE: Flower Man Shines As He Dances Down Aisle
On the day of the wedding itself, Franklin surprised his sister by rising to his feet from his wheelchair and saying, "Let's go!"
The 24-year-old, as he had dreamed, then walked his sister down the aisle, taking a seat on a bench next to her as the ceremony took place.
His sister, Katty, 27, later shared footage of the ceremony on her TikTok channel, hoping to inspire others with her brother's show of courage and strength. 
Angela, who lives in San Antonio, Texas, said: "The day of the wedding was as perfect as the circumstances allowed.
"As I was getting ready to walk down the aisle, Franklin surprised me by standing up from his wheelchair and said, 'Let's go!'
"That is why in the video I started crying as I was being walked by him. 
READ MORE: Woman Paralyzed In Car Crash At 5 Months Pregnant Fulfills Dream Of Walking Down Aisle On Wedding Day
"This was supposed to be a happy moment, and it was, but I could not help but feel sad and conflicted because I knew that my brother was slipping away from me.
"Watching him then have a difficult time standing and walking broke my heart.
"I felt sad and proud of him at the same time because he was so majestic and brave.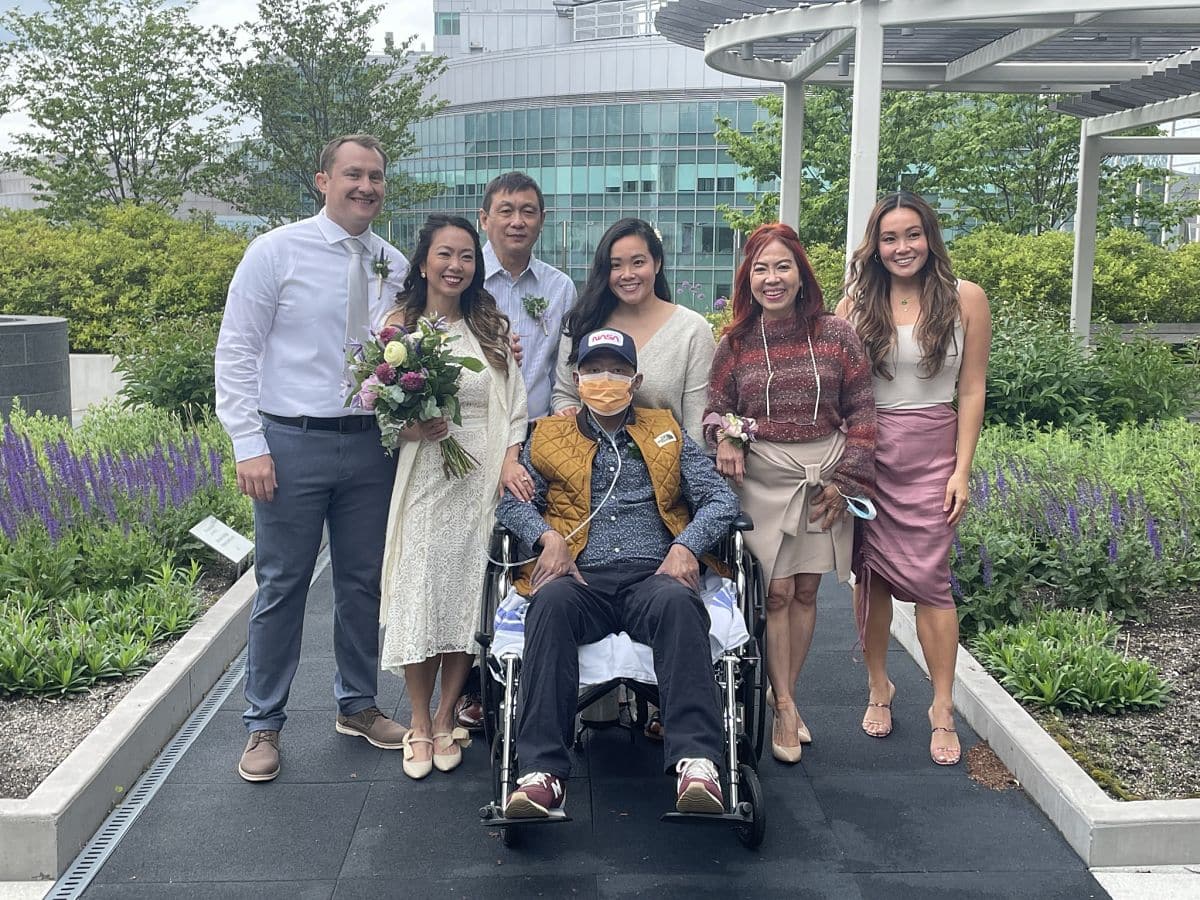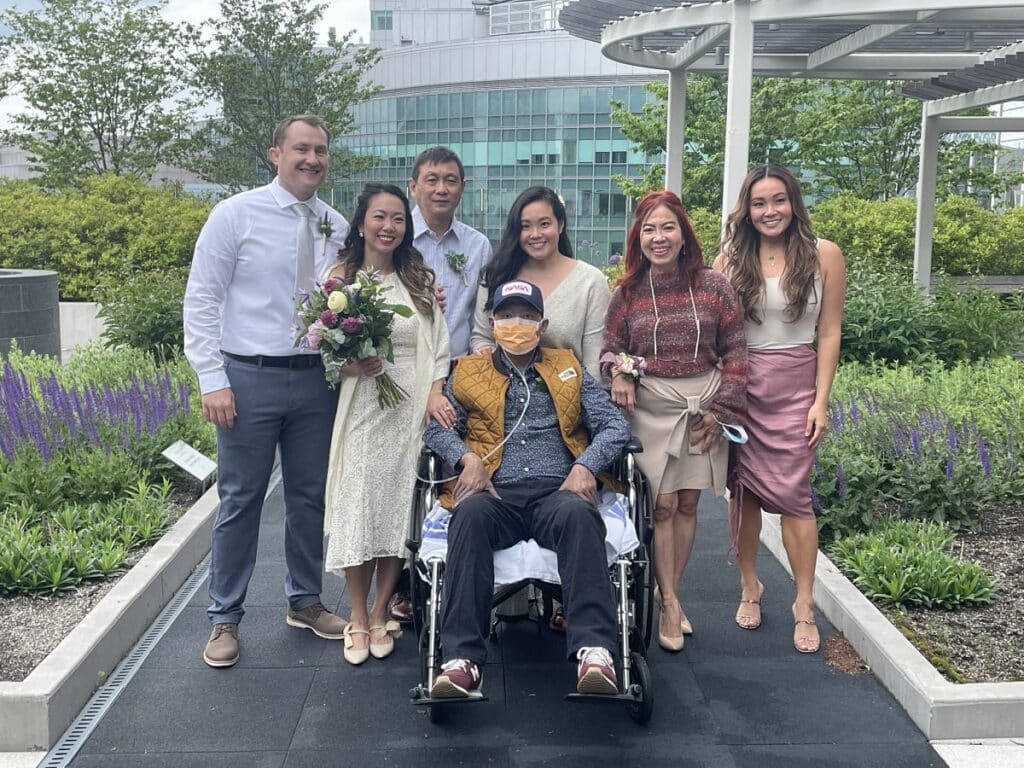 "Having that moment with my brother will be something that I cherish for the rest of my life."
Speaking of the response her video received, Katty, who lives in Oakland, California, with her twin sister, said: "The TikTok community has been so amazing to us. 
"I am really grateful and so touched by all the kind words.
"Everyone has been so sweet and so brave to share their own stories going through cancer, having a friend or family member go through cancer and hearing their success stories has really helped me with the grieving process.
"I am also happy that I am able to share a glimpse of the amazing man that my brother was with the world.
"He truly was the best brother and I would do anything to have him back."
Story via T&T Creative Media