A woman paralyzed in a car accident when she was five months pregnant wowed guests on her wedding day by fulfilling her dream of walking down the aisle under her own strength.
Ruby Varela, 35, suffered a T-12 spinal injury in a car wreck in 2007, while she was five months pregnant, which left her without the ability to move any of her lower extremities.
She gave birth to her son, Sergio Jr, at seven months, while she and partner Sergio Torres, 31, have since had two more children Jocelynn and Gael Torres.
Ahead of her wedding day, on June 12, 2021, though, Ruby was determined to fulfill her dream of walking down the aisle as "so many other beautiful brides do."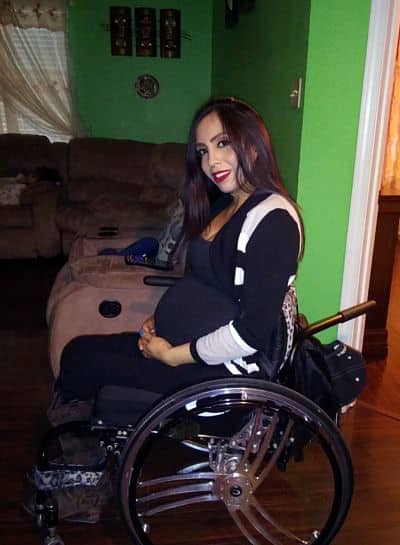 As well as her own dream, Ruby also wanted to inspire her three kids, by teaching them that no matter the circumstances anything is possible.
For three months prior to her wedding, Ruby worked out every day, also attending physical therapy twice a week to help build up her upper body strength.
On the big day, at St. Theresa's Catholic Church, in Little Rock, Arkansas, friends and family gathered and waited for Ruby's entrance – aside from close family unaware of her plan.
READ MORE: Special Ed Teacher Invites Pupils To Walk Down Aisle With Her On Wedding Day
So as the bride made her way down the aisle using a walker, there was hardly a dry eye in the house as Ruby walked toward her soon-to-be hubby Sergio.
Ruby later shared a video of the moment on social media in the hope of inspiring others.
She said: "When the day finally came there were a lot of mixed emotions but I felt confident with what I was about to do – the day I had worked so hard for was finally here.
"It was definitely different walking the aisle with a dress on instead of my workout clothes and having all eyes on me.
"I couldn't really see people's reactions as I was focusing on what I was doing, but I did hear a lot of sobbing.
"It wasn't my intention to make anyone cry, but I guess weddings are an emotional event and I know they were tears of joy.
"Anything is possible – if you work hard enough for it, you can do anything.
"When I first became injured, never did I think I would get married, let alone walk down the aisle.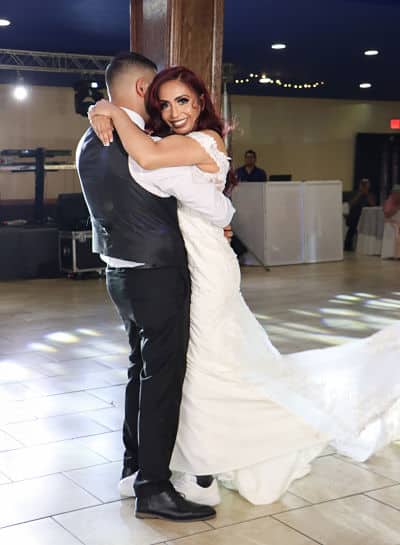 "There are so many misconceptions about wheelchair users and one is they will never get married or have kids, and the list goes on.
"We are not a statistic; we become what we want to be."
Story via T&T Creative Media