A son shared an emotional reunion with his father who is deaf when he returned to the Caribbean to surprise him after eight years apart.
Due to his condition, Andy Kydd, 59, finds traveling from his home on the island of Bequia in the Grenadines difficult, and so, hadn't seen his son, Bennie Williams, 22, for nearly a decade.
Bennie lives in Kelowna, B.C., Canada, and the last time he saw Andy, Bennie was just 14 – and so, he and his girlfriend, Rachel Abrahams, 25, decided to pay his father a surprise visit.
On March 7, having made it to the island, Bennie made his way through the resort his father works at.
He then crept up before his dad, who, after recognizing his son – who was a teenager the last time the pair were together – headed in for an emotional hug.
Rachel captured the moment and Bennie's journey back home on video, sharing the clip online.
She said: "Everyone was smiling and laughing.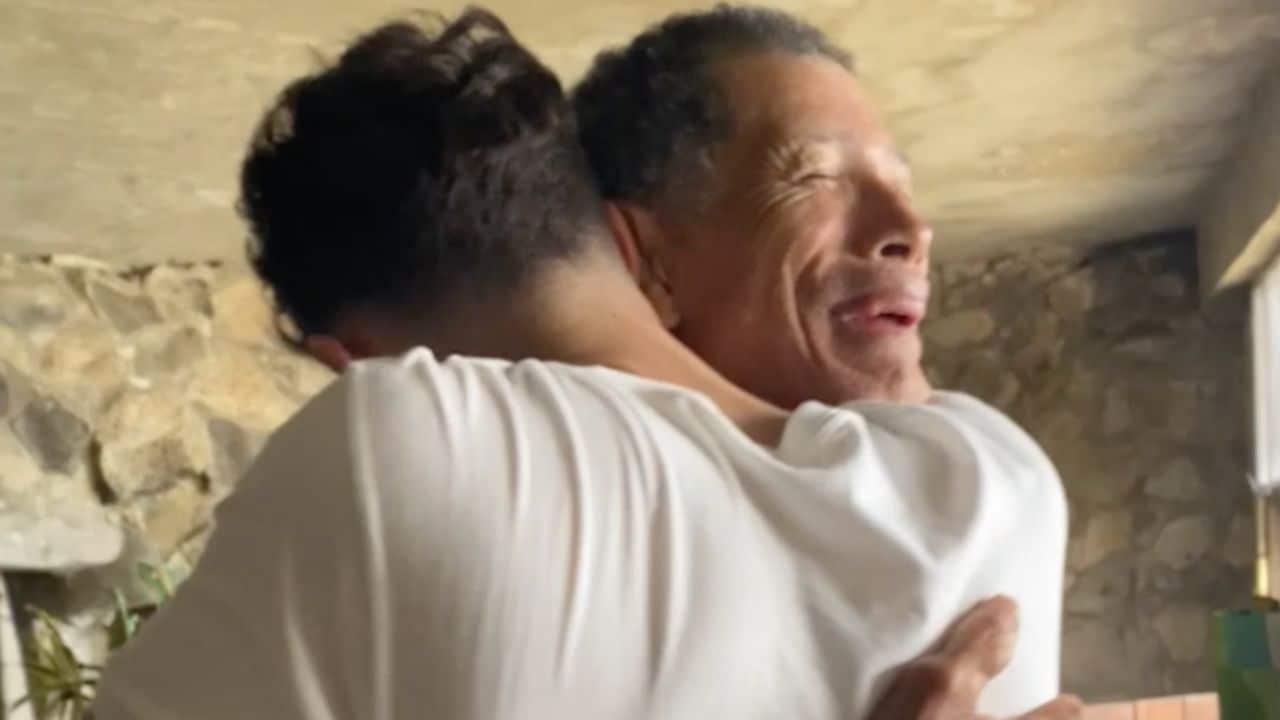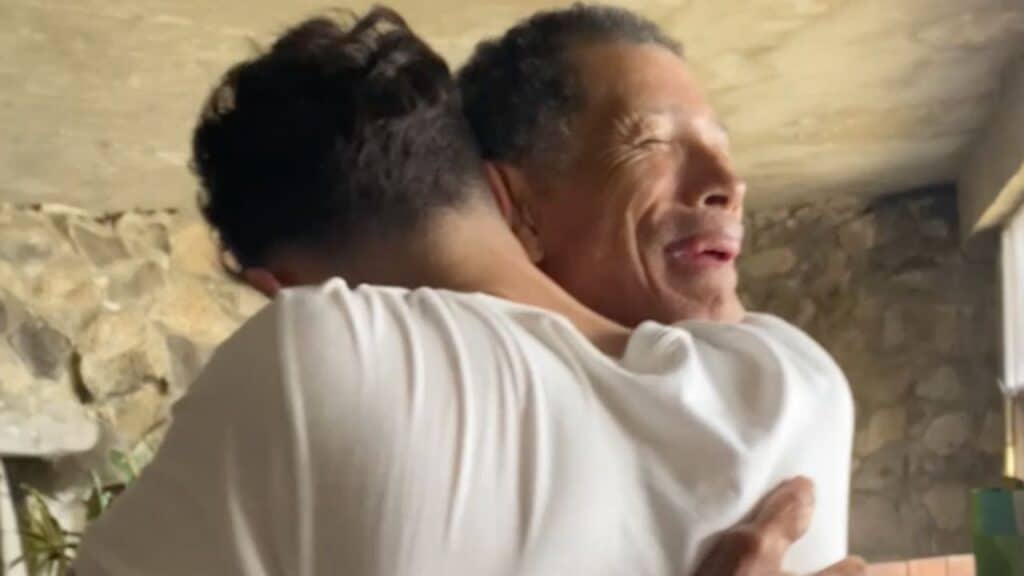 RELATED: Grandma Screams in Shock When Her Best Friend of 60-Plus Years Travels Across the Country for a Surprise Reunion
"We surprised Bennie's Granny, too – there was lots of hugging.
"Bennie and his dad were very happy.
"The response to the video has been so positive from friends and family – it's very heartwarming to those who know us."