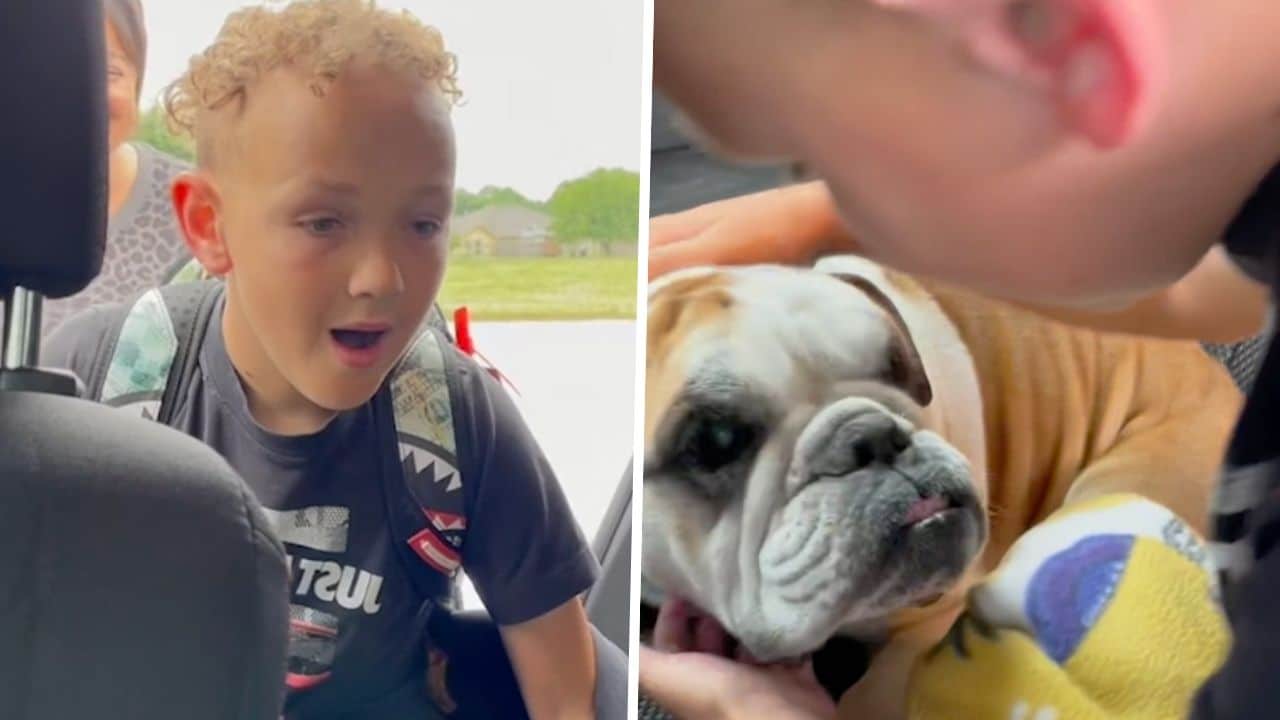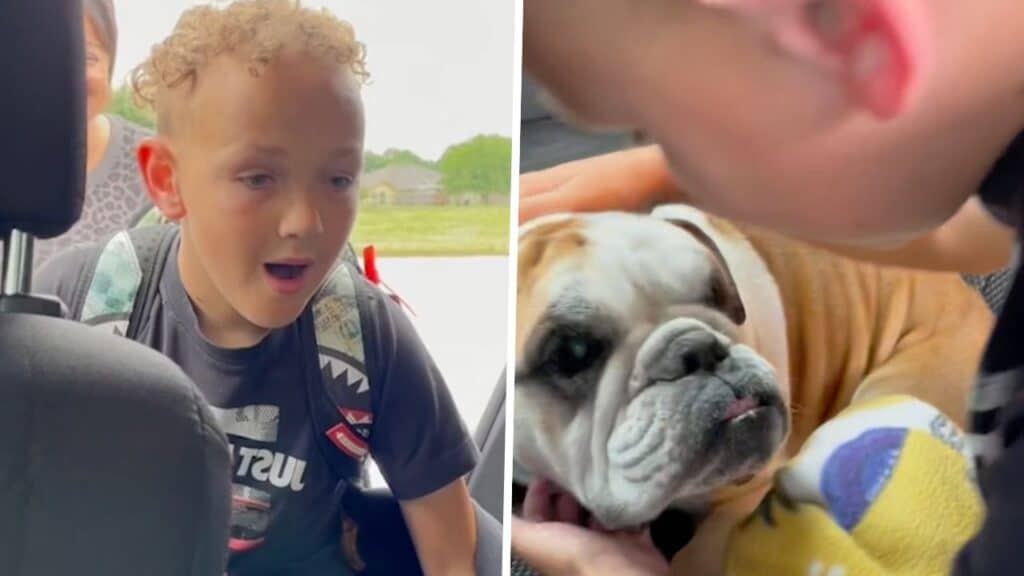 A boy couldn't believe his eyes when he opened the back door of his parents' car to discover his beloved English bulldog who had been missing for two years.
Having just walked out of school, Brody Bauer, 11, could not hide his emotions when he looked on the backseat and saw his eight-year-old pooch, King, who went missing in the summer of 2020.
While Brody gave King a long-awaited hug, parents Jeff and Amanda captured the moment on video, sobbing behind the camera.
According to the couple, who live in Collinsville, Oklahoma, King had always been an indoor dog, but one day they let him out for a potty break, and he didn't return.
Hours of searching turned to days and weeks; the couple also contacted King's microchip company, who helped them reach local vets and produce flyers.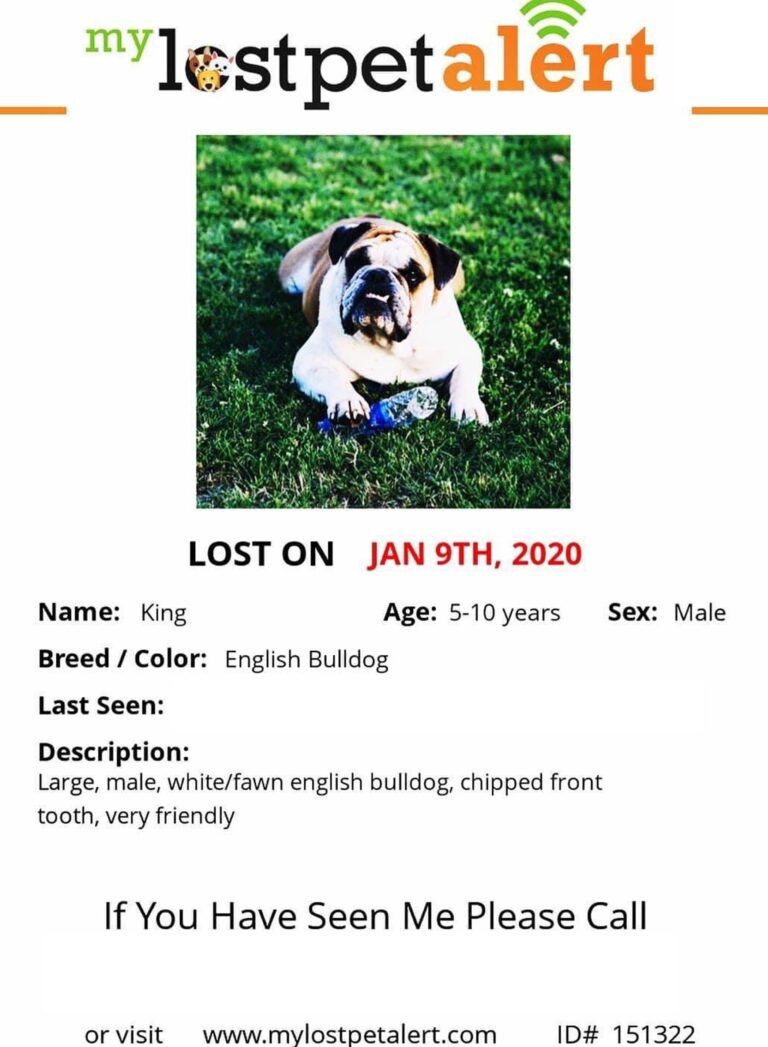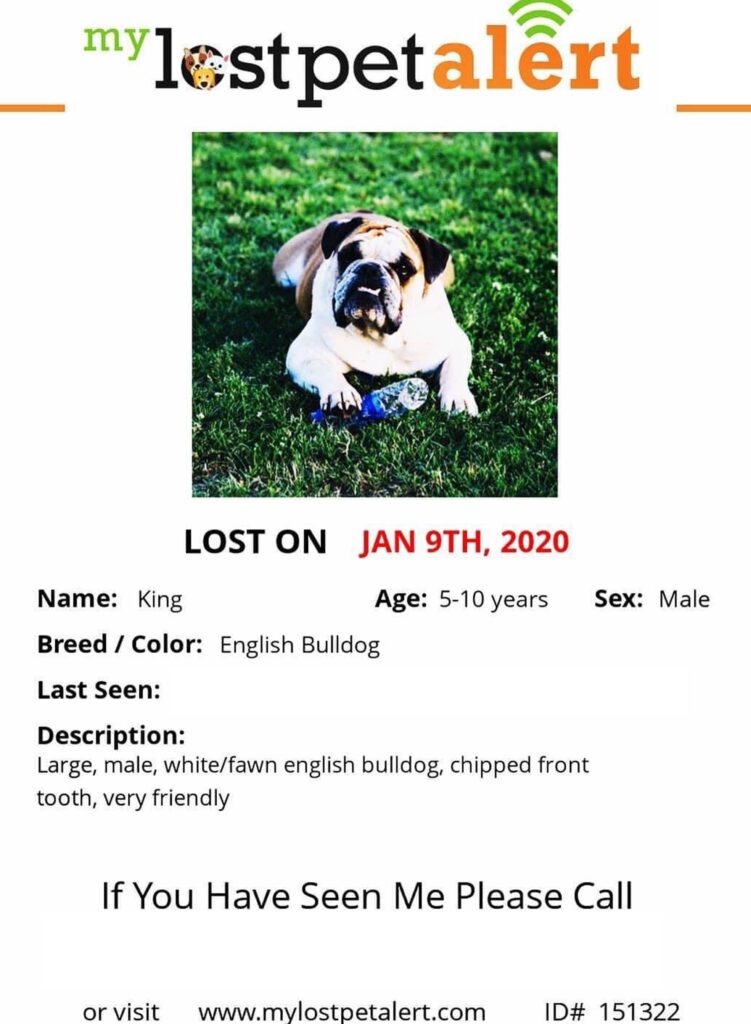 RELATED: Man Uses Drone To Locate And Rescue Dog Missing For 10 Days
But despite these efforts, and a wide variety of social media posts, Amanda and Jeff had no luck in finding King.
The separation was extremely difficult for Brody and their other children, who had grown extremely close to the English bulldog over the years.
But then, on a random Monday in May, Amanda received a text and call, saying King had been found.
Jeff received the same outreach, too, and the chip company put the couple in touch with a lady in a nearby Oklahoman town.
She said she'd been walking down the street when she saw King and thought to herself that such a high-end bulldog could not be a stray.
King was taken to a local vet, where his chip was scanned, and staff were alerted that the Bauer family had been looking for him.
Having collected King from a local Walgreens parking lot on May 23, an emotional Amanda and Jeff then surprised their children later that day.
RELATED: Woman Reunites With Lost Dog More Than Two Years After She Went Missing
As well as surprising Brody, Amanda and Jeff also planned a shock reunion for their older son, Brock, 16, which they also captured on video.
Amanda said: "We were extremely emotional as you can hear in the video – my husband and I were both crying as he got into the car.
"We were so happy to give them this missing piece of our family again and wish we could have found him sooner.
"There are still good people who do the right thing out there and we appreciate the family that found him and took him to the vet so much.
"People should chip your pet, always – animals will try to get out and wander regardless of the life they have and some people take advantage of that.
"We are so glad he was chipped by the breeder and even if it took two years, we always hoped he would be brought back to us."
Story via T&T Creative Media