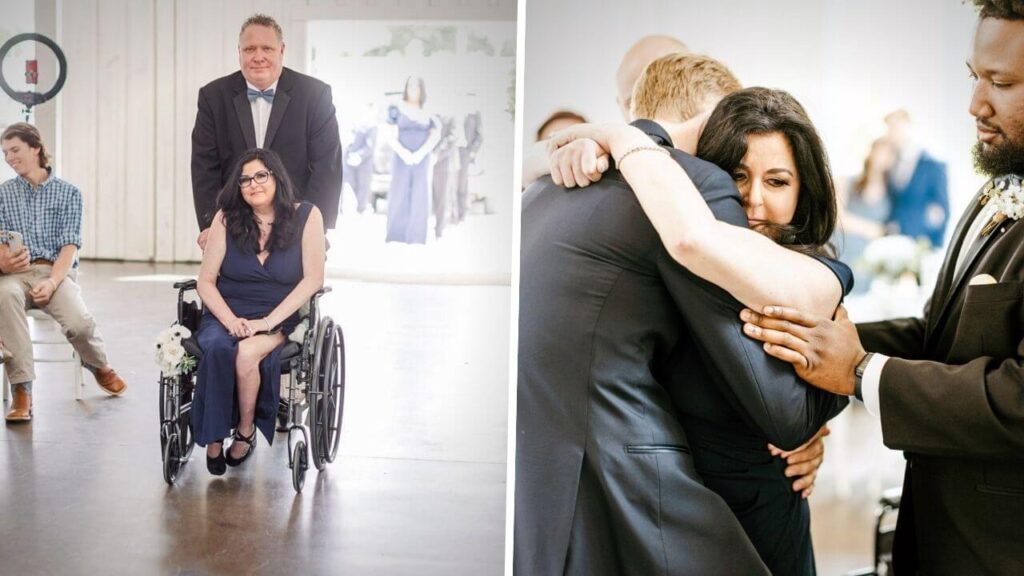 A groom gave his mother a loving surprise on his wedding day by lifting her from her wheelchair for an emotional mother-son dance.
Jaron Sparling, 25, only told his wife about the surprise he had planned for his mom, Lisa, before letting his groomsmen know when the song came on.
Three years ago, Lisa, 50, was diagnosed with Guillain-Barre syndrome – a condition that attacks the nerves effecting feet, hands and limbs.
As a result, Lisa was also diagnosed with foot drop, meaning she requires a wheelchair to get around.
Jaron's wedding took place on May 15, at Aurora Farms in Taylor, South Carolina, and when it was time for the big surprise, he asked the DJ to cue he and his mom's song.
There was not a dry eye in the house, family members said, and Jaron's sister, Nicole, 22, who cares for Lisa, later shared a video of the moment on social media.
She said: "The moment went really well.
"It made mom really happy she was able to dance with her son, as she didn't think it would be possible.
"I can't really put this into words – it was such an emotional time.
"Jaron's gesture made us all so happy to see her dance with him and it brought everyone to tears."
Story via T&T Creative Media