A professional videographer who read a missing dog post online 10 days after a Golden Retriever first went missing headed into the forest and incredibly managed to track down and rescue the pooch using his drone.
Many in the small town of Andes, New York, had given up hope of ever finding Meadow, a white Golden Retriever who had gone missing on November 11.
Gary and Debbie Morgan, from Ohio, had given Meadow to their family members, Carole and Bill, as the elderly Andes couple had hoped the one-year-old dog would give them some companionship. But Meadow never made it into her new home.
After making the roughly nine-hour journey with Carole and Bill, Meadow broke away from the couple while they were unpacking their car, bolting into the nearby forest and taking her leash with her.
More than a week's worth of searching from the town's residents failed to find Meadow – and by the second weekend, many had lost hope of ever finding her. Gary even paid a visit, hoping Meadow would recognize his voice, but to no avail.
But on Saturday, November 21 – 10 days after Meadow first went missing – local videographer Brian Afflixio, 28, came across Meadow's story on Reddit.
Brian, who is very active in the Catskills community's postings on the forum, noticed the missing dog posted on the forum, and, after his morning hike, decided to head to Carole and Bill's house – a roughly 90-minute drive.
When he arrived, Carole and Bill were out, but a neighbor had confirmed to Brian that Meadow was still missing.
The videographer then headed back down the road, where pulled over and took out his drone.
After around 15 minutes into the flight over thick woodland, Brian saw a white speck on his drone – it was Meadow.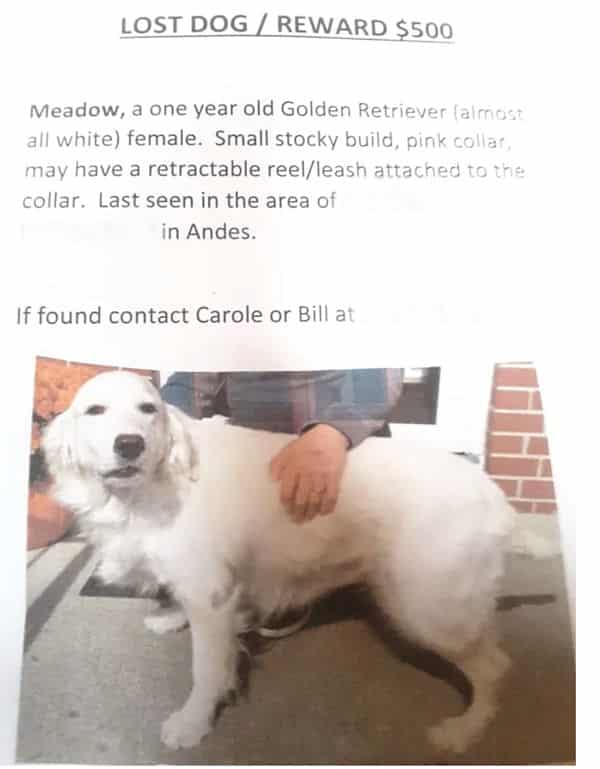 Having dropped a GPS pin above her location, he flew his drone back to his car and headed into the thick bush to begin his search.
After hearing a series of barks, Brian noticed Meadow in the distance, but because she was extremely timid, he knew he could never catch her on foot and that he needed to convince the dog to come to him.
Documenting every step of his journey, Brian managed to eventually coax Meadow toward him, where he built up enough trust with her to allow him to pet her, pick her up, and walk roughly 50 steps at a time.
RELATED: Couple Drive Into Ragging Flood Waters To Rescue Man And Dog Trapped In Car
Throughout the entire journey, Brian was shouting, "Don't shoot," in case hunters suddenly caught him in their sites.
Having made it out of the woodland and back into cell phone service, Brian was eventually able to get in touch with a local family who had led Meadow's search.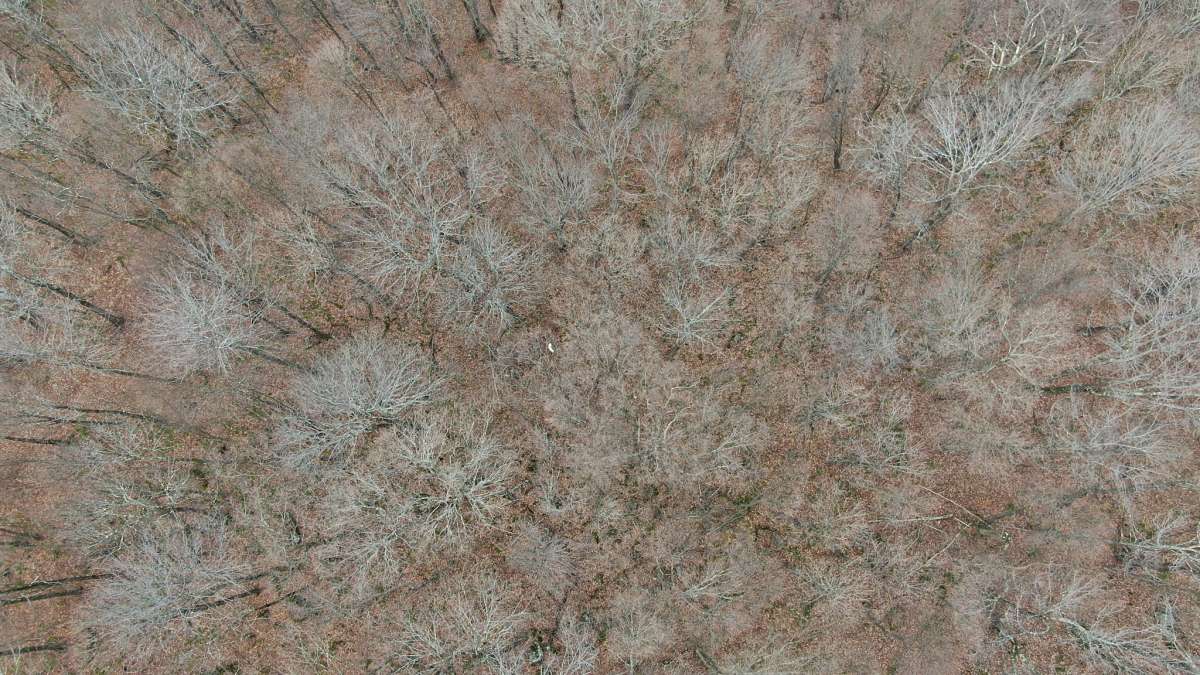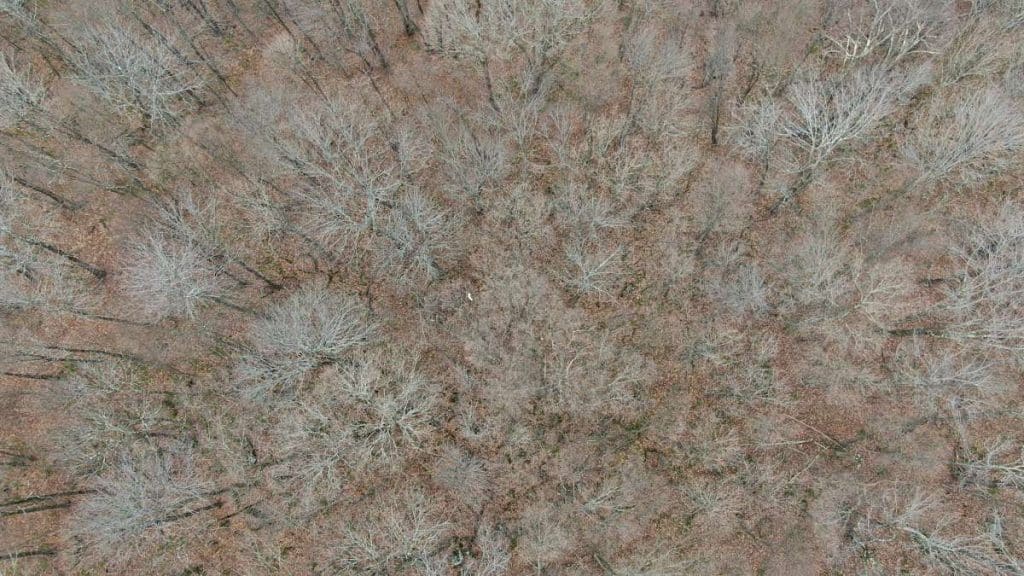 That family met Brian and Meadow was taken to be cleaned and fed.
Brian then spoke to the original owners in Ohio, and having rejected any form of reward, planned to meet Gary Morgan, the dog's original owner.
The reunion took place on Monday, November 23, with Brian saying he was simply happy to help.
The story of the 28-year-old's selfless act was later shared online, with Brian receiving positive messages from all over the world, thanking him for what he had done.
Brian said: "It took a village for this to happen – the community of Andres searched as if she was a missing child.
"People went out into the cold, others kept organizing, sharing information and spreading the information that eventually got her to me.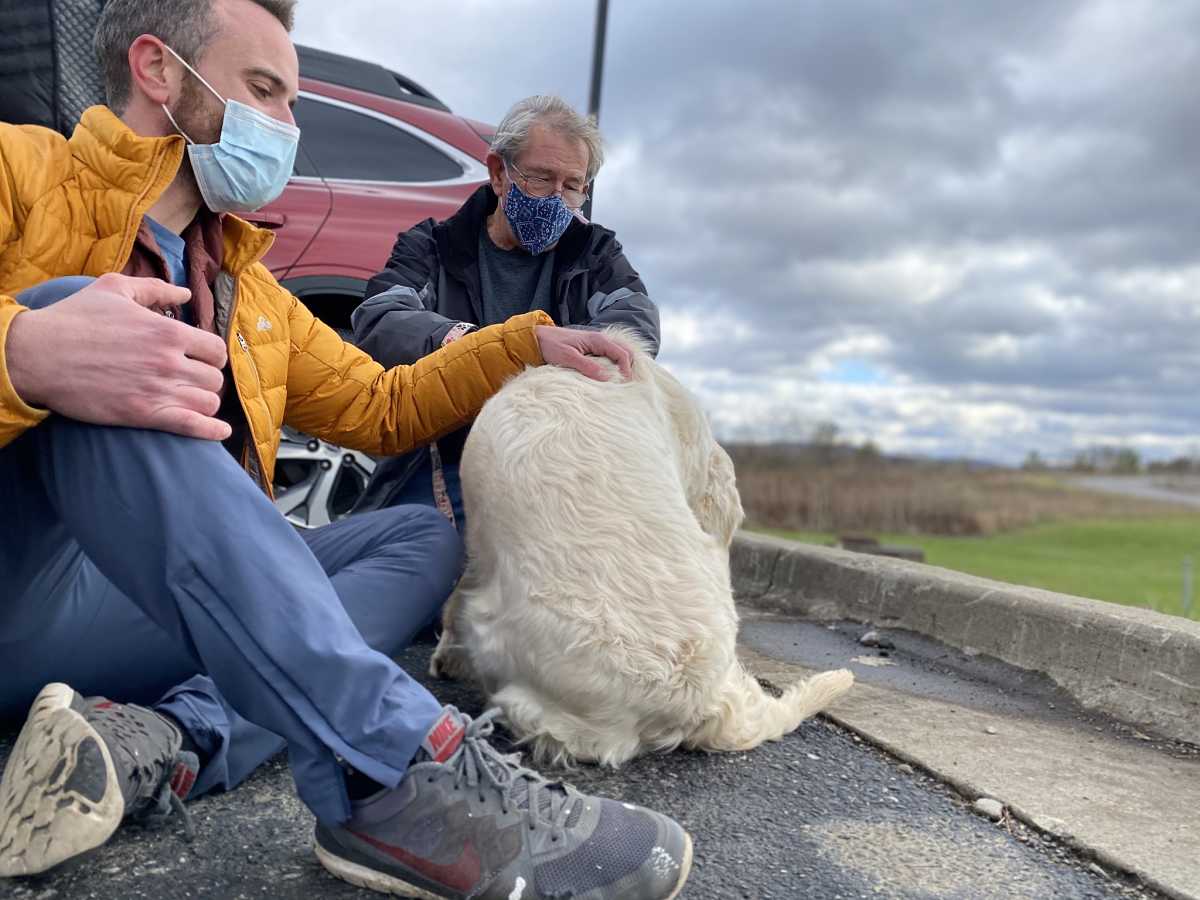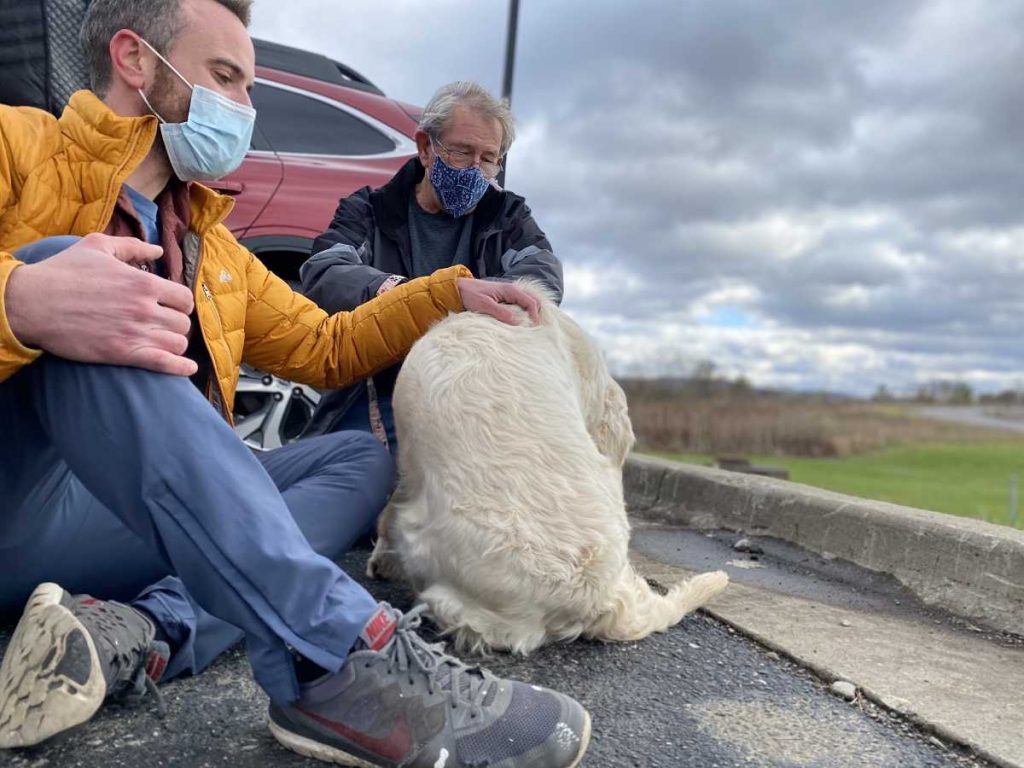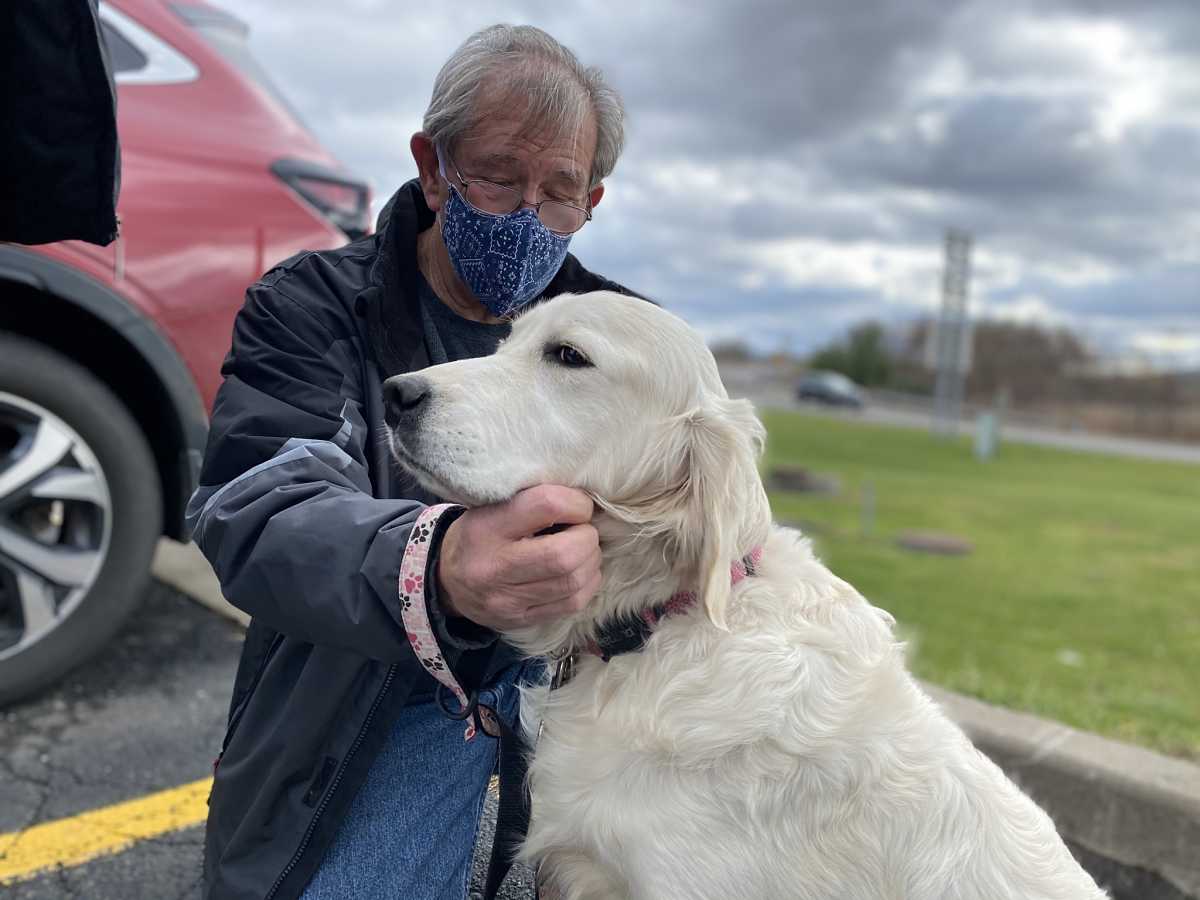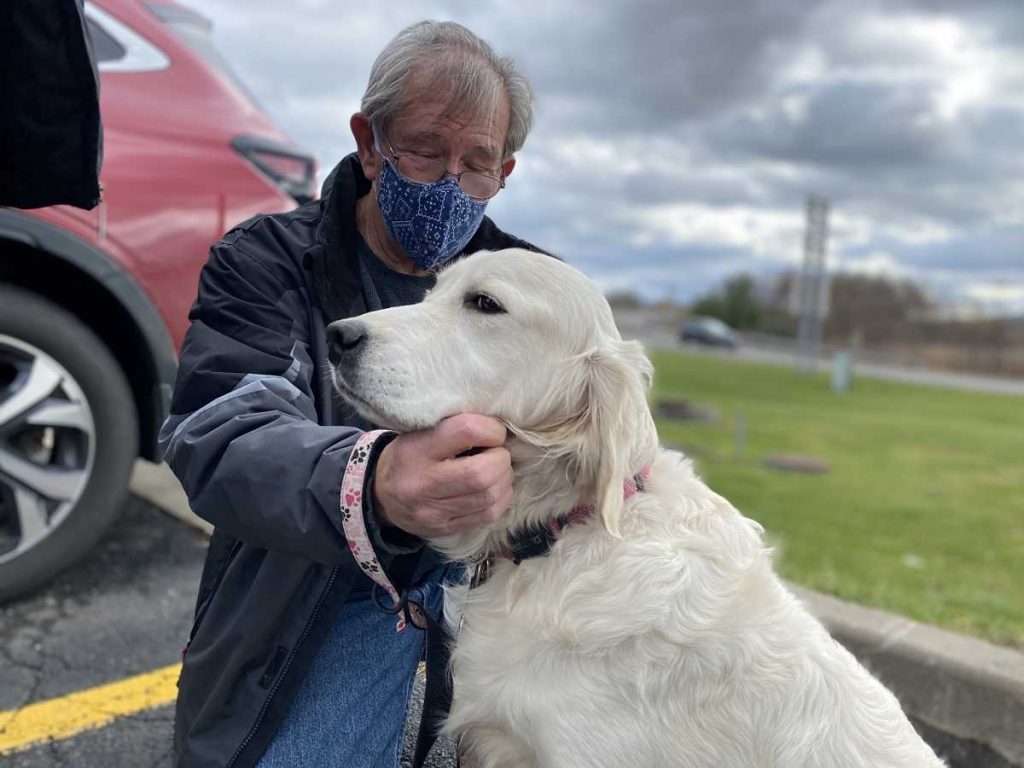 "Because Meadow seemed to run from humans, I'm a firm believer that all of the previous search actions ultimately drove her to that area and put her where I was able to find her.
"I felt incredibly happy like I had put some good back there into the world.
"I am still in a bit of disbelief, like, 'Did I really do this? It felt really good to get to meet Gary.
"We all have a capability to help – and we all have capabilities that are far beyond our expectations.
"If you see an opportunity where you think you might be able to help, go for it. You'll never be worse off. "And not to give up hope: if Meadow can survive 10 days waiting for rescue, imagine what other things are possible."
Story courtesy of Brain James via T&T Creative Media