A pair of sisters have gone viral after their parents shared a video of their tear-filled reaction to discovering they now have the baby brother they have always dreamed of.
The clip of Taylor Friend, 12, and Kinsley Friend, 10, received more than 10 million views online, thanks to their wholesome reactions.
In the video, Taylor and Kinsley can be seen walking into their mom's hospital ward in Flint, Michigan, with Taylor wearing a t-shirt saying, "Big sister again," while Kinsley's read, "Big sister finally."
For the past six years, the pair have been hoping for another sibling – specifically a boy.
They approached mom Megan, 37, from Owosso, Michigan, holding the newborn in her arms, wrapped in a blanket.
Megan then placed the baby on a flat surface and encouraged Taylor and Kinsley to remove his blanket.
At that moment, the girls saw he was wearing a specially-made t-shirt, which read: "H is for Hank."
Knowing this was a boy's name, as soon as the girls laid eyes on the t-shirt, they immediately spun around in shock, their hands instinctively going over their mouths.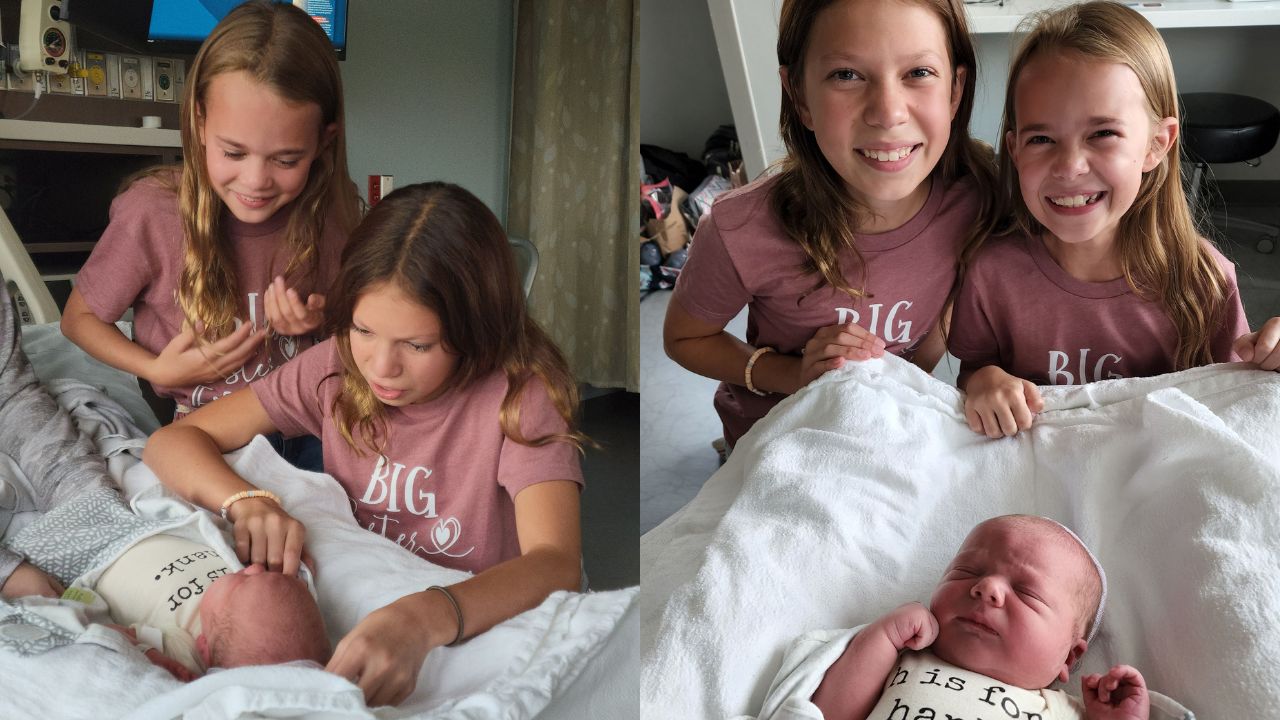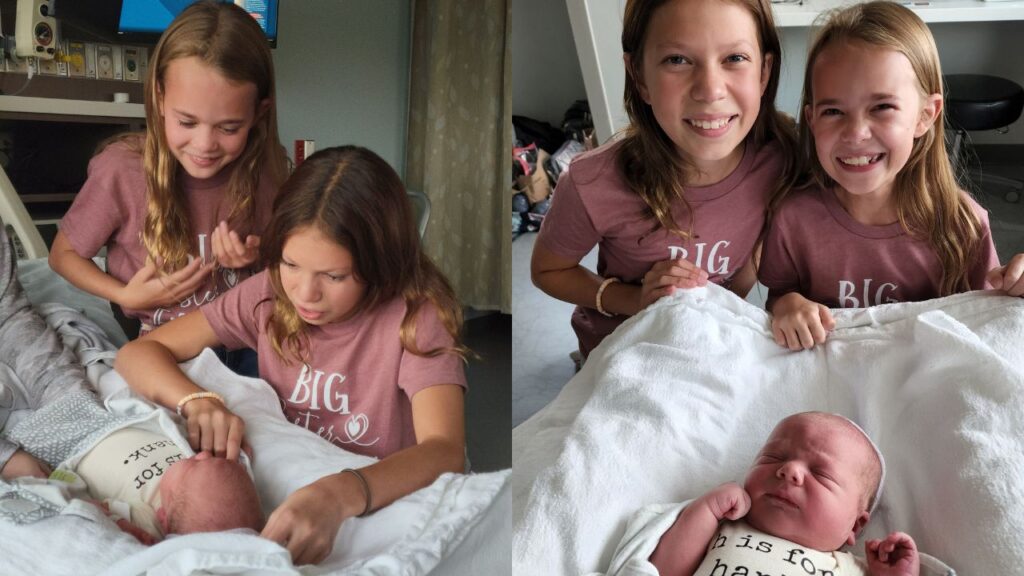 RELATED: Toddler With Down Syndrome Showers Newborn Baby Brother With Kisses in Adorable Video
For a split second, Kinsley went weak at the knees before both sisters sobbed happy tears as they looked down at the brother they had always wanted.
Megan's husband captured the wholesome moment on video on August 20, and she later shared it on her social media channels, never expecting the footage to gain such a viral response.
Megan said: "I never expected it to go viral.
"Every person who has seen us since seeing the video has commented how heart-touching the video of the girls meeting Hank is – and more often than not, people tell us it brought them to tears.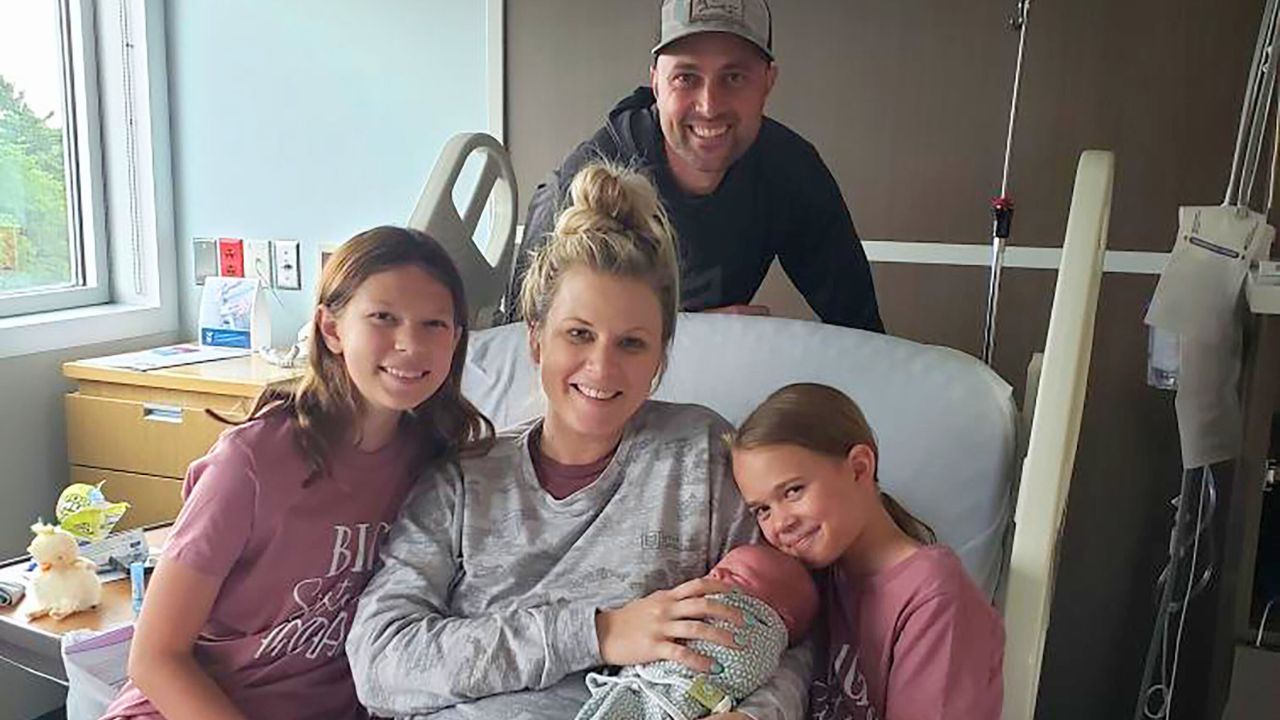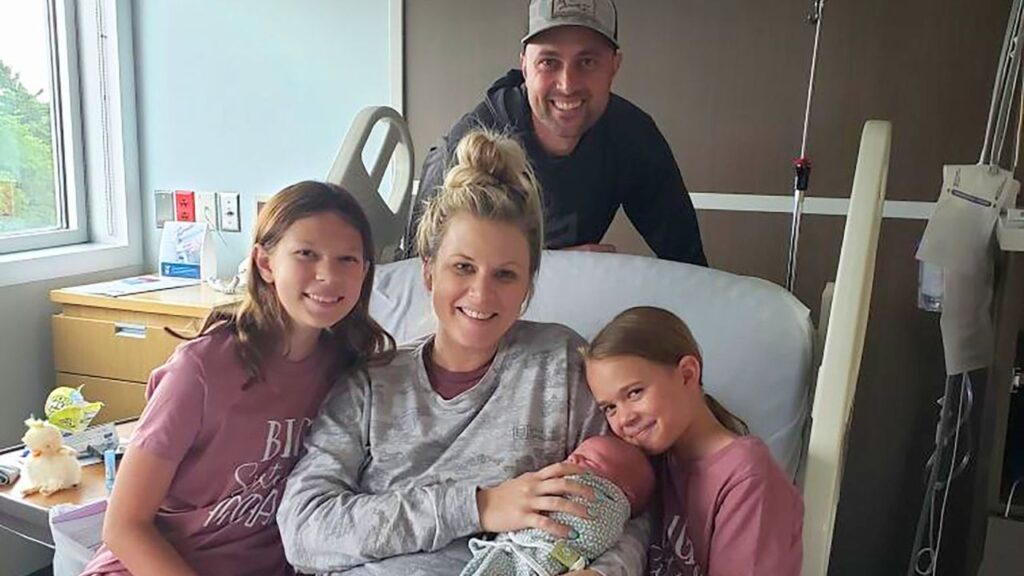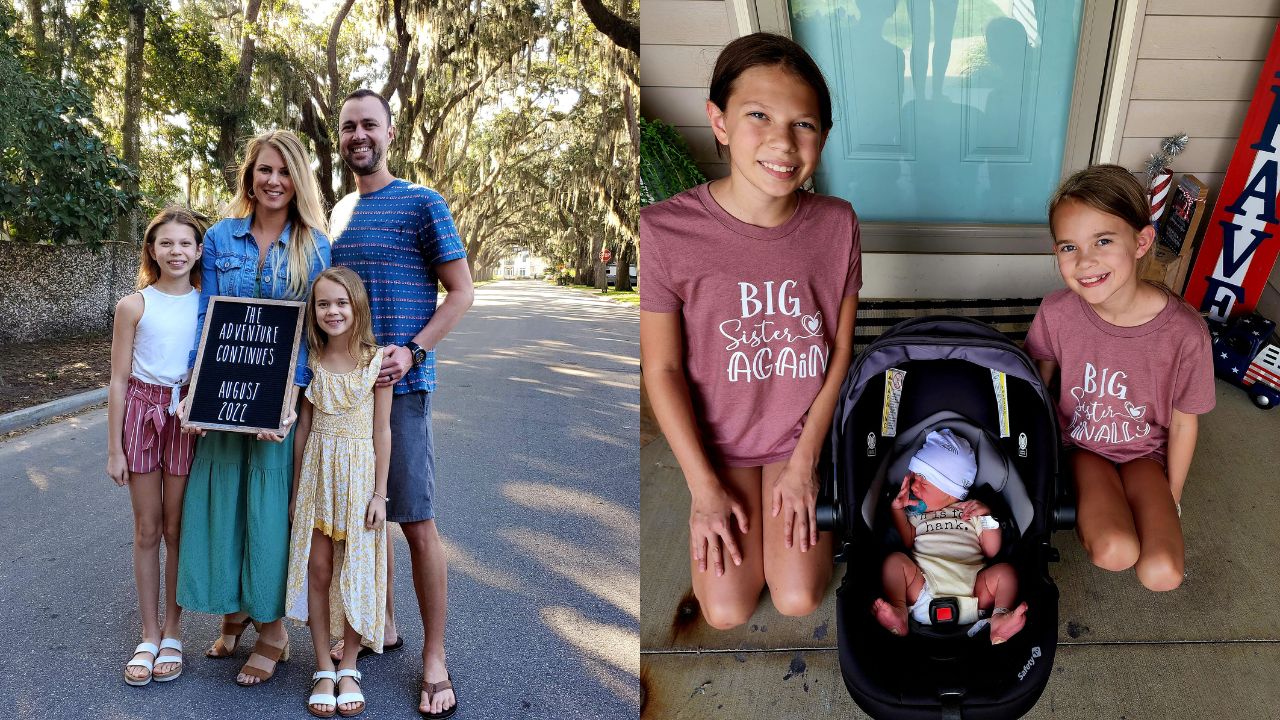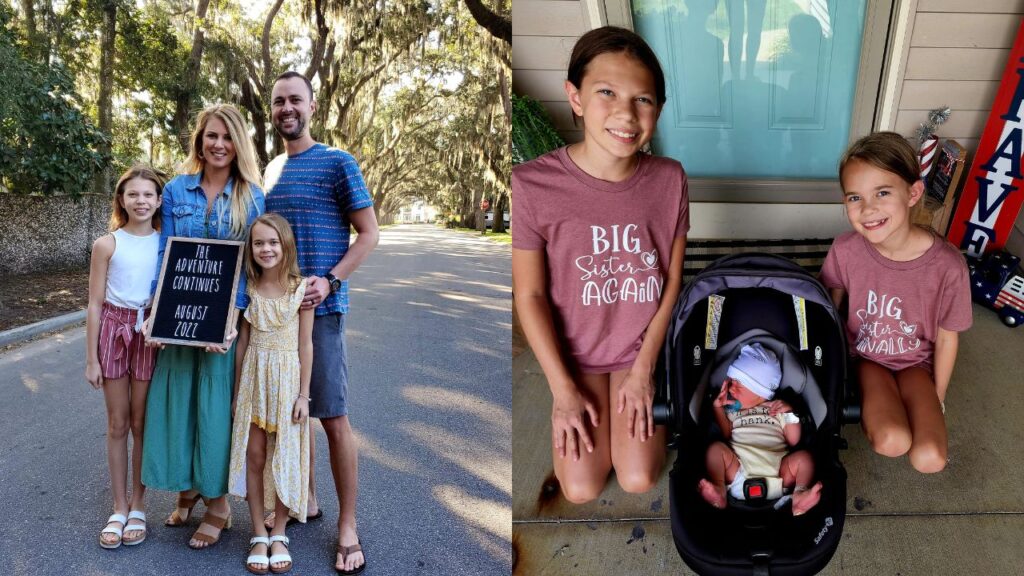 RELATED: 2-Year-Old Boy Meets Newborn Brother for First Time After Lengthy NICU Stay
"I was overwhelmed, knowing how badly they had wanted a sibling for so long, and just trying my best not to be too teary-eyed so I could soak it all in.
"We suffered a miscarriage five years ago and were all devastated, but especially the girls.
"To be in this moment, witnessing their dreams come true and the immediate love they had for their brother was something parents could only dream of.
"It was definitely a moment I will never forget and I still get teary-eyed thinking about it."