A mom was given a beautiful surprise when her children tracked down her biological son who she had to give up for adoption 40 years earlier and introduced the pair.
Mom Brenda was in complete shock when her son, Ben, walked into her kitchen and introduced himself with a simple, "Hi!"
Brenda, from a northern suburb of Minnesota, then replied "Hi…" back, before pausing for a second, confused who was in her house and waiting for things to become clear.
A family member then said, "That's Ben," before a shocked Brenda checked they were telling the truth and headed over for a hug more than four decades in the making.
The moment was planned by Brenda's daughters, Amanda and Schauna.
Brenda had put her son up for adoption when she was 16, and after she had found a suitable family, Ben's adoptive mother exchanged letters with Brenda for a number of years while Ben grew up.
Over time, though, Brenda lost contact, not knowing where her son lived – only that his name was Ben – and she was unable to track him down because her "emotions got in the way," she said.
That was until Schauna and Amanda took on the challenge, and after the sisters made contact with Ben – who now lives in the southern part of their state – they planned for him to surprise Brenda.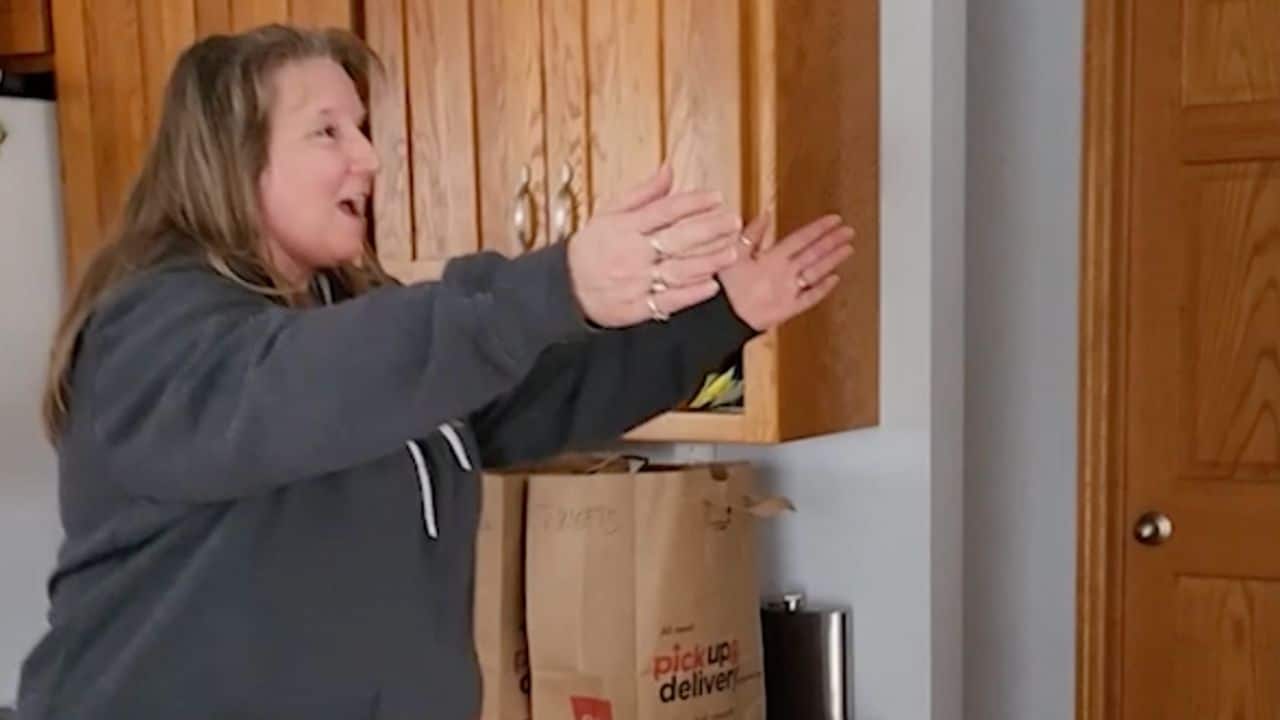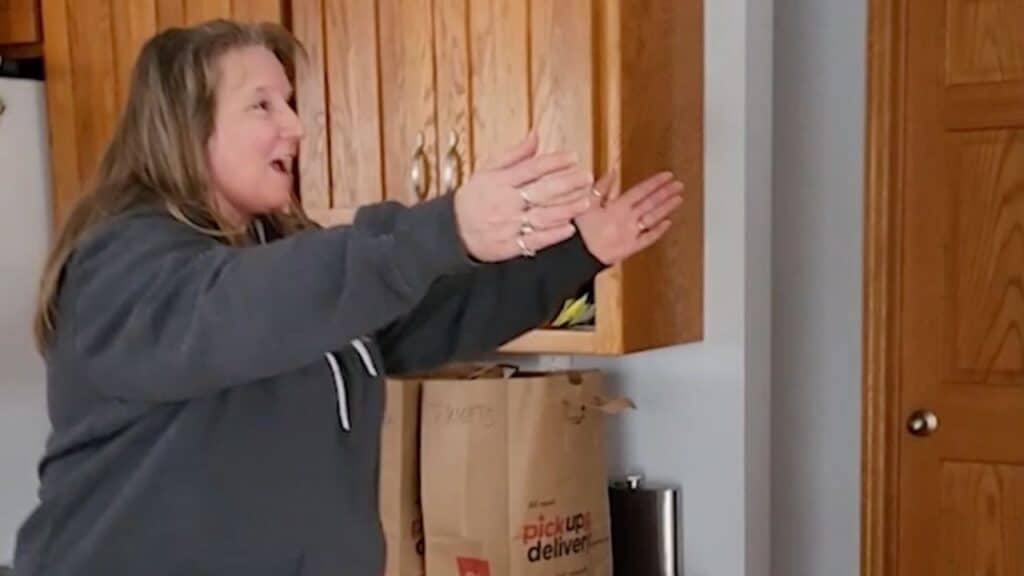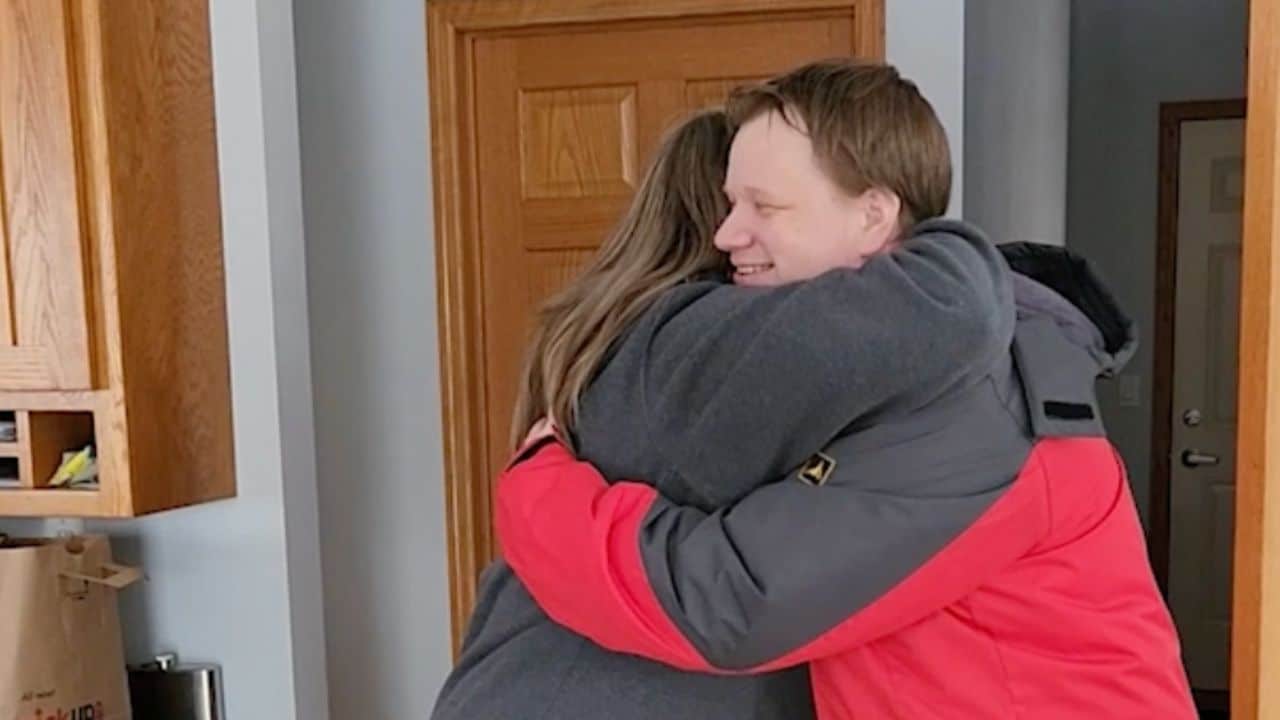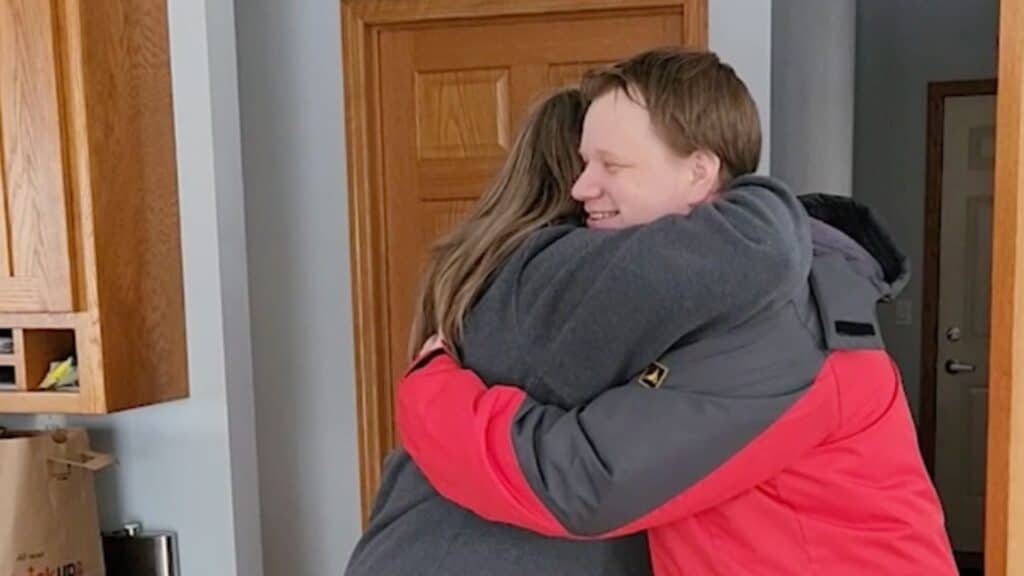 RELATED: Man Reunited With Sister He Hasn't Seen In 25 Years
Brenda said: "I was elated, this was a dream come true – I could not have been happier.
"I'm looking forward to getting to know Ben and his lovely bride better.
"We, as one big happy family, are going out to dinner together very soon to celebrate his birthday.
"My other siblings and parents will also be meeting him very soon, too – I no longer feel that one child is missing."