A dad who moved to the United States cried happy tears when he removed a blindfold and was surprised by his beloved sister, who he had not seen in 25 years.
A wave of emotions came over Omar Fuentes, 51, as he set eyes on his sister, Miriam, 54, in his daughter's Easton, Maryland home.
The moment ended a quarter of a century of waiting for Omar, who left his native Honduras at the beginning of the 2000s, seeking a new life in the U.S.
Some of those years were tough, family members said, as Omar missed the likes of his mom's funeral, and on two occasions Miriam's visa applications failed.
But once Miriam was granted approval to enter the U.S., family members worked on getting her a plane ticket for the big surprise, which took place on December 29, 2022.
To disguise the surprise, Omar's daughter, Clarissa, planned their usual holiday meal, which meant that Omar was in no way suspicious.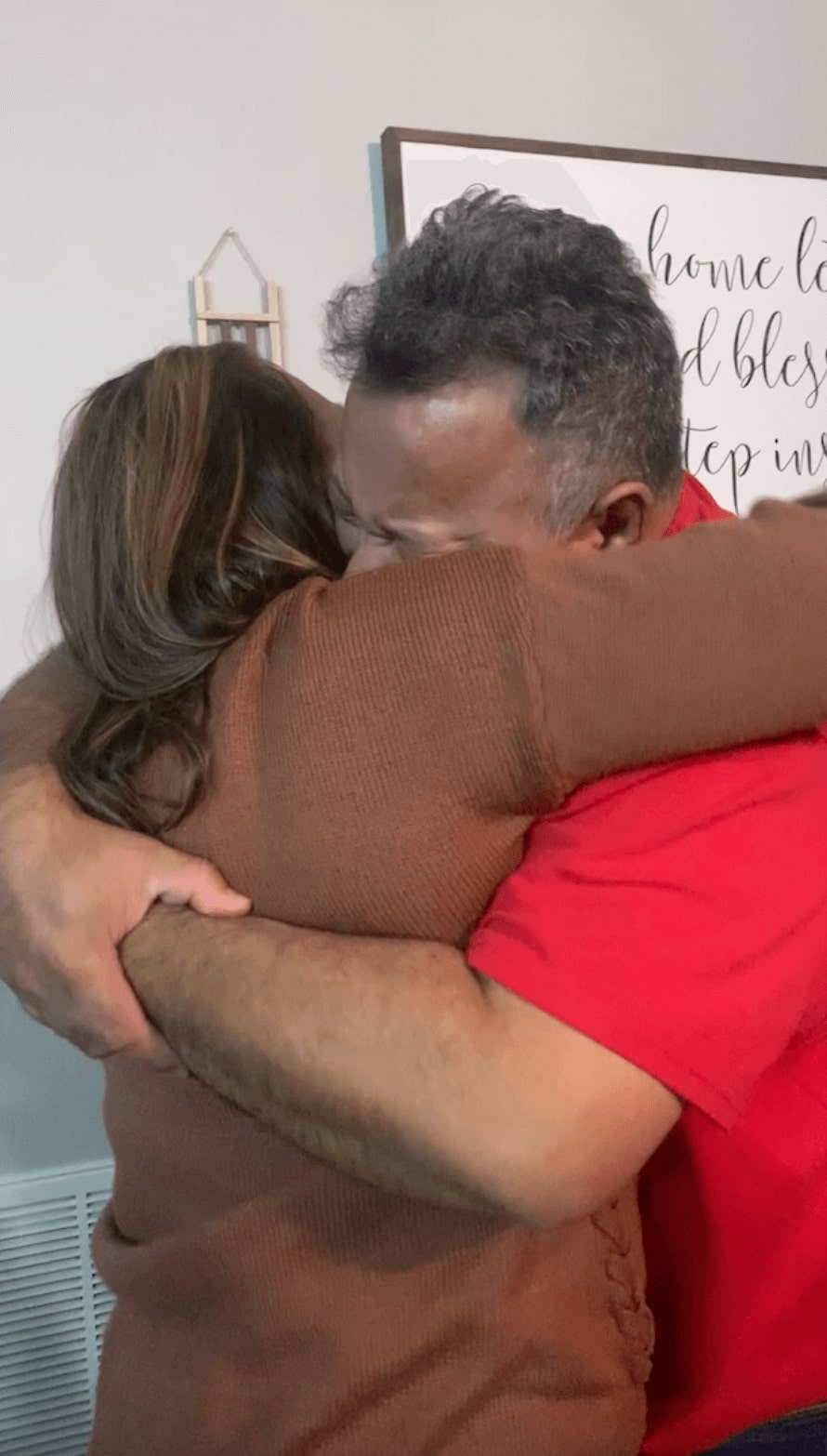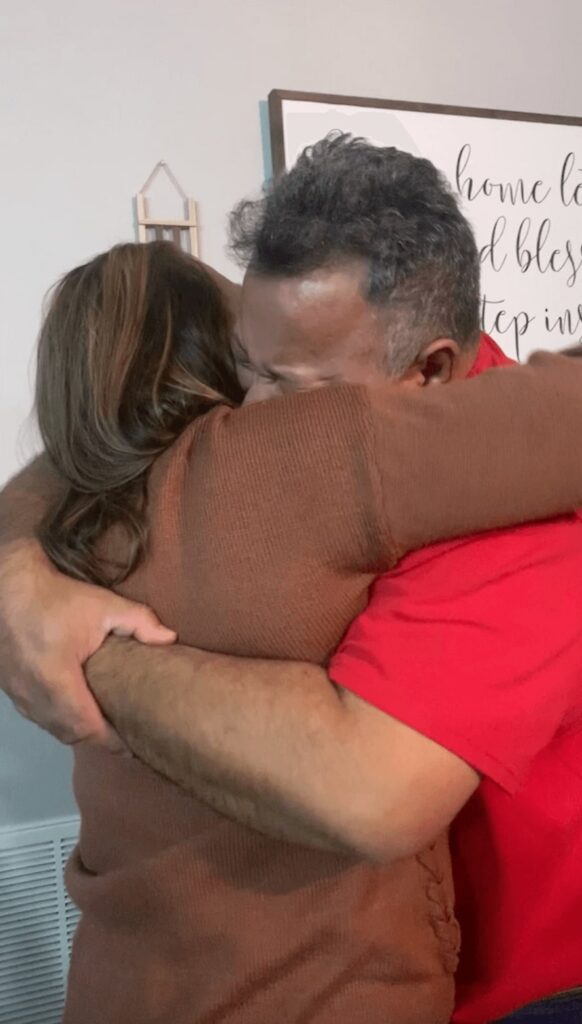 RELATED: Man Surprised By Sister He Has Not Seen In 16 Years
Then, once the family was relaxed and having a good time, Clarissa blindfolded her father and told him there was a special surprise waiting.
The sweet moment was captured on video by Clarissa's sister, Dani, and was later shared on TikTok to a wave of loving responses.
Clarissa said: "I had to tell my dad to relax because he has blood pressure issues and I didn't want him to get too excited.
"Once settled I told him I had a surprise he had been waiting for a long time and my aunt came down.
"I was extremely joyful and thankful to God, for without him this wouldn't have been possible – his plans are better than ours and his time is perfect.
"Family is the most precious thing we have, so cherish these moments always."
Story via T&T Creative Media