A mom who was put into a coma while giving birth and was then placed on life support for 20 days has shared the moment she was finally able to hold her newborn baby for the first time.
After coming out of sedation Tess Frame, from San Diego, California, initially thought she was still pregnant, spending a few days trying to understand the severity of her lung condition.
During her third trimester with son Thomas – known as Tommy – Tess came down with the flu, but because of the size of her belly, she had a tough time coughing and clearing her lungs.
That fluid became infected and later went septic, Tess said, which started to impact other parts of her body.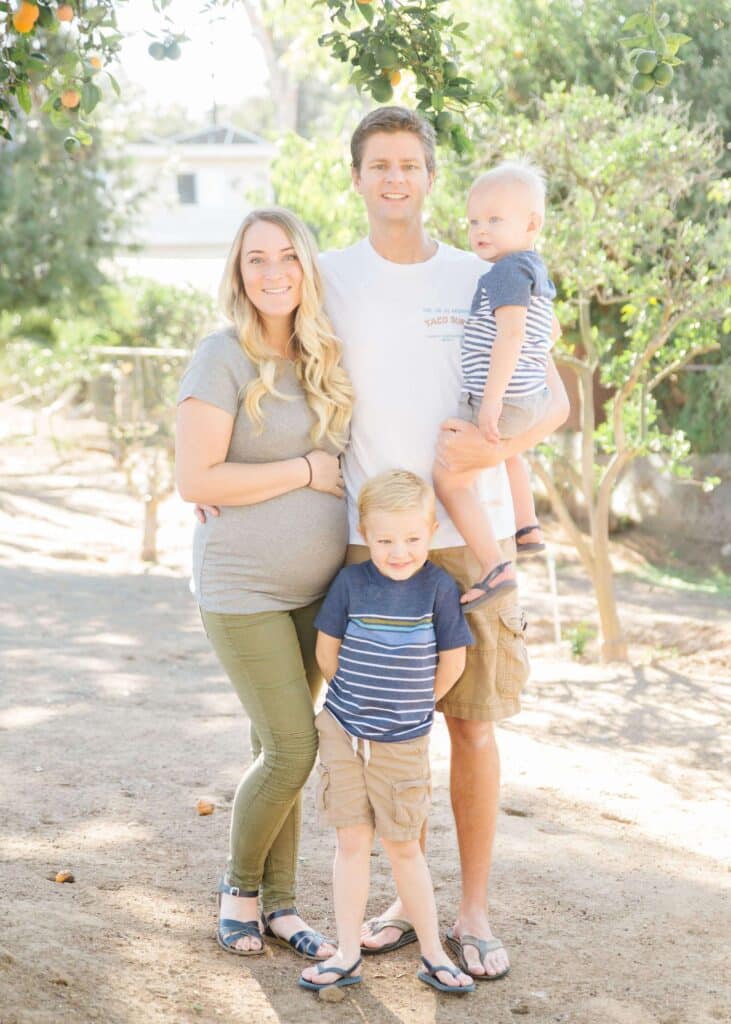 She struggled to oxygenate, forcing her into premature labor, and in hospital doctors admitted her for an immediate c-section, which required Tess to be put under general anesthesia and intubated to assist with breathing.
After the baby had been delivered, Tess' condition was critical: she was put into an induced coma and was then on life support for 20 days, during which time attempts at extubating her failed and she crashed from lung failure.
Eventually, Tess was given a tracheotomy and, within a couple of days, her body's oxygen levels began to stabilize and she came out of sedation.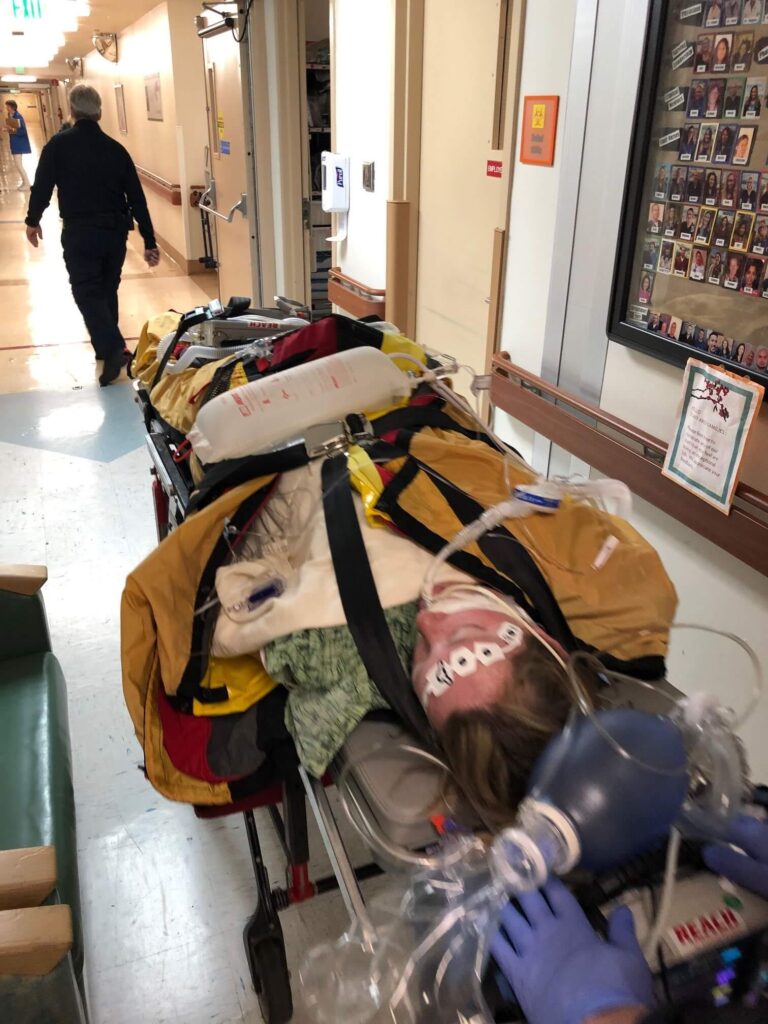 RELATED: Soldier Breaks Down In Tears After Meeting His Eight-Month-Old Son For First Time Following Deployment
Newborns are not allowed in the ICU, Tess said, but days later, once she had been transferred, her husband Conrad brought Tommy to her and the pair shared an emotional hug, which was captured on video.
Tess cried the whole time, the weight of what she had been through coming into perspective as she held Tommy weeks after he had been delivered.
After that first hug, Tess said she felt "something spiritual," and it made her even more determined to push through the months of physical therapy sessions she had ahead.
It took her about six months to return to normal physically, but there were overhanging mental challenges, like PTSD, Tess said, which were tougher to overcome.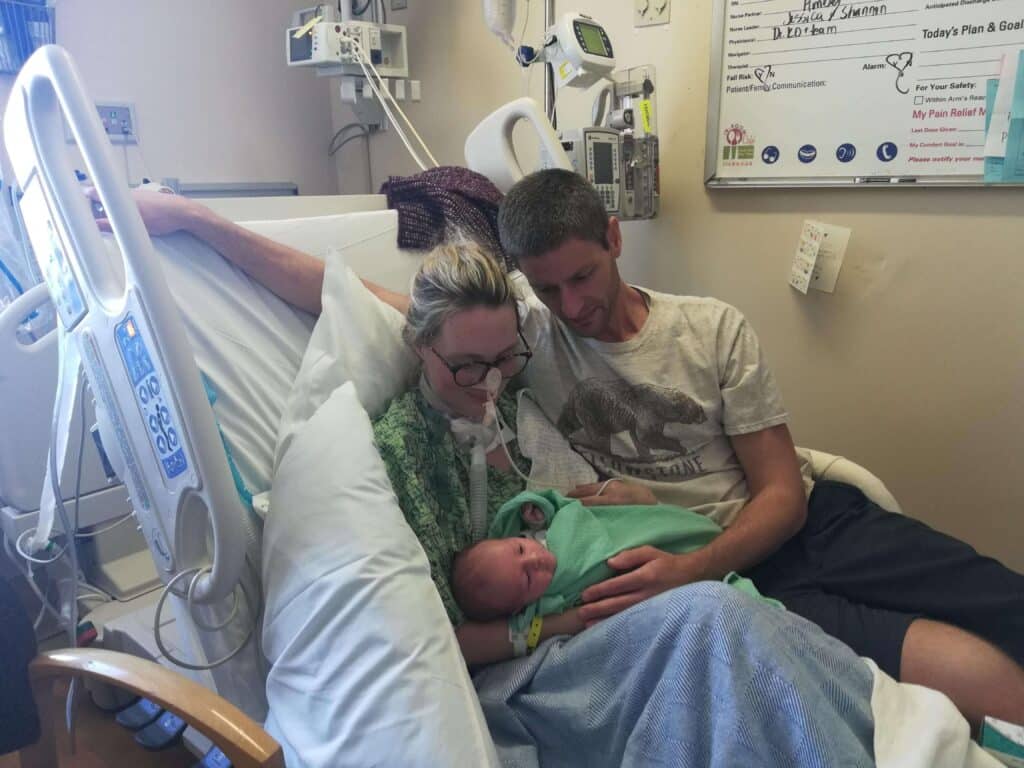 RELATED: Boy Reunited With Dad In Hospital On Birthday After 55 Days
The family occasionally share the video of Tess and Tommy's first hug, which took place on March 28, 2019, on their social media channels.
Tess said: "I hope others can see how special the family bond is, and how much it can change your outlook.
"Also, I want people to know how meaningful hope, service, and prayer are when things feel dark.
"When you serve others during their time of need, you are making a difference.
"Finally, I want people to know that it's really noble and important to recognize when you aren't mentally healthy, and to seek help."
Story via T&T Creative Media