-Video plays after advertisement-
A stepdad who got engaged to his fiancée the night before shared a sweet video when he then 'proposed' to his stepdaughter with a promise ring, fighting back tears as he said he would always be there for her.
Anthony Eagle, 38, said that he understood that his engagement would be a big step for everyone in his family – especially his stepdaughter, Ella – and so he wanted to do something to make the eight-year-old feel extra special.
As he got down on one knee in Winston Salem, North Carolina, to explain to Ella how he had asked her mom, Kathleen Disher, 47, known as Cat, to marry him, he then mentioned how that meant she would become a special part of his life, too.
After giving the speech, which Cat captured on video, Anthony presented Ella with a promise ring to support this statement.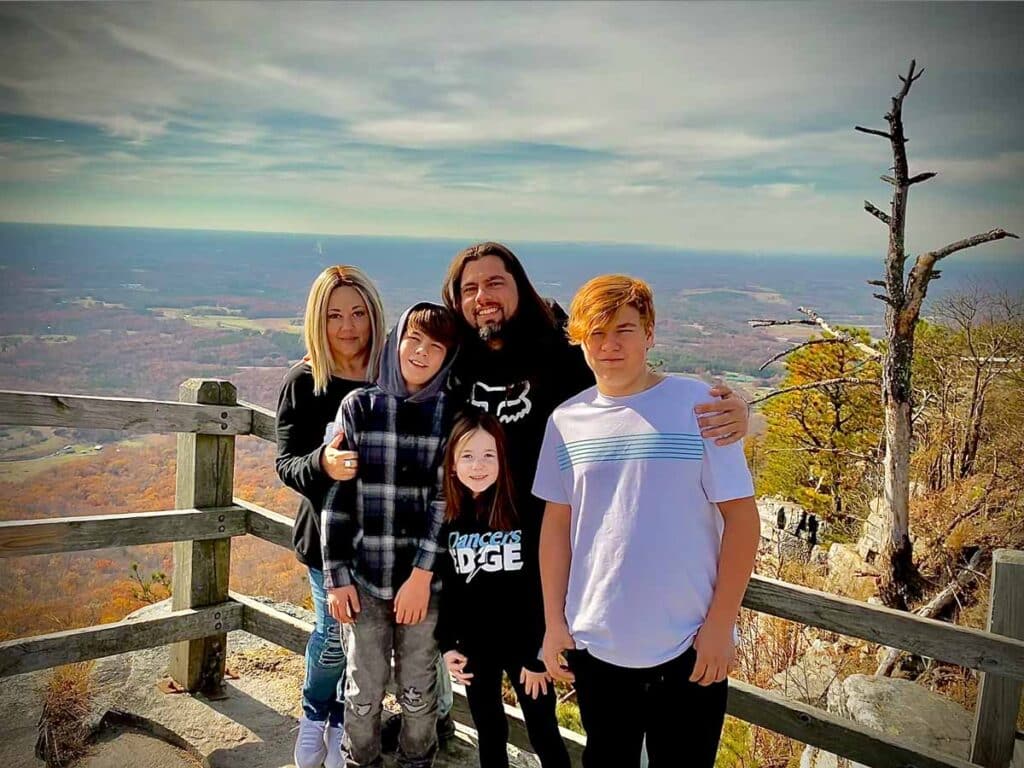 RELATED: Emotional Moment Girl Surprises Stepdad By Asking Him To Adopt Her During Quinceanera Toast
He and Cat met through TikTok a little more than a year ago, as Cat would often watch Anthony's videos with Ella, who was the one who suggested her mom reach out.
After chatting as friends for about a month, Cat visited Anthony in Michigan around Thanksgiving of last year, before he then moved to live with her and Ella in Winston Salem, North Carolina.
Anthony and Ella have shared a great bond since that moment, he said, and in order to tee up the surprise, he asked Ella to help him take their dog for a walk down a nearby creek.
After sharing the video on his TikTok page – on which he looks to promote sign language and has more than 700,000 followers – Anthony saw the video receive an outpouring of love.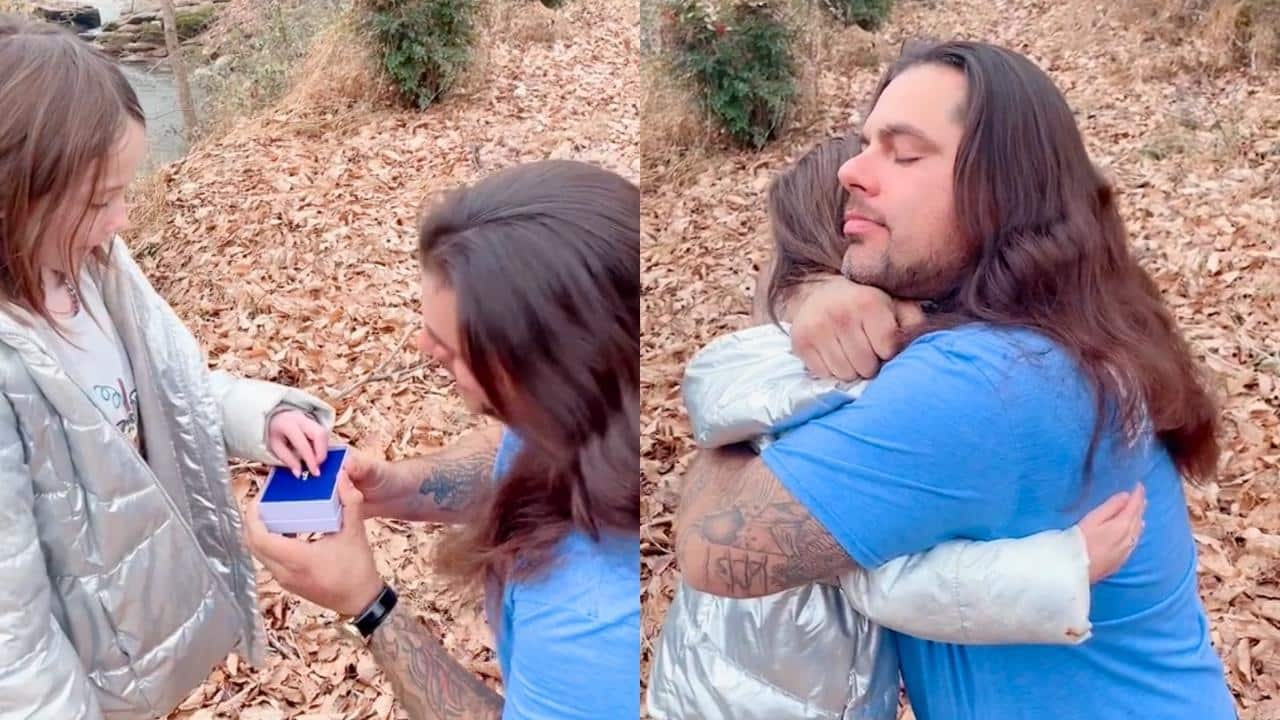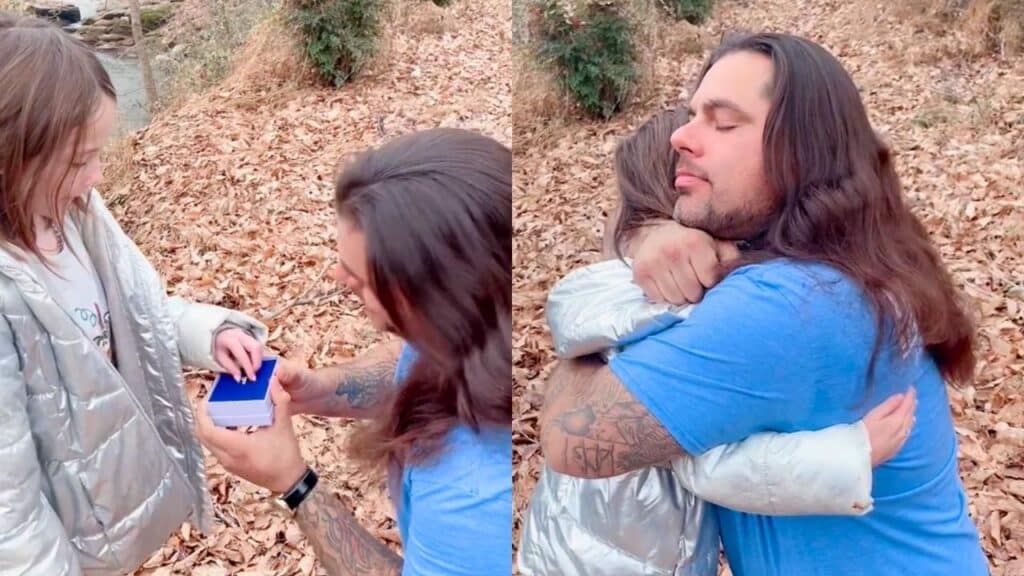 RELATED: "I've Waited 2555 Days For This Moment" – Girl Walks Up To Alter At Mom's Wedding To Surprise Stepdad With Adoption Request
The 38-year-old has also written an autobiography and is planning a book launch, in Houston, Texas, on January 13, 2023.
Speaking of his promise ring proposal, Anthony said: "I don't think that words were necessary at the time.
"Right at the end I give her a really big bear hug, and I think that was the best part of the video because, at that moment, she asked me to give her a bear hug every single day.
"I always give her a little hug, so that time I gave her a really big bear hug.
"I think it's super cool that people still have that spark of wholesome joy in their heart, watching the video, and to know there are so many people out there who need to know that being a stepparent is very important.
"I think that the lesson behind the video, for all stepparents, is to really just rise up to the blessing in your life."