A man pretended to be a fake patient named Willum Arryme at his girlfriend's hospital in an elaborate ruse to propose to her.
With the help of his partner's colleagues, Leo Biasiucci donned hospital robes and 'fell' out of bed – meaning his girlfriend Taylor Tamayo had to rush to his rescue.
And as she went to lift up the stricken patient, she suddenly realized it was none other than Leo – who immediately got on one knee and asked her to marry him.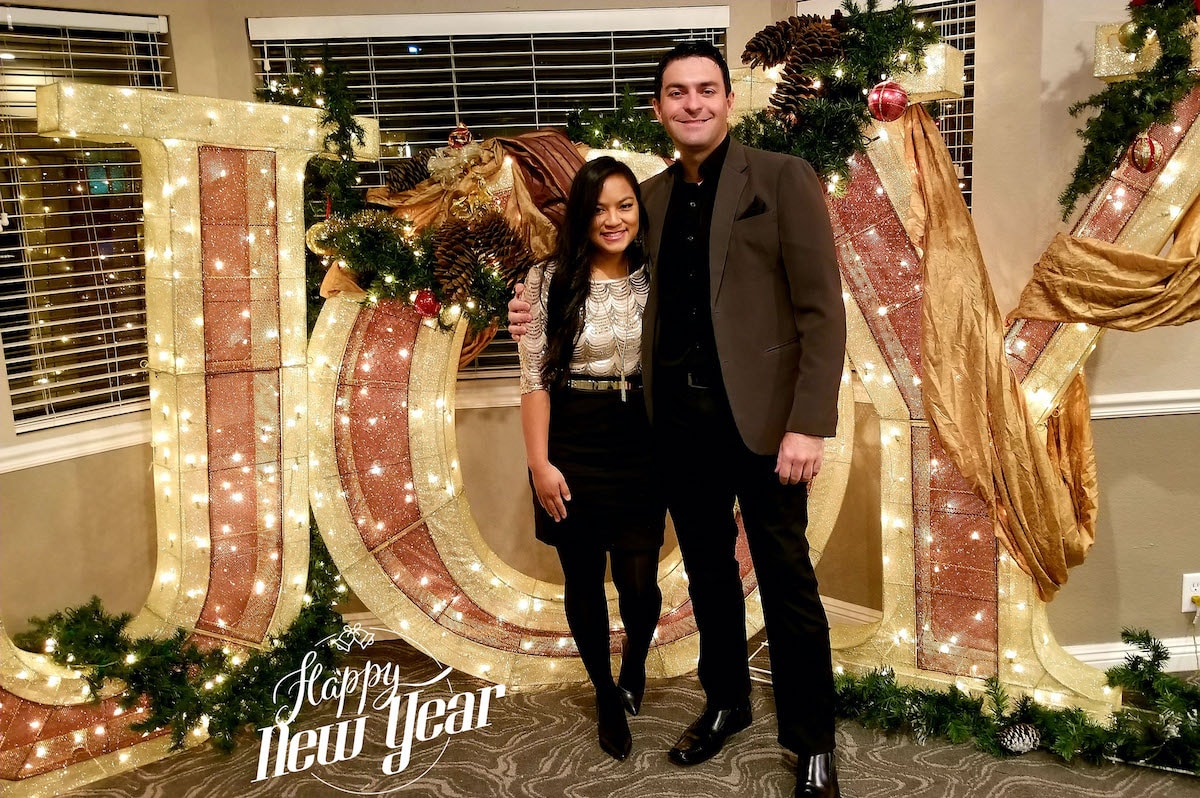 Leo, a businessman and local politician from Arizona, said: "I wanted it to be memorable and truly a surprise."
The elaborate proposal took shape after Leo convinced Taylor he was heading on a trip to Phoenix all weekend.
Secretly, he got hold of her colleagues at the nursing facility near their home in Lake Havasu City, Arizona, and roped them into setting up the fake patient.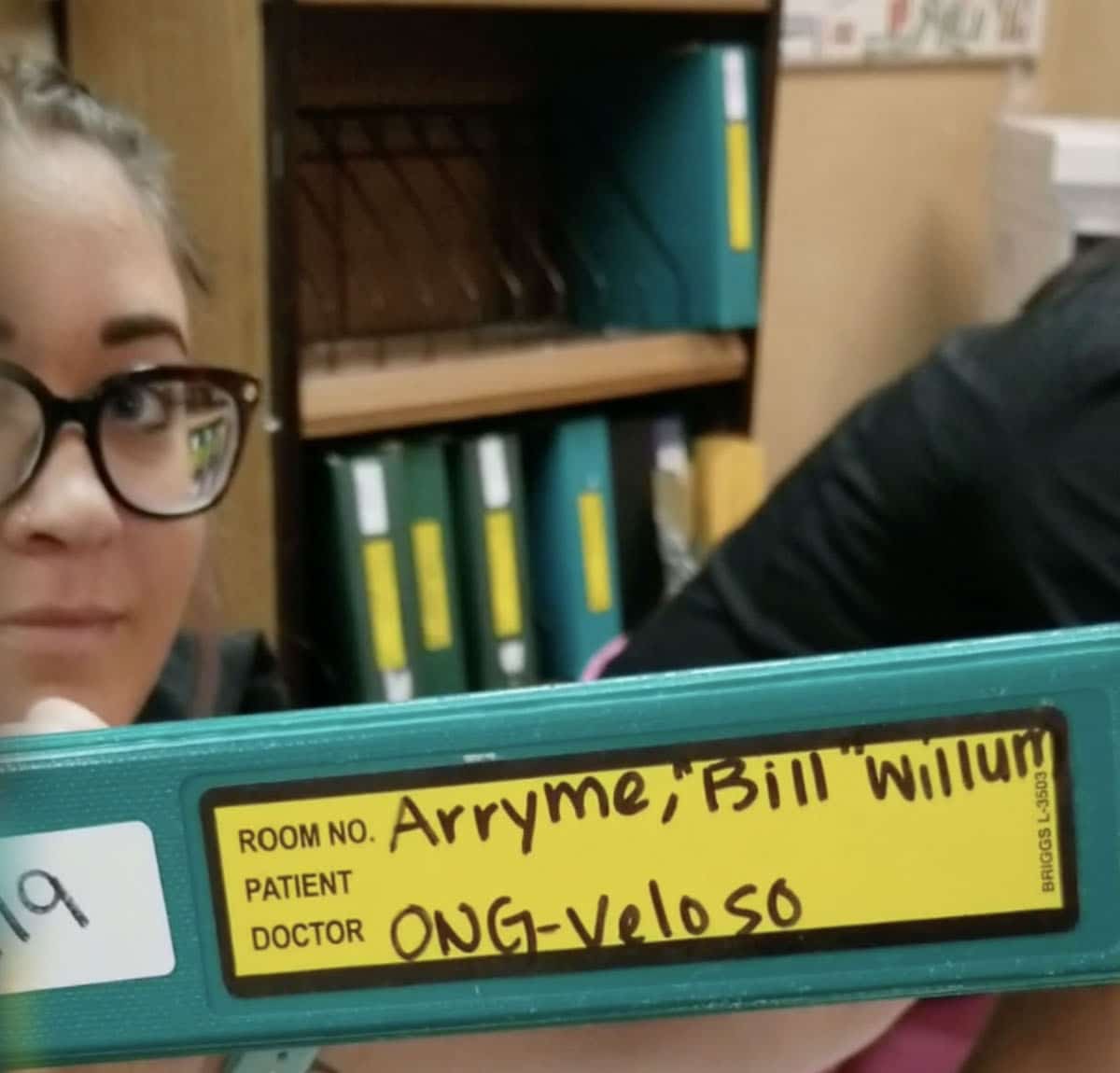 Incredibly, they cheekily named him Willum Arryme – a play on the words 'will you marry me' – and even crafted a fake patient chart and a door name tag.
Leo then donned a hospital robe and lay in wait in the unused room until Taylor checked in for her shift.
Having been hooked up to a pretend drip, and wrapped bandages around his face to help stall Taylor from immediately spotting the ruse, Leo staged a 'fall' out of bed that triggered an emergency alarm.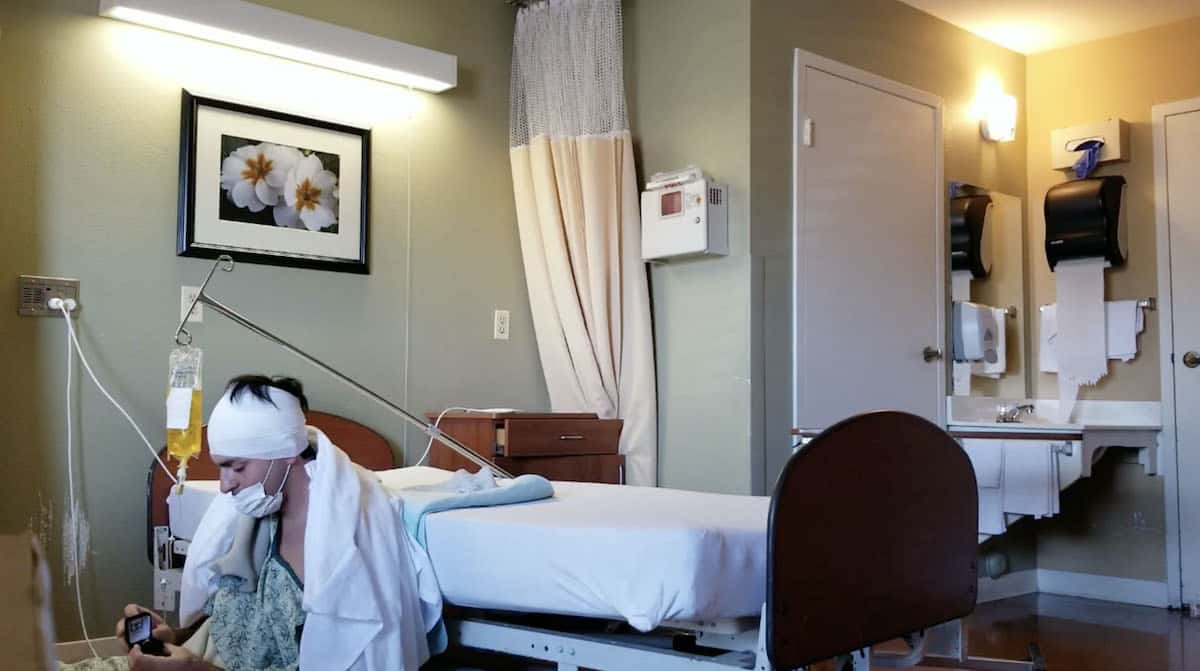 As a colleague called for Taylor's help, she quickly comes rushing into the room, despite having started her shift only moments earlier.
And with his face down towards the floor, Taylor fails to recognize it is in fact Leo.
As she begins patiently asking the patient if he is okay, Leo suddenly springs into action getting onto one knee.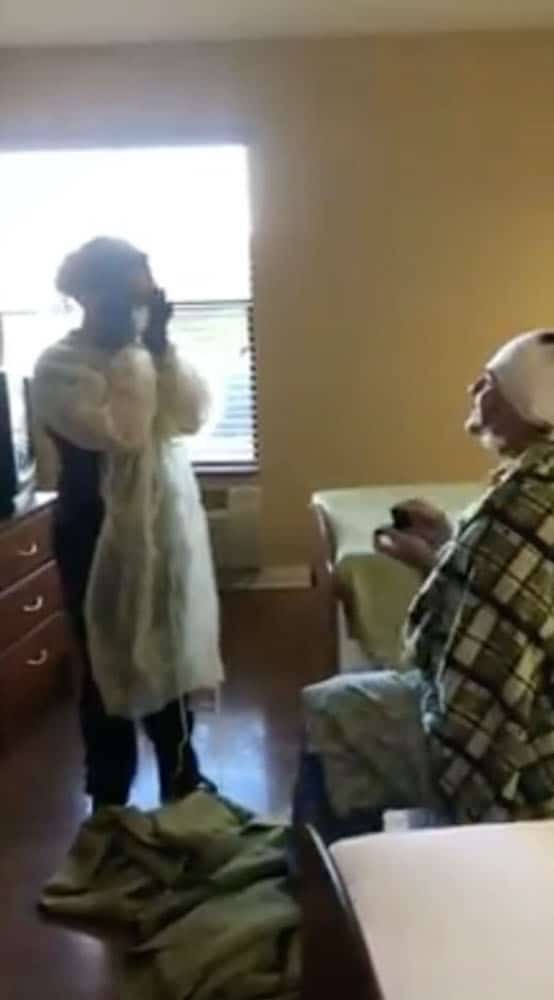 A visibly shocked Taylor is left speechless.
And for a split second she doesn't connect the dots – but as Leo launches into his emotional proposal speech and peels away his face mask, she clocks and breaks into tears before saying yes.
Leo added: "Taylor and I have been dating for over five years and so I was beyond ready to propose to her.
"But I wanted it to be memorable and truly a surprise. So I decided to get a hold of a couple of her co-workers at her nursing facility and planned this great proposal. I pretended to be a patient at her facility and the rest is history."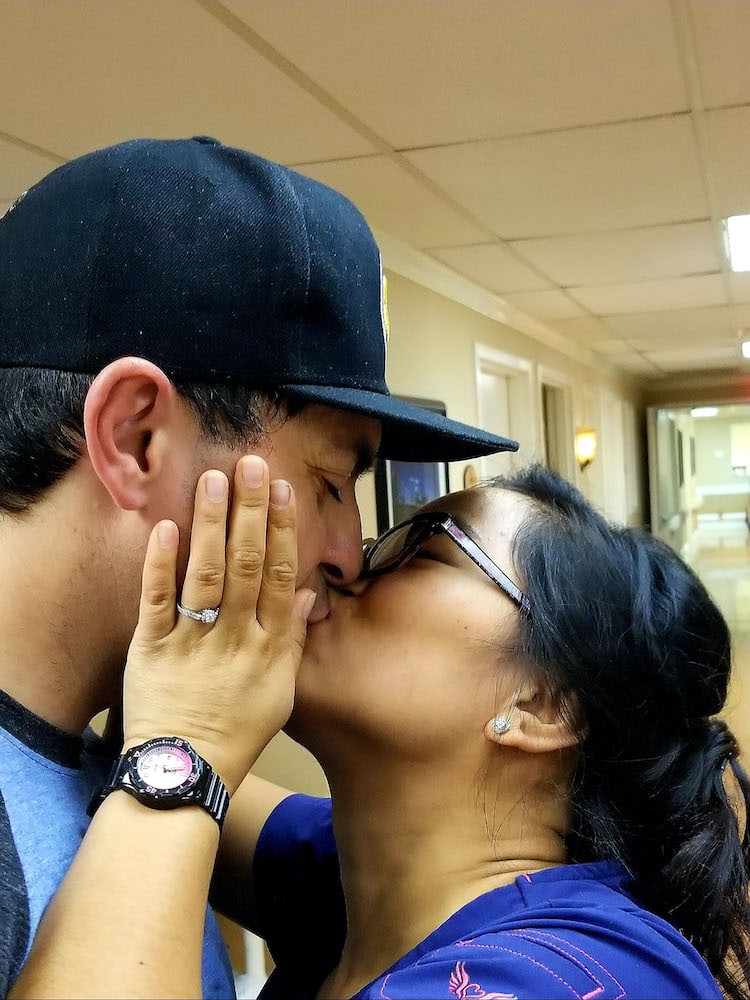 -Watch the unique proposal video below-
Story courtesy of T&T Creative Media.