A confident dad failed spectacularly after boasting he could do a ballet high kick better than his daughter.
Kenneth Freeman watched on as his daughter practiced for her upcoming ballet recital.
And as she honed her high kick, known as a grand battement, in the lounge of the family's Atlanta home, Kenneth wasn't content with just watching, insisting to his daughter he could do a better one.
Video filmed by his wife Keidra Scott-Freeman shows Kenneth proclaim in the background: "Step aside, please, so I can show you how to do it! Watch this."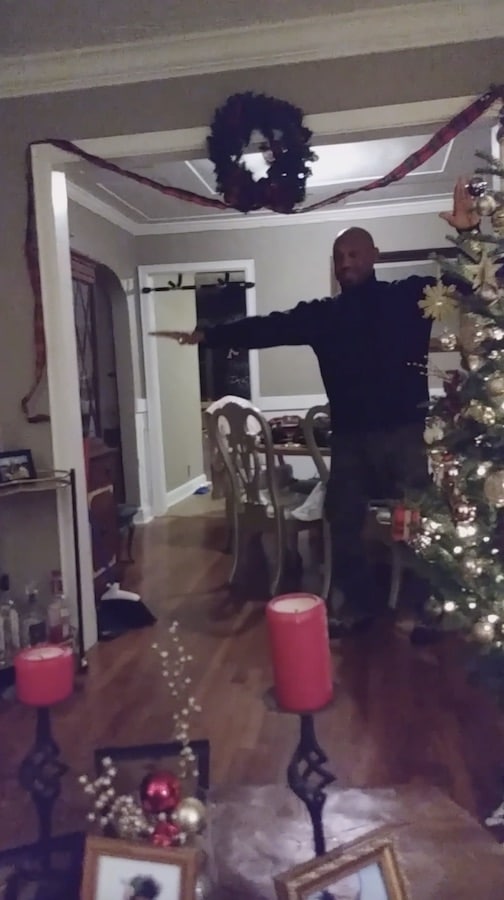 And with those famous last words ringing in everyones ears, Kenneth launches into a short run up before doing a high kick – and slipping onto his backside with a giant thud.
As his daughter and wife, Keidra, burst into laughter, Kenneth is left ruing his boast.
Keidra, who filmed the funny fail, said: "My husband has been in denial about being a 'Dance Dad' for years.
-Scroll down to see hilarious video below-
"So when my daughter was practicing for her recital, my husband boasted he could show her how to do a particular move.
"I had to sit down and get this on video as I knew it would be good – but I didn't realise how good.
"Little did we know that he would bust his ass.
"This video confirms that he can no longer deny that he's a bonafide dance dad."
Story courtesy of T&T Creative Media.