A man whose girlfriend loves geodes came up with a novel way to propose – by hiding the engagement ring inside a crystal lined rock.
Marcus Velez embarked on a geode hunting trip with his partner Shaelie Clark in Pine Knob, Kentucky.
But little did Shaelie know, Marcus – with the help of his dad and friend Jesse – had planted a special geode with the ring inside.
Marcus, from Orange, California, said: "She loves hunting for geodes so I decided the easiest way to sneak attack propose to her would be to cut open one and hot flue the ring inside, hide it and 'find' it later on."
Marcus recruited the help of his dad to prepare and plant the special geode at the edge of the Rough River that swirls through Kentucky's Pine Knob region.
A friend of the couple, Jesse James Ayers, also lay in wait to record everything.
Video shot from a head cam attached to Marcus shows him stumbling across the stone and recognising it.
After stopping to regain his composure, he puts on his best act – pretending to ask Shaelie whether it is a geode or not.
READ MORE: Mom-to-be Is Shocked When Her Gender Reveal Surprise Turns Out To Be Engagement Proposal As Well
And after the confirms it most definitely is one, the pair – who have been dating for two years – head over to a nearby gazebo to crack it open.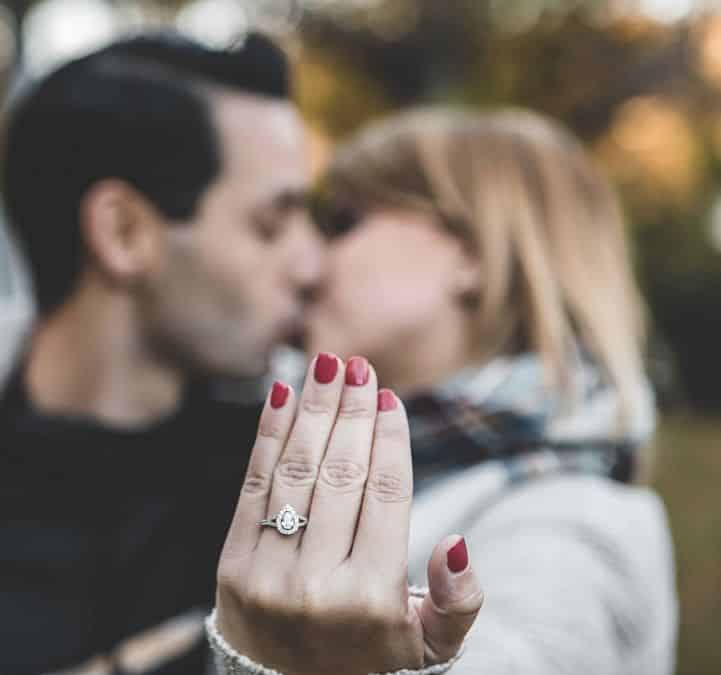 As Marcus cracks it, he carefully opens the stone so that Shaelie can't see what he is doing – before pulling out the ring while down on one knee.
A visibly surprised Shaelie shouts, "What in the world!", before replying "Yes!"
Shaelie's family – who had travelled down to Kentucky from Indianapolis – then head over to embrace the happy couple.
Marcus added: "It was totally worth it!"
Now watch the engagement…
Story courtesy of T&T Creative Media.