A man who thought he had seen his father for the last time due to a number of health issues fought back happy tears when his dad traveled 11 hours to surprise him on his 50th birthday.
Social media viewers expressed how 50-year-old Jason's voice sounded almost childlike and full of awe as he walked out of his Roanoke, Virginia home and declared, "Is that my dad?"
Having seen his father, Joe, 76, who is based in Florida, standing at the bottom of his drive, Jason then headed in for an emotional hug, fighting back tears from behind his sunglasses.
The surprise marked the end of a tough few months for Joe, who had been visited a number of times by Jason in the past year, due to a variety of health issues.
Ahead of his last visit to Florida, Jason and members of the family were told that they needed to come soon, as Joe's health was rapidly declining.
Things improved that time, though, and when Jason left he was still left wondering if that was the last time he would ever see his dad.
Jason had that thought in the back of his mind over the months that followed, but, ahead of his son's milestone birthday, Joe secretly reached out to Jason's wife, Amy, and said he would like to surprise him.
This was a "huge deal," Amy said, as Joe had never been to the area where they live before.
When the surprise itself took place, on April 14, photographer Amy started a video to capture the moment and share on social media.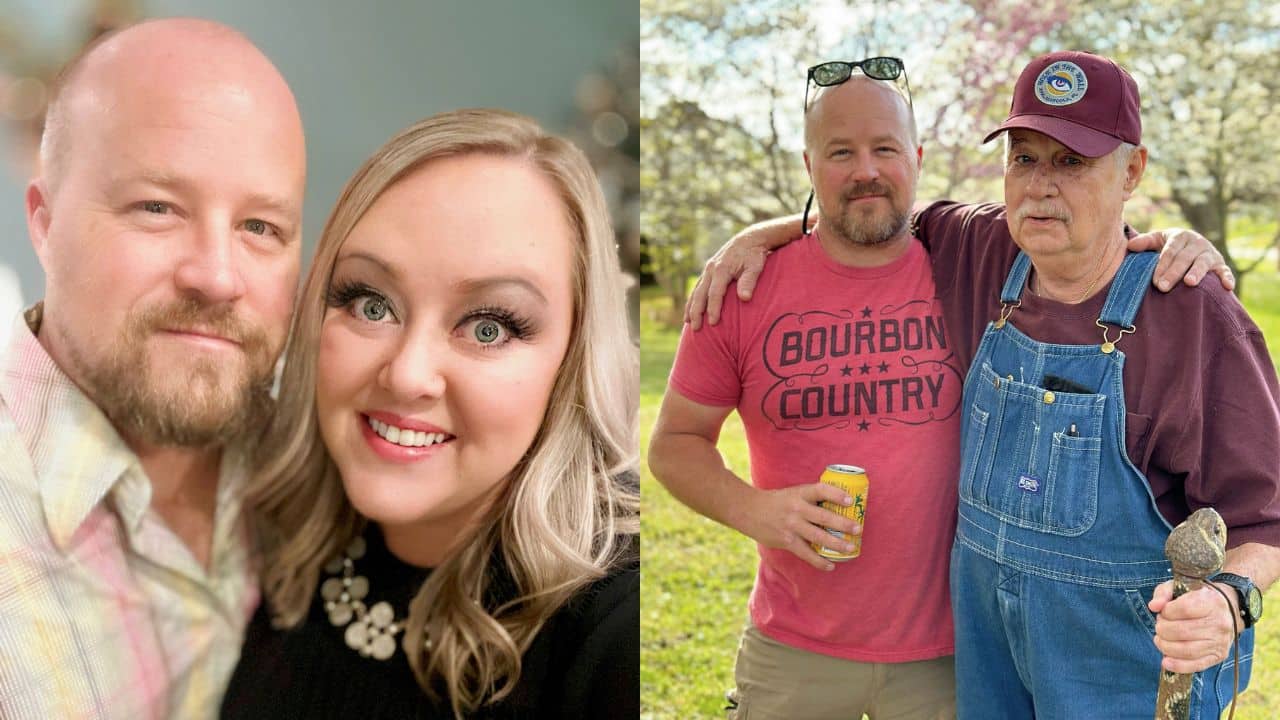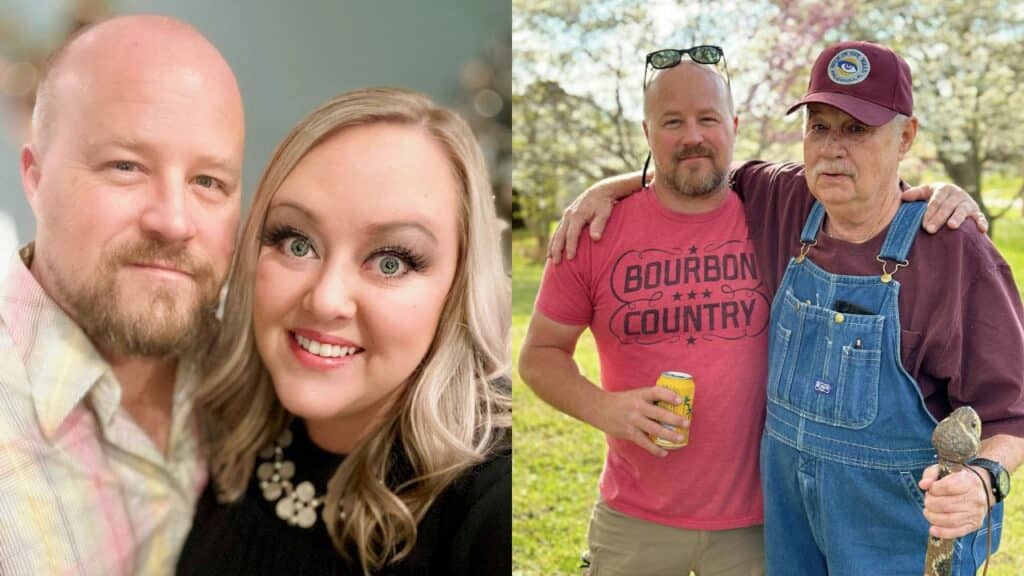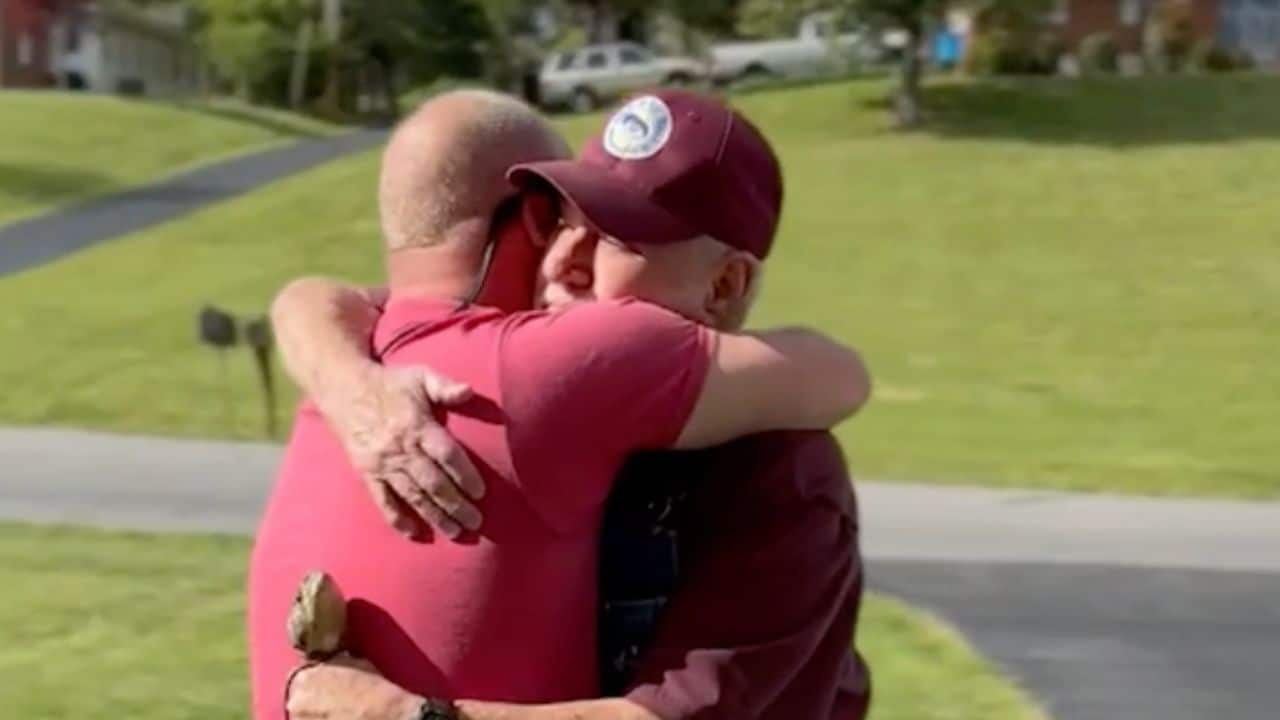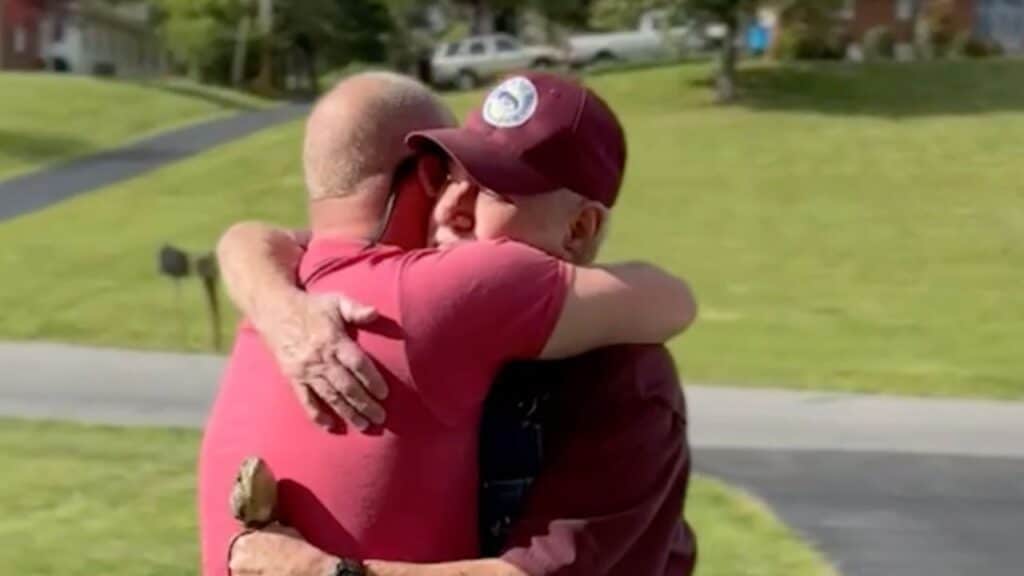 RELATED: Emotional Reunion Between Dad And Son After Seven Years Apart
That clip soon went viral, and in the days that followed, Jason and Joe spent a great deal of quality time together, drinking, chatting, and playing pool.
Amy said: "The minute he saw who was in our driveway and said, 'Is that my dad?' I immediately saw this little kid within him, just elated that his dad was there.
"He was completely surprised, like a child who didn't think his dad was going to make it to the game, but suddenly saw him in the stands.
"You could truly see how much it meant to him that his father made the trip, just for him.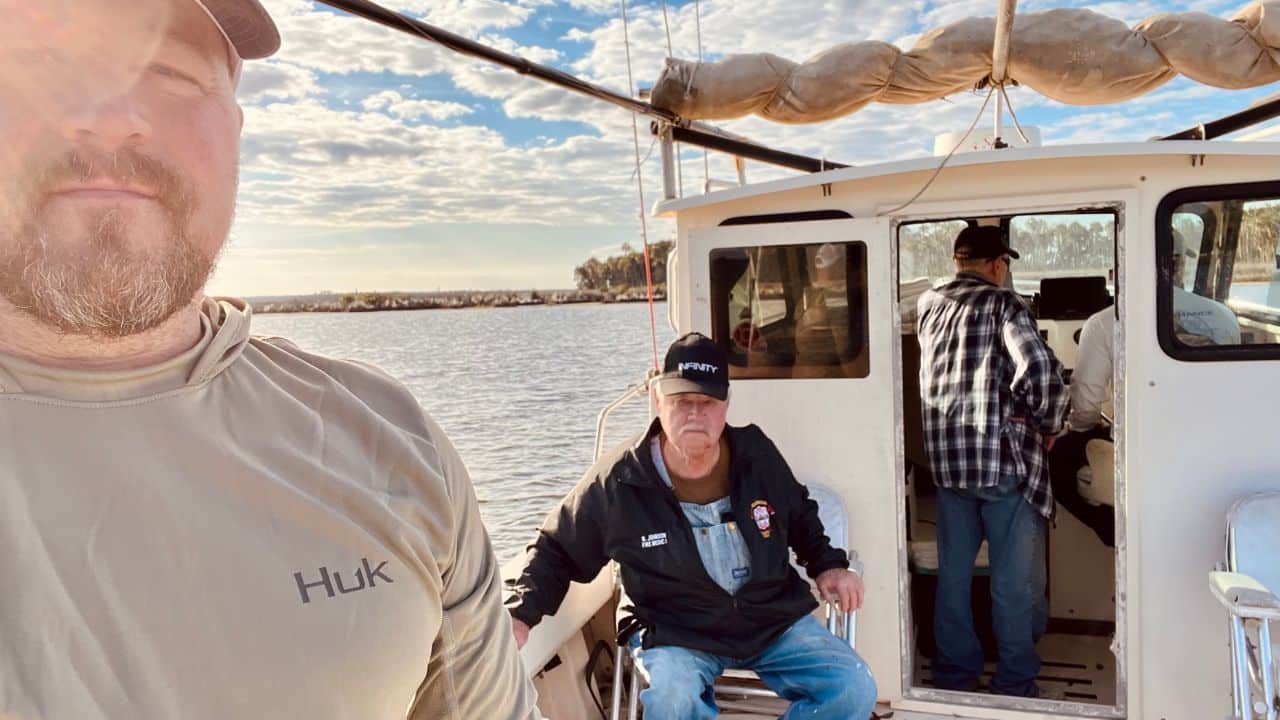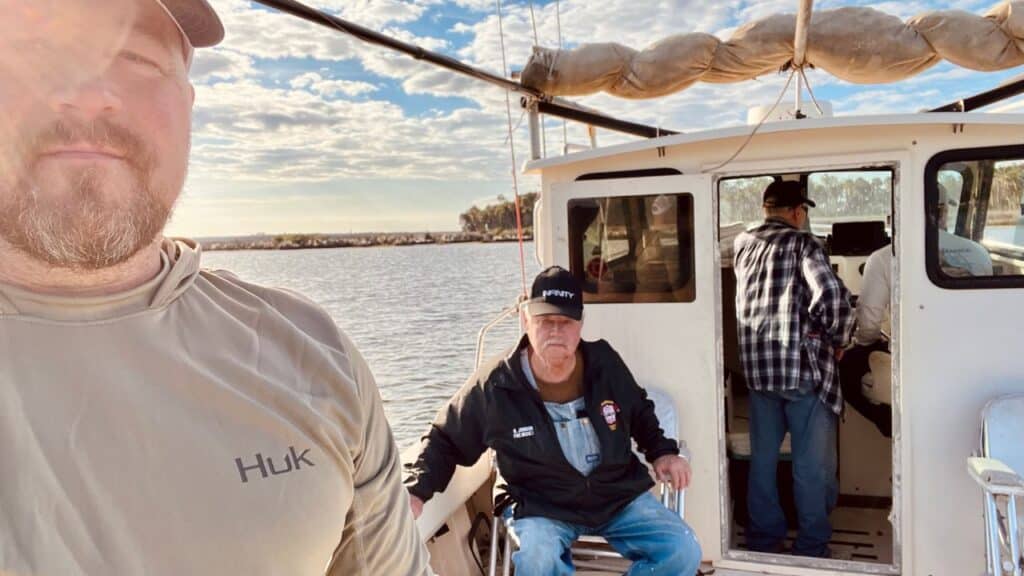 "He felt so loved and valued at that moment.
"Throughout the week, they made some great memories; at the party, playing pool, going to restaurants and distilleries, grilling out on the back deck, and getting to see our city and where Jason works.
"The love and support has been amazing, but also weighted.
"It's been overwhelming to see the spectrum of emotions."