This is the adorable moment a girl is left speechless as she is surprised to discover her newborn sister has finally come home after 16 days in the NICU.
Presley Brooks, aged eight, had been patiently waiting for Charleigh to come home after doctors determined her sister needed to be born early via C-section due to heart complications.
When mom Courtney gave birth on October 2 at just 34 weeks, it meant Charleigh's lungs weren't fully developed so she needed to be kept on ventilation in the NICU for a while longer.
-Scroll down to watch the adorable moment-
Due to it being RSV and flu season, Presley wasn't able to visit her baby sister at Baylor Scott & White Medical Center in McKinney, Texas, so would have to wait until she came home.
Then on October 18 when Presley and her brother Reef got home from school, Courtney had secretly brought Charleigh home and was waiting inside with the kids' grandma.
As Presley enters the room she races towards her sister, stopping momentarily to try and compose herself and hold back her tears before giving Charleigh a hug.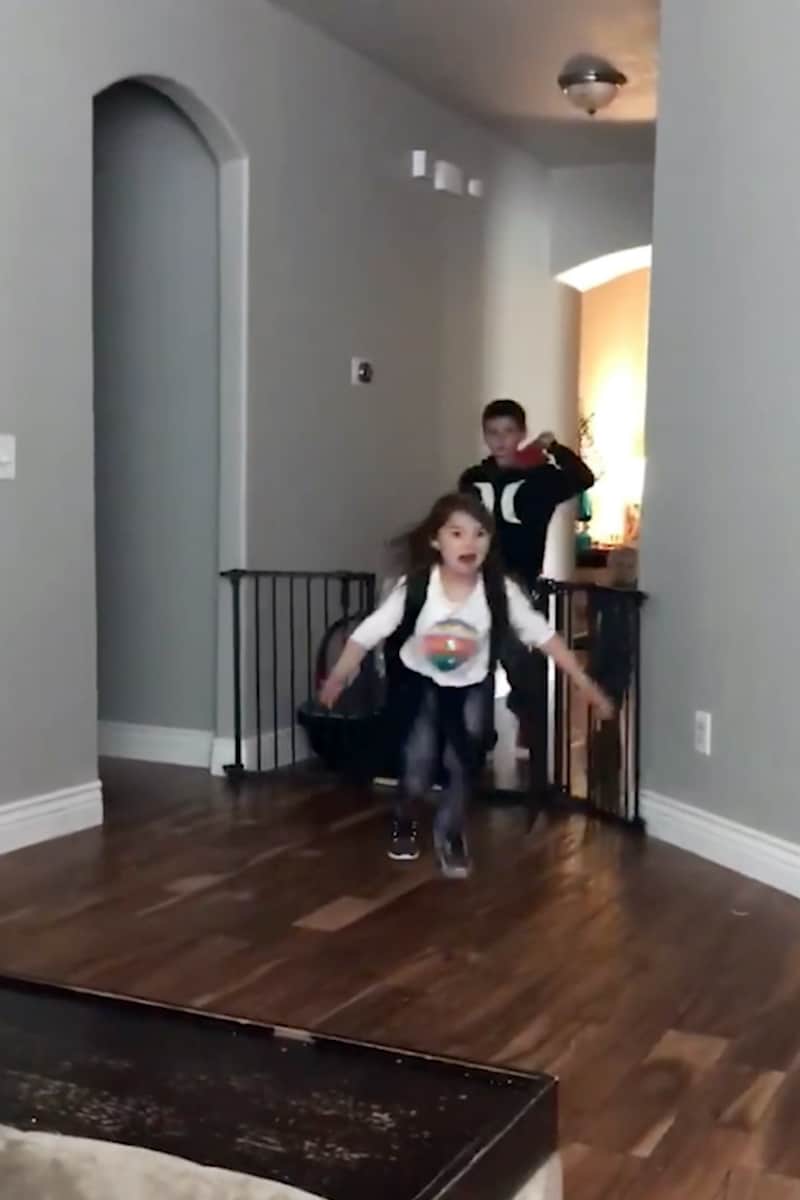 She then sits on the sofa as Courtney asks if she wants to hold her sister, and as she is placed into her arms proudly holds her closely while a tear runs down her cheek.
Courtney said: "We knew she would be excited her sister was home as all through my pregnancy she asked how many more days.
"Then with Charleigh being in the NICU for 16 days while Presley couldn't see her it was awful for her.
READ MORE: Adorable Moment Five Brothers Finally Meet Newborn Sister
"She was telling me to tell Charleigh that she loved her already and couldn't wait for her to be home.
"I had Charleigh on October 2 after going to my perinatologist on October 1, and when he was checking the baby's heart rhythms, there weren't normal heart accelerations.
"I went to labor and delivery to be monitored, and it was back and forth about if I went home or not because Charleigh's heart would have accelerations for a good period and then stop.
"The next day around 3.30pm, Charleigh's heart began having decelerations, and I was quickly readied for a C-section.
"My husband Jeremy and my mom Sherry got there just before I was taken back, and when I was opened, my doctor touched my uterus with her hand and it ruptured.
"Had Charleigh and I not been being monitored at the hospital, it would have ruptured at home and both of us would have died.
"Charleigh went straight to the NICU, and since she was 34 weeks, her lungs weren't developed and she was ventilated.
"Presley didn't know when she was coming home and so we surprised her when she got home from school.
"She loves holding Charleigh, helping with feedings, and anything Charleigh related, especially picking out her outfits."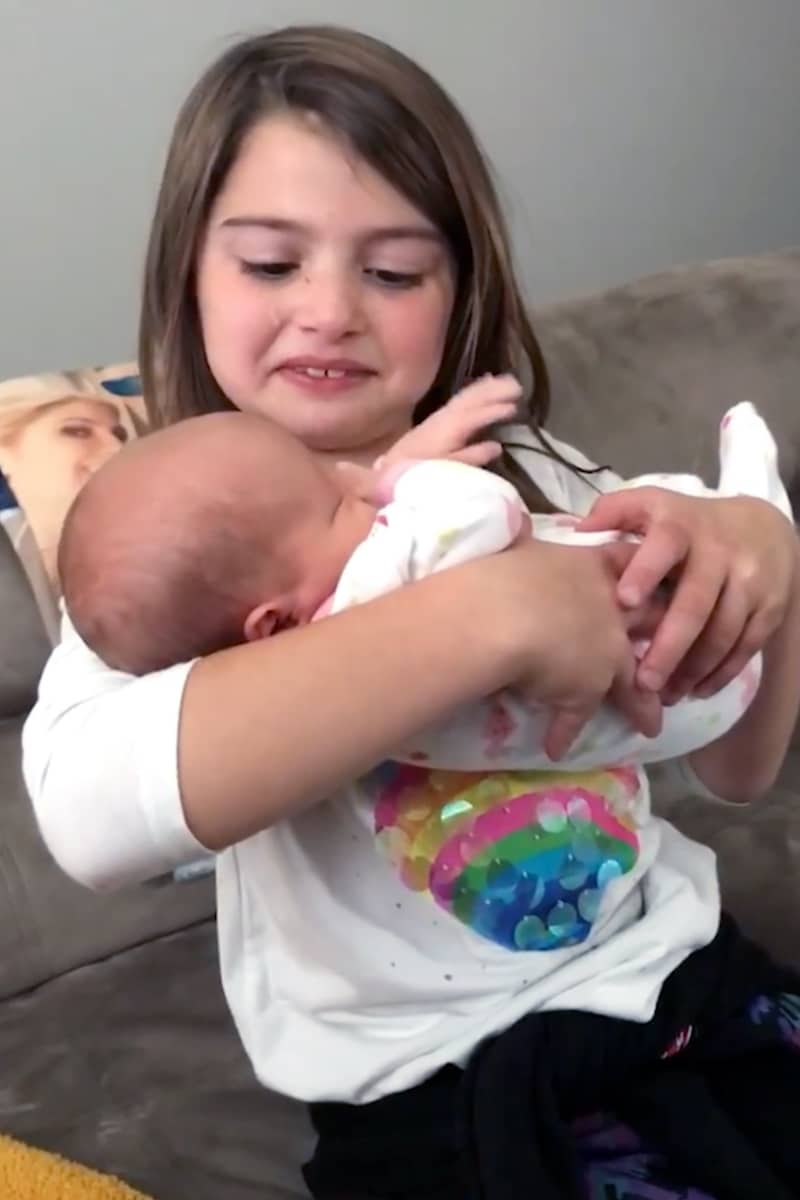 Story courtesy of T&T Creative Media.