– Video plays after advertisement –
A four-year-old missing her grandpa who lives on the other side of the country was captured on security camera taking down a photo of him, hugging it, and crying while sitting on her bed.
Mom Nikki Starling, 32, from South Jordan, Utah, said it broke her heart when she looked at the footage and saw daughter Elliot all alone in her room, hugging the photo.
Eliott has an extremely close bond with her grandfather, Doug Elliot, 56, who she is named after but lives on the other side of the country, in New Smyrna Beach, Florida.
The pair FaceTime regularly, but due to the distance, they only get to see each other twice a year.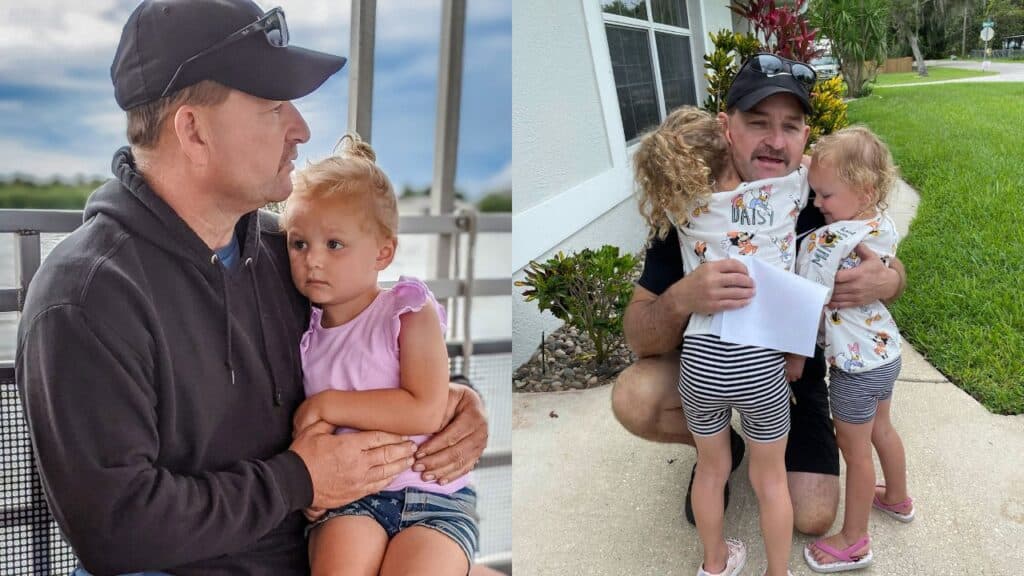 RELATED: Besotted Grandpa Fights Back Emotion When Making Baby Granddaughter Give "Biggest Smiles" for the First Time
Nikki said that amount of time can feel like ages to Eliott, whose grandfather is her favorite person, and therefore finds the separation extremely difficult.
On January 2, Nikki thought her daughter was playing in her room, but after seeing the footage, shared the clip on social media, where her daughter's reaction received an outpouring of love from people.
She said: "It absolutely broke my heart because I used to do the same thing when I was a little girl – my parents are divorced, and I would always miss my dad and cry for him.
"It made me so sad that we don't get to see her grandpa more often.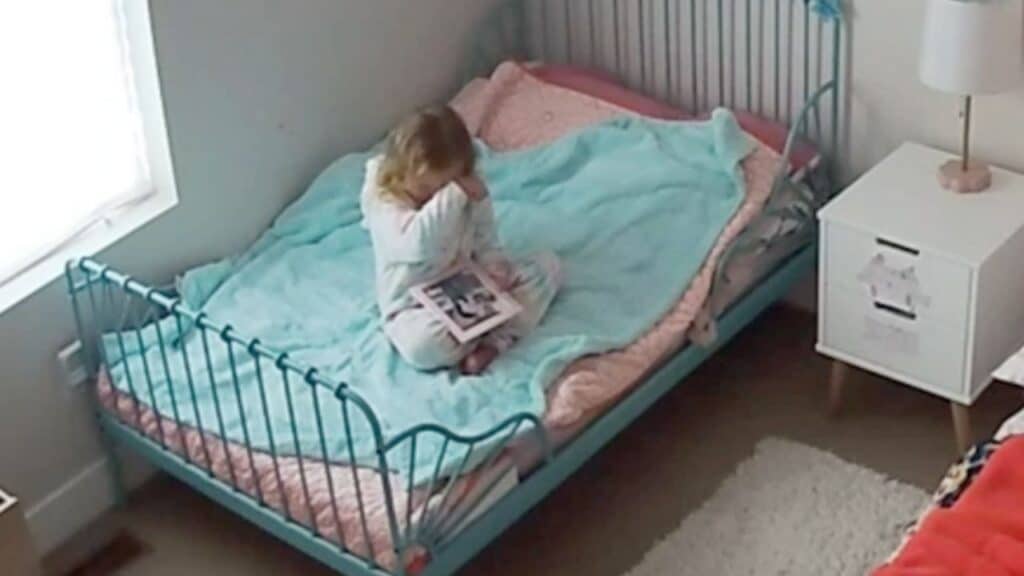 RELATED: Devoted Grandpa Surprises Sister After Half A Decade Apart With Help From Granddaughters
"I sent the video to my dad and he said, 'Grandpa needs to come see his babies,' and it seems it hit a soft spot on social media, the majority of the comments say they are crying and heartbroken for her.
"I hope people see how hard it is when you have no choice but to live far away from people you love.
"Sometimes circumstances make it impossible to see the people you love as much as you'd like to.
"My daughter feels deep pain from how much she misses her hero, her Grandpa Elliott."